---
Virginia Community College System Invests $40 Million in Energy Efficiency Improvements Installed by TAC











Projects on 15 Campuses Guaranteed to Save $1.2 Million Yearly, Future Phases Could save $2 Million Annually
Richmond, Va. – February 27, 2007 – The Virginia Community College System (VCCS), which provides comprehensive higher education and workforce training programs in Virginia for 230,000 full and part-time students, has partnered with the Energy Solutions division of TAC to provide energy saving improvements at campuses across the commonwealth.
TAC, a world leader in building automation, security systems and energy solutions, has begun or completed projects at 15 VCCS campuses since July 2004. Valued at more than $40 million, these projects will save the colleges at least $1.2 million in utility costs annually and address capital improvement needs while dramatically improving the indoor environment for faculty and students. Development has already begun for additional projects. TAC estimates that completing $60 million in energy efficiency improvements on all 40 VCCS campuses will provide annual savings of more than $2 million.
TAC is delivering these projects through performance contracting, a turnkey contracting method whereby the design, construction, commissioning and performance measurement are incorporated into one guaranteed fixed price. The projects are funded through a combination of general obligation bond funds, maintenance reserve funds, and financing secured against guaranteed energy savings. TAC guarantees the amount of savings the colleges will achieve and agrees to pay the difference if that amount is not realized.
The projects implemented at VCCS campuses typically include redesigning and/or replacing heating, ventilation and air conditioning (HVAC) systems; adding building control systems for effective energy management; installing energy efficient lighting; reducing air leaks in building envelopes; replacing roofs and windows; and upgrading inefficient plumbing fixtures to conserve water. At each VCCS campus, TAC combines sustainable design principles and accountability through building and system commissioning to design projects with comfort and total cost of ownership in mind. Once completed, the projects enable the VCCS to maximize energy efficiency, generate utility savings and improve occupant comfort at campus facilities.
"VCCS, like most major public institutions, was suffering from poor performance of the design/bid/build approach on major mechanical systems. Shortfalls in funding and a 'first cost', low-bid mentality resulted in renovations that fixed symptoms rather than causes, and new buildings that suffered from comfort issues and high energy bills from the day the doors opened," said Wes McDaniel, vice president of TAC Energy Solutions. "By partnering with TAC to manage all major mechanical projects throughout the system, VCCS can leverage the savings potential when projects are engineered, installed, and commissioned properly through performance contracting."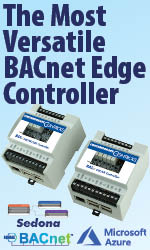 "Not only does TAC offer single-source responsibility and accountability for major mechanical renovations and operational results, they provide a solution for funding shortfalls. Leveraging the energy savings dollars creates a funding supplement that allows VCCS to complete our major mechanical upgrade projects," said Ed Watson, P.E., associate vice chancellor for Facilities Management Services for the VCCS. "Through their involvement in all of our campuses, TAC has gained important institutional knowledge of our system as a whole. Because they have as much knowledge of our needs and challenges as our own staff, we rely on TAC to help us make wise choices regarding our facility improvements."
The 15 VCCS campuses that have begun or completed energy saving projects are Danville Community College in Danville; John Tyler Community College campuses in Chester and Midlothian; Patrick Henry Community College in Martinsville; Piedmont Virginia Community College in Charlottesville; Southwest Virginia Community College in Richlands; Thomas Nelson Community College in Hampton; Virginia Highlands Community College in Abingdon; Wytheville Community College in Wytheville; Blue Ridge Community College in Weyers Cave; Lord Fairfax Community College campuses in Warrenton and Middletown; and the Northern Virginia Community College campuses in Annandale, Manassas, and Woodbridge.
About TAC
TAC is a leading provider of building automation solutions based on Open Integrated Systems for Building IT. TAC's mission is to provide added value through building environment services for indoor climate, security and use of energy, delivered with advanced technology to end users and property owners throughout the world. With over 80 years of experience in the HVAC, building automation and security arenas, TAC employs more than 5,000 people worldwide, with partners and branches in 80 countries. TAC's parent company, Schneider Electric, is the world leader in automation and electricity management, with 105,000 employees worldwide and operations in 190 countries. Visit www.tac.com for more information.
---


[Click Banner To Learn More]
[Home Page] [The Automator] [About] [Subscribe ] [Contact Us]