---
Digital Signage Planning Guide e-book now available











First-ever Digital Signage Planning Guide Offered by Digital Signage Forum Digital Signage Planning Guide CD-ROM e-book by Lyle Bunn accelerates network planning, deployments and success.
SILVERDALE, WA (March 1, 2007): The first-ever planning guidebook for Digital Signage networks is now available online from Digital Signage Forum (www.digitalsignageforum.com). The $49.45 CD- ROM e-book by Digital Signage industry leader Lyle Bunn offers 30 chapters and over 90 slides in native word and powerpoint formats to improve the planning, speed of deployment and success of Digital Signage, narrowcasting and In-Store TV networks.
The planning guidebook will be very valuable to suppliers, systems integrators, operators, advertisers and investors seeking to be successful in this explosive industry. The Introduction, Table of Contents and ordering instructions are available at www.LyleBunn.com. Sections include Overview and Glossaries, Uses and Applications of Digital Signage, Network Planning, Content Overview , Industry Direction Briefings and Presentation materials. The 31 chapters and 90 PowerPoint slides rich in graphics and charts, are provided in native Word (.doc) and PowerPoint (.ppt) formats to allow easy use in project and business planning. "The information that Lyle Bunn has provided in whitepapers, articles and presentations over the past several years has helped fuel the growth of the Dynamic Digital Signage industry to its current $1 billion level.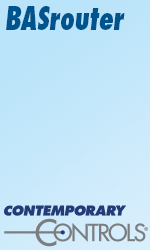 This guidebook will be very useful to those will be a part of its growth to an estimated $3.4 billion by 2009" said Lisa Jachimowicz, President of the Digital Signage Forum. She added, "We are very pleased to offer this planning guide on CD that allows the information to be referenced in one place and in CD format. This planning guidebook offers insight and real expertise into how to deploy Digital Signage effectively and is a must-have resource for everyone who is in the business of Digital Signage". "Digital Signage offers new revenue opportunities for many organizations and the planning process is key to achieving this" said e-book author Lyle Bunn, adding "I believe that every market planning and customer-facing person in every organization involved with Dynamic Digital Signage will benefit from using this resource."
About Lyle Bunn (the Author):
Lyle Bunn was the only individual named to the Digital Signage Forum's 2005 Digital Signage Top Ten List, among corporations such as Thompson, 3M, Focus Media and others, in recognition of his contributions to training about dynamic digital display and out-of-home networks. He has assisted hundreds of networks and suppliers in being successful. Lyle Bunn has Chaired or presented at every major Digital Signage industry conference in the past two years, and has over a hundred media references to his credit. He was the Founding Chair of the Education Committee of the POPAI North America Digital Signage Working Group and currently serves as Strategy Architect at Alchemy, the dynamic digital signage content division of St. Joseph Communications. www.lylebunn.com or info@lylebunn.com About DSF: The Digital Signage Forum is an equal global opportunity buyer's guide, network database and forum that offers opportunities to learn, contribute expertise and be a part of a community that is recognized in all nations. It is the leading news, information and interactive source of the Digital Signage industry. www.digitalsignageforum.com
---


[Click Banner To Learn More]
[Home Page] [The Automator] [About] [Subscribe ] [Contact Us]