---
ELUTIONS launches new WizReport XL 7
The process automation industry's leading reporting software adds support for French, German and Spanish, and further automates report publishing thanks to its new Project Explorer











LYON, France – March 5, 2007 – ELUTIONS, the premier provider of wireless enterprise automation solutions, announced the launch of WizReport XL Professional, Version 7.
WizReport XL offers unique ways to automatically produce reports in Microsoft® Excel® from live process data as well as historians and relational databases. Completed reports are automatically sent to printers, e-mail, fileservers and web servers.
Automating the tedious task of report-generation
In addition to the versatile automated reporting provided, WizReport XL offers complete on-demand reporting so that users can produce their reports from Excel or their HMI displays, such as from a button within their Wizcon application.
Intuitive and powerful
WizReport XL 7 introduces the Project Explorer, from which the user creates reporting projects and performs all the template design and testing before deploying the system to produce reports automatically and in the background. To complement the English-language user interfaces and manuals, the other significant Version 7 novelty is the addition of French, German and Spanish language support.
Web-enabled, like Wizcon Supervisor
With WizReport XL, automatically creating and maintaining reporting web sites requires no special programming or webmaster skills. As a result, companies can maintain an Intranet for their management, utilities can set-up an Extranet for regulatory organizations, and municipalities can inform their citizens via the Internet.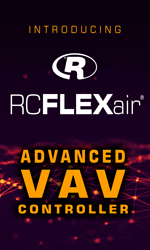 A native interface to Wizcon® Supervisor™'s historical data base simplifies the generation of compliance reports, batch reports, regulatory reports, process reports, summary reports and much more.
"With multi language support, WizReport XL 7 will be used worldwide when reporting with Excel is required," states Emmanuel Vitrac, Marketing Director at Wizcon Systems – ELUTIONS Europe. "The product is powerful enough to produce extremely sophisticated reports, yet friendly enough for the beginner. With the familiar environment of Excel, users will save considerable resources and yield a return on their investment in a matter of days."
Availability
WizReport XL 7 is available since December 2006 from Wizcon Systems – ELUTIONS Europe and its authorized distributors worldwide, along with the newly released Wizcon Supervisor 9.3. The software can also be downloaded from www.wizcon.com where users benefit from a free evaluation mode.
About ELUTIONS

ELUTIONS Inc. is the premier provider of wireless enterprise automation solutions, which help companies dramatically improve their asset performance, energy usage, and workforce productivity. ELUTIONS is headquartered in Tampa, Florida, and Lyon, France, for Europe and is a provider of real-time wide area solutions used by retail, commercial, government, and industrial companies worldwide. These solutions enable monitoring and control of fixed and mobile assets, machinery, and workflows through the use of advanced M2M technologies comprising communications-enabled end-devices, wireless backhaul services, automation software and enterprise / ASP hosted applications. Further information is available at www.elutions.com and www.wizcon.com

---

[Click Banner To Learn More]
[Home Page] [The Automator] [About] [Subscribe ] [Contact Us]