---
Ember looks back, leaps forward











BOSTON, March 6, 2007 – Ember, a provider of ZigBee networks for smarter, more energy efficient buildings and homes, today announced that it is seeing increasing momentum in its focus markets – building automation, integrated home automation and advanced metering – and is poised for significant growth in 2007.
The past year was a breakout year for the ZigBee industry in general, and Ember in particular as the company started shipping its 2nd generation chips, launched its 3rd generation software, strengthened its management team, expanded globally and, most importantly, saw its ZigBee technology reap big business benefits in real-world building automation deployments.
The biggest ZigBee story of 2006 was The Westmont Hospitality Group's use of Ember's wireless technology to eliminate energy waste and reduce costs up to 40 percent at its Comfort Inn and Holiday Inn properties. Using the Ember enabled WiSuite™ Environmental Management System from Riga Development, Westmont expects to save millions of dollars annually by automating and controlling the energy efficiency of every hotel room, while enhancing the comfort of occupants. It is the ZigBee industry's first significant building automation deployment, and demonstrates the dramatic energy conservation and cost savings potential of ZigBee technology.
In addition to Riga, Ember's ZigBee technology has been adopted by many leading home and building automation vendors including Hitachi, Siemens, Eaton, Control4, Crestron, Rite Temp, Panasonic, AMX and 4-NOKs. For information about these and other products that incorporate Ember's ZigBee technology http://del.icio.us/embercorp.)

New products, new awards

On the technology front, Ember started volume shipments of its two ZigBee platforms in 2006: the EM250 ZigBee system-on-a-chip, and the EM260 ZigBee network co-processor. These semiconductor systems offer customers a fast, flexible and easy way to ZigBee-enable their devices. They are also used as a "Golden Unit" interoperability testing platform for the ZigBee Alliance.
More recently, Ember unveiled EmberZNet™ PRO, a new professional-grade version of its software. EmberZNet PRO is a significant industry development because it delivers on the true promise of mesh networking – the ability to support larger, scalable, more sophisticated and secure sensor and control networks with high reliability.
These technological advances combined with broad customer adoption were recognized with industry honors last year. The National Microelectronics Institute (NMI) – the UK's trade association for the microelectronics industry – named Ember its "Top Emerging Technology Company" for 2006, while Ember's EM260 ZigBee network co-processor was chosen as one of the "50 Hottest Products of 2006" by the editors of U.S.-based Sensors Magazine.
Strengthened management, global expansion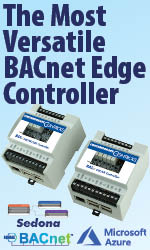 Ember strengthened its senior management team in 2006, led by the appointment of new CEO, Robert LeFort, who took over the company reigns from Chairman and interim-CEO, Bob Metcalfe, in April. He was joined by Nick Finamore as executive vice president of sales and business development, Bob Gohn as vice president of marketing and Jim Sheehan as CFO.
Ember opened a new office in Hong Kong, appointed sales directors for the Americas, EMEA and Asia regions, and signed global distribution partnerships with Digi-Key and Arrow Electronics as part of its global expansion strategy.
Early last year, Ember partnered with STMicroelectronics, one of the world's largest semiconductor companies, to jointly develop next-generation ZigBee products. The partnership combines Ember's expertise and intellectual property in 802.15.4/ZigBee radio hardware and software with ST's world-class capabilities in semiconductor technology and development, as well as its global manufacturing and customer support resources.
This announcement was followed by important partnerships with other leading microcontroller providers, including Analog Devices and Microchip. These partnerships extend Ember's ability to enable OEM customers to choose virtually any microcontroller to run their application, letting the EM260 handle all the ZigBee networking functionality.
"It's no longer a matter of if ZigBee will live up to its expectations and become a widely adopted standard. The technology has come of age, as evidenced by its maturity and widespread customer adoption," said LeFort. "The increasing need for energy management and conservation coupled with the desire for more security, safety and comfort in buildings and homes, is creating a perfect storm that could propel the ZigBee space into the mass market adoption phase. Ember is well positioned to lead that charge during 2007."
ZigBee: Wireless Control That Simply Works
The ZigBee Alliance is an association of companies working together to enable reliable, cost-effective, low-power, wirelessly networked monitoring and control products based on an open global standard. The ZigBee Alliance is a rapidly growing, non-profit industry consortium of leading semiconductor manufacturers, technology providers, OEMs, and end-users worldwide. Membership is open to all. Additional information can be found at www.zigbee.org.
About Ember Corporation
Ember develops wireless sensor and control network technologies that help make our living and working environments safer, smarter, more comfortable and energy efficient. Ember's ZigBee-based semiconductors and software enable communication between devices embedded in a variety of building and home automation products. Ember is headquartered in Boston and has a semiconductor development center in Cambridge, England and distributors worldwide. Ember is a lead member of the ZigBee Alliance, and its platform is the National Technical Systems' (NTS) "Golden Suite" for 802.15.4/ZigBee interoperability testing. For more information, please visit www.ember.com.

---


[Click Banner To Learn More]
[Home Page] [The Automator] [About] [Subscribe ] [Contact Us]