---
GridAgents Announces New Website, SmartGrid Services, and Major Customer Win











Boulder, CO – March 5, 2007 – GridAgents, an Infotility, Inc. Company and leading provider of real-time Collaborative Stream Processing (CSP) software, today announced the release of the GridAgents website, www.GridAgents.com, the introduction of new SmartGrid Consulting Services, and a major customer win with the 3G-System of the Future R&D demonstration project funded by DOE and ConEdison. David Cohen, GridAgents' CEO indicates that "each is these announcements adds to our leadership and vision in this rapidly emerging market for CSP software and collaborative analytics, for both utilities, and broader markets where companies are inundated with streaming data coming from sensor networks, metering systems, and smart web-services on devices across the internet."
GridAgents has released a new corporate website, www.GridAgents.com, where real-time CSP and renewables management, control, and SmartGrid capabilities are discussed, featuring GridAgents Framework software, customer success, and demonstrations. We encourage potential R&D partners, customers, and investors to learn more about GridAgents and the CSP marketplace by contacting us at info@infotility.com for more information, scheduling, and pricing.
GridAgents is introducing three new SmartGrid Consulting Services designed to help utility executives understand the technical requirements, capabilities, and value of SmartGrid initiatives and early demonstration projects. David Cohen, GridAgents CEO announced that "GridAgents' has been inundated with questions and requests for advisory services around the use of new CSP technologies to help companies realize the real-time potential of the SmartGrid." These consulting services have been tailored for small, medium and larger utilities, and include one day executive visioning sessions, one to two week bench-marketing, diagnostics, and pilot project designs, and longer pilot demonstration programs designed to simulate and demonstrate how utilities can maximize the value of the emerging SmartGrid and AMI infrastructures. Each service is pre-packaged and can be delivered rapidly in North America.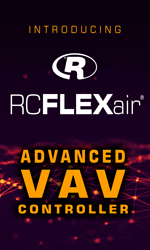 GridAgents is announcing that the company has begun R&D and demonstration projects co-funded by the DOE's Electric Distribution Transformation Program, and ConEdison, the New York based electric utility. This three year project will develop a common vision for building, evolving, and transforming the current electric delivery infrastructure into what many envision to be the next-generation "Smart Grid". Con Edison's 3G: System of the Future (3G/SOF) project leverages the DER and Distribution Network Control Framework being developed under the DOE GridWise SBIR program funding. David Cohen, GridAgent's CEO indicates that "the ConEd / DOE project provides us with the opportunity to demonstrate GridAgent's capabilities and flexibility in of the most complex urban environments, using real use scenarios and equipment on microgrids across ConEd's distribution network. This work ensures that the commercialization of GridAgents technologies addresses the needs of utilities in the near future."
The GridAgents team will be attending PowerGen in Las Vegas, March 6-8, and GridWeek 2007, www.gridweek.com, in Washington, DC, April 23-26, 2007. Drop by and see David Cohen and Jim McCray there to learn more.
About GridAgents.
GridAgents, an Infotility, Inc. company is the leading provider of real-time Collaborative Stream Processing (CSP) software that monitors and processes streaming data from any source or device, aggregating and coordinating information from multiple sources, assuring accessibility, usefulness, security, and survivability across any network. GridAgents' software is applicable to any community of smart devices or sensors on the Pervasive Internet in the Sensor-Tagged world, where latency, immediacy, complex business rules, end-point processing, and security are critical issues, and the overheads of complex database management systems are of concern. GridAgents, with headquarters in Boulder, Colorado, is the major business unit of Infotility, Inc., a software and services company was formed in 2000. Website: www.gridagents.com.

---

[Click Banner To Learn More]
[Home Page] [The Automator] [About] [Subscribe ] [Contact Us]