---
Tendril Accelerates Customer Deployments of ZigBee™ Applications on TI'S Low-Power Wireless Platform











TI Will Integrate Tendril Network Operating Solution in the TI ZigBee Development Kit
Denver – March 13, 2007 – Tendril (www.tendrilinc.com), the leader in software for building, deploying and managing ZigBee™ applications, has expanded its collaboration with Texas Instruments Incorporated (TI) (www.ti.com/zigbee) to accelerate customer deployments of ZigBee applications on TI's ZigBee 2006 Compliant Platform. Through this partnership, TI will initially include information about Tendril's Network Operating Platform™ software in its developer kits. In the future, Tendril's software will be fully integrated with TI's ZigBee™ platform.
"Customers that require short time-to-market can utilize the power of Tendril's software to accelerate the process of building, deploying and managing ZigBee applications. Our software complements TI's products for ZigBee applications in areas such as energy management and conservation, and residential and building automation," said Adrian Tuck, CEO of Tendril. "TI customers can dramatically simplify and shorten the development and deployment cycle for their ZigBee projects by utilizing the Tendril Network Operating Platform."
The Tendril Network Operating Platform is the first extensible software platform that helps manufacturers and integrators quickly build ZigBee applications, effectively deploy them in the field, and easily manage them when operational. The Tendril Network Operating Platform eliminates the burden of bringing ZigBee applications to market and to large-scale production rollouts – allowing users to focus on specific ZigBee applications and the deployment, management and monitoring of their network.
"As the market moves steadily toward broader deployment of ZigBee applications, this integrated hardware-software solution will offer a very compelling value proposition for customers. Tendril's robust software brings out the strengths of the TI platform and makes it truly easy to deploy by addressing key network operations issues," said Kobus Marneweck, general manager of TI's Low Power RF Group in San Diego. "This integrated solution will enable TI customers to rapidly get their ZigBee applications up and running, commissioned, monitored and managed, while reducing costs, removing operational barriers and increasing the profitability of their wireless networking initiatives."
Through this relationship, Tendril and TI will also collaborate on a variety of joint development projects to support customers at all levels.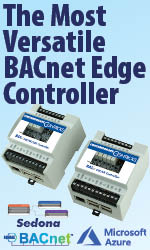 About TI's CC2430 System-on-Chip Solution
The TI CC2430 is a second-generation ZigBee Compliant Platform and a true System-on-Chip (SoC) solution. The CC2430 combines the excellent performance of the leading CC2420 RF transceiver with an industry–standard enhanced MCU, 32/64/128 KB flash memory, 8 KB RAM and many other powerful features. CC2430's sleep mode and its short transition time to active mode makes it an ideal solution for applications that require very long battery lifetime. This configuration can be used for all kinds of ZigBee wireless network nodes, including coordinators, routers and end devices. For more information about TI's ZigBee products, please visit www.ti.com/zigbee.

About Tendril
Tendril is uniquely positioned to catapult the "Internet of Things" economy to critical mass by assimilating everyday electrical things into the enterprise computing environment. Our focus is on network operations and deployment – the next big stage of the Wireless Sensor and Control Network industry. We make software that allows companies to build, deploy and manage these networks. With this approach, Tendril can address the macro trends of energy efficiency, security, life expectance and connectedness that will generate new revenue streams for companies in the industrial and building automation, physical security and home automation industries. For more information about Tendril visit www.tendrilinc.com.

ZigBee: Wireless Control That Simply Works
The ZigBee Alliance is an association of companies working together to enable reliable, cost effective, low-power, wirelessly networked, monitoring and control products based on an open global standard. The ZigBee Alliance membership comprises technology providers and original equipment manufacturers worldwide. Membership is open to all. Additional information can be found at www.zigbee.org.
Chipcon is a trademark of TI. Tendril, Tendril Access and Tendril Network Operating Platform are trademarks of Tendril. All other trademarks are property of their respective owners.
---


[Click Banner To Learn More]
[Home Page] [The Automator] [About] [Subscribe ] [Contact Us]