---
Honeywell Helps Lodging Owners In California Control Their Energy Costs
Cool Control Plus® Program Reduces Electricity Use in Hotel and Motel Rooms











MINNEAPOLIS, March 13, 2007 – Honeywell (NYSE:HON) today announced it has been awarded a $4.7-million contract to implement an energy-efficiency program that will significantly reduce electricity use in small hotels and motels throughout the Pacific Gas & Electric (PG&E) service territory in northern and central California.
The Cool Control Plus® program from Honeywell Utility Solutions, part of Honeywell Building Solutions, will provide lodging owners with free, energy-saving retrofits designed to eliminate wasteful use of air-conditioning and heating units. The two-and-a-half-year program will cut consumption and costs for owners, and help the utility meet state conservation targets. It is expected to save 12 million kilowatt hours (kWh) of electricity, enough energy to power more than 1,100 homes for a year.
"Cool Control Plus enables hotels and motels to quickly cut their energy costs," said Joe Puishys, president of Honeywell Building Solutions. "Conserving energy makes fiscal and environmental sense, and this program makes it automatic, easy to do and free."
Hotel and motel rooms often are vacant for a significant part of the day. Because most rooms are not equipped with sophisticated energy-management equipment, air-conditioning and heating units operate all day long — whether rooms are occupied or not. This wastes energy and drives up electricity bills, especially during peak summer months when air conditioning use is at its highest.
Under the new program, Honeywell will work with participating hotels and motels to install occupancy sensors in each room to reduce the use of air conditioning and heating equipment when the rooms are not occupied. The new technology will cut consumption by an estimated 1,100 kWh per room per year on average. As a result, motel owners can save up to $140 per room annually.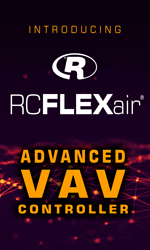 Installation and hardware costs are free of charge to lodging operators. In addition, for a 10-percent co-pay, Honeywell will replace outdated interior and exterior lighting fixtures with high-efficiency lamps, as well as install energy-saving technology on cold drink vending machines to curb the energy consumption of refrigeration equipment.
The program is immediately available to hotel and motel operators in most of the PG&E service territory (Monterey, Santa Cruz and San Benito counties excluded). Participants will receive periodic reports detailing cost savings and conservation benefits.
For more information about Honeywell Cool Control Plus, please call 866-918-7822 or visit www.coolcontrolplus.com. And for more information about Honeywell Utility Solutions, please call 800-345-6770 ext. 615 or visit www.honeywell.com/utility .
Honeywell International is a $31 billion diversified technology and manufacturing leader, serving customers worldwide with aerospace products and services; control technologies for buildings, homes and industry; automotive products; turbochargers; and specialty materials. Based in Morris Township, N.J., Honeywell's shares are traded on the New York, London and Chicago Stock Exchanges. It is one of the 30 stocks that make up the Dow Jones Industrial Average and is also a component of the Standard & Poor's 500 Index. For additional information, please visit www.honeywell.com. Honeywell Building Solutions is part of the Honeywell Automation and Control Solutions business group, a global leader in providing product and service solutions that improve efficiency and profitability, support regulatory compliance, and maintain safe, comfortable environments in homes, buildings and industry. For more information about Building Solutions, access www.honeywell.com/buildingsolutions.
---


[Click Banner To Learn More]
[Home Page] [The Automator] [About] [Subscribe ] [Contact Us]