---
LonMark Announces Sessions 2007











Free Educational Seminar Program to visit 59 cities around the world
San Jose, CA – March 14, 2007 – LonMark International (LMI), the industry trade and interoperability association for the controls industry, announced today the LonMark Sessions 2007 Global Educational Seminar Program.
Capitalizing on the success of the 2005 Building Open Systems tour which had over 4,000 registrants, the LonMark Sessions 2007 Global Seminar Tour will visit 59 cities in the Americas, Asia, Europe and the Middle East. LMI will host the tour, which is part of the LonMark Connection Initiative, a global educational program that aims to help the controls and automation industries continue the transition from proprietary to open, integrated systems.
The program is scheduled to visit*:
Americas
Europe
Asia
City
State
Country
City
Country
City
Seattle
WA
Estonia
Tallin
Taiwan
Taipei
Vancouver
BC
Latvia
Riga
South Korea
Seoul
Los Angeles
CA
Hungary
Budapest
Japan
Tokyo
San Diego
CA
Czech Rep
Prague
Japan
Nagoya
San Francisco
CA
Slovenia
Ljubljana
Japan
Osaka
Denver
CO
Italy
Milan
China
Chengdu
Phoenix
AZ
Netherlands
Amsterdam
China
Shenzhen
San Antonio
TX
UK
London
China
Beijing
Dallas
TX
UK
Manchester
China
Shanghai
Philadelphia
PA
Poland
Krakow
China
Hong Kong
Columbus
OH
Russia
Moscow
Australia
Sydney
Atlanta
GA
Ukraine
Kiev
Australia
Melbourne
Miami/Ft Lauderdale
FL
UAE
Dubai
Australia
Perth
Chicago
IL
UAE
Abu Dhabi
India
Mumbai
Indianapolis
IN
Germany
Frankfurt
India
Bangalore
Minneapolis
MN
Spain
Madrid
India
Delhi
Detroit
MI
Spain
Barcelona
Singapore
Singapore
Toronto
ON
Switzerland
Geneva
Montreal
QC
Switzerland
Zurich
Washington
DC
Raleigh/Durham
NC
Boston
MA
New York
NY
The tour will focus on:
• Energy savings
• Improving efficiencies through system integration
• Maintenance, operating, and training cost reductions
• Leveraging IT infrastructure
• Successful projects and market trends
• And much more…
The seminars will highlight the penetration of LonMark open systems and demonstrate the value of LonMark certified products and professionals in the market place. Facility professionals around the globe are encouraged to attend. The seminars are also aimed at building owners, managers, architects and stake holders as well as engineers, system integrators and specifiers.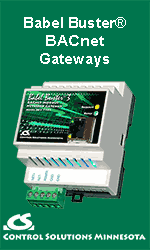 The seminars will be given free of charge, and attendees will experience a live technology demonstration — featuring LonMark certified devices — that demonstrate a complete, integrated building solution.
Participants will also have the opportunity to take the new LonMark Certified Professional examination at each location. This exam sets the standard for professional competency for engineers and integrators working with open, control systems. More information about LonMark Certification Programs is available at www.lonmark.org/testing.
Further information is available at: www.lonmark.org/sessions.
*subject to change
About LonMark International
Since its inception in 1994, LonMark International has become a driving force in the establishment of interoperable guidelines for building, industrial, transportation and residential/utility automation. LonMark International is committed to educating the market on the value of open, interoperable systems and providing tools, resources, and support for its members. With over 500 members, LonMark affiliates span the globe with local presence in the Americas, Asia, and Europe. LonMark membership is open to any manufacturer, distributor, engineer, system integrator, or end-user interested in the development, specification, and use of open, interoperable products utilizing ANSI/CEA 709.1 and related standards.

Products that have been verified to conform to the LonMark interoperability guidelines are eligible to carry the LonMark logo. More information can be found at www.lonmark.org.

LonMark and the LonMark Logo are registered trademarks in the US and other jurisdictions. Other marks belong to their respective holders.
---

[Click Banner To Learn More]
[Home Page] [The Automator] [About] [Subscribe ] [Contact Us]