---
Spinwave Systems and CebyC Implement Wireless Sensor-Based System with Potential to Significantly Reduce CO2 Emissions











Wireless sensing and online monitoring are core of system that can help to reduce energy costs and positively impact bottom line
Westford, Mass—February 28, 2008—Spinwave Systems, a major developer of advanced wireless sensing products for the commercial building industry, and CebyC, one of Europe's leading providers of energy management solutions, announce the implementation of a wireless energy management system that will provide real-time, precise energy consumption data to clients across the EU.
Energinet Facilitates Effective Capital Allocation and Helps Reduce CO2 Emissions
CebyC's Energinet Web-based system tracks energy consumption for government, industrial, commercial, and retail clients, enabling them to pinpoint significant potential energy cost savings, providing clients with both regular reports for management and continuous feedback for maintenance staff.
Those responsible for a facility's daily functioning need to stay on top of energy usage throughout the facility, so that they can make sure that all HVAC and other automated systems are working well and immediately rectify any malfunctions or wastage. Management and building owners, on the other hand, need to get a big-picture overview of costs, in order to maximize return on investment and pinpoint areas of potential savings. Spinwave's wireless sensors for submetering address both these needs, providing continuous real-time data that can also be translated, via CebyC's online reporting system, into comprehensive scheduled reports on energy usage. With this system, decision-makers at all levels receive "the right report with the right content at the right time – year after year", notes Øyvind Ludvigsen CEO of CebyC. Covering the entire value chain, from metering to reporting, the Energinet wireless system helps organizations to optimize capital allocation, reduce CO2 emissions, and maintain facilities, all at a substantially lower cost than wired solutions.
Spinwave Pulse Counter Wirelessly Transmits Data from Energy Metering Devices
Spinwave's pulse counter is used to wirelessly transmit electric, heat, water or gas meter values and make them available to Energinet's system. It is suited for both indoor and outdoor applications.
The wireless pulse counter consists of a long-range radio and a signal conditioning module. The pulse counter can be battery or line-powered. The system can be divided into as many zones as needed to get an accurate picture of usage. Since the system is wireless, it is eminently economical to install, eliminating the need to drill concrete, dig trenches, and pull wires. CebyC found Spinwave's sensors to be the "most cost-effective solution" for their needs, notes Ludvigsen, making their Energinet system, in turn, more cost-effective than their competitors' offerings.
Inherent in Spinwave's wireless mesh sensor network is its A3 technology, a patent-pending method and system for frequency agility. Spinwave's A3 technology eliminates the common problem of poor reliability in sensor data transmission caused by other RF devices. A3 technology is designed to dynamically switch RF channels and hop or "spin" around detected RF interference on a time-specific basis. This dynamic channel hopping (or "spinning") results in a wireless sensor network that possesses superior network throughput, reliability, scalability, and battery life, even in the harshest of RF environments.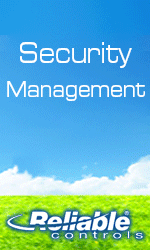 Remote Sensors Enable Comprehensive, Real-Time Data Collection
With other energy management systems, data is uploaded to a monitoring system once every hour. With the wireless system implemented by Spinwave, data is sent continuously, allowing for an immediate response by maintenance technicians in the case of malfunctioning equipment or excess energy usage. Alarms can be set to alert users of any issues, as determined by thresholds set by customers themselves. This continuous monitoring allows for optimal efficiency in keeping automated building systems running. It also allows for any energy wastage to be addressed immediately, thus maximizing potential cost savings and CO2 reductions.
By providing quality data on usage to end-users, Spinwave and CebyC's state of the art wireless energy management solutions offer a flexible, efficient, and cost-effective way to implement energy-saving measures in facilities of all types.
About Spinwave Systems
Spinwave Systems is a technology rich company focused on developing state-of-the-art wireless sensors and wireless mesh networks for the industrial automation and the commercial building controls markets. Spinwave's products and systems enable operations personnel to easily generate data about their buildings and processes enabling them to reduce costs and improve productivity. Spinwave's unique system architecture enables seamless integration of wireless sensors to automation systems from all major manufacturers. To learn more about Spinwave's products, please visit www.spinwavesystems.com.

For more information on Spinwave's wireless pulse counter, download the datasheet at:
http://www.spinwavesystems.com/DataSheets/Pulse%20Counter%20Data%20Sheet.pdf

About CebyC Systems
CebyC AS is the developer of Energinet.no energy & waste web based management system and iSmart GPRS/GSM data logger, some of the leading systems in Europe. Energinet is language independent and can receive data from any format. Energinet.no is the most flexible, user-friendly and cost-effective solution on the market. Their systems receive data directly from energy suppliers, waste treatment companies, administration systems, BMS systems, and Spinwave wireless systems via pulse or ModBus, and are also used for invoicing utility usages.

Their chief market segments are end-users in the private and public sectors, especially industry and property management, and consultants (ESCO'S). They are currently signing on new distributors worldwide. For more information please contact : post@cebyc.no

---


[Click Banner To Learn More]
[Home Page] [The Automator] [About] [Subscribe ] [Contact Us]