---
ELUTIONS Honoured with Frost & Sullivan Award for Exceptional Product Line Leadership











30 January 2008 – The 2007 Frost & Sullivan Product Line Leadership Award in the European HMI market is presented to ELUTIONS Inc. in recognition of the company's successful introduction of new, advanced products into its already extensive product line. ELUTIONS' exceptional product line is typified by cutting-edge technology and complemented by value-added services.
"An open, scalable and complete site automation software platform, ControlMaestro combines the most desired applications and benefits such as engineering productivity, security, mobility for the very first time," states Frost & Sullivan Research Associate Anamika Chaudhuri. "ControlMaestro supports Windows Vista and Mobile operating systems, remote services over the Web, PDAs or Smartphones, and features a new object-oriented structure, and these are just a few items topping an even longer list of innovations."
ControlMaestro offers an automated tool that enables seamless migration of Wizcon applications to ControlMaestro, so that the user base can take full advantage of the new innovations and user benefits.
ELUTIONS has consistently innovated. New products based on its wireless technology, such as their Wireless Logic Controller (WLC), have been introduced into the market as a single communication and control solution for energy control, asset management and facility management.
ELUTIONS offers complete solutions to its customers instead of solely selling product components. For instance, apart from the Wizcon Supervisor suite or the ControlMaestro platform, ELUTIONS provides all the M2M hardware equipment and their complete integration as a full solution to support their successful deployment into Machine-to-Machine application areas.
"This complete solution offering by ELUTIONS is further complemented by its value-added services including consulting/project assistance, partnerships, training, professional services and customised R&D," comments Chaudhuri.
Strategic acquisitions have also enabled ELUTIONS to enhance its product line and geographic presence. For instance, the acquisition of Wizcon Systems by ELUTIONS united the strengths of the former, namely its powerful Web-enabled HMI software solution, together with its presence throughout the European market, with the latter's strengths in wireless control and presence in the US market especially in energy and asset management applications.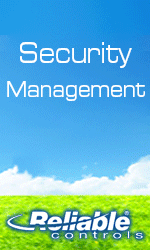 "Since then, ELUTIONS has doubled its sales in Europe, and jointly developed the WLC even as ControlMaestro has benefited from the Web expertise of Wizcon Systems and the wireless technology of ELUTIONS," observes Chaudhuri. "These new introductions into the already strong and high performance product line of ELUTIONS as well as the newer versions of existing products have received excellent market response."
The company also has an extensive market presence, catering to numerous end user industries directly and through distribution channels. Among the range of end user markets include building automation and facilities management, industrial manufacturing and process control as well as utilities and environment infrastructure management.
The Frost & Sullivan Award for Product Line Leadership is presented each year to a company that has demonstrated the most insight into customer needs and product demands. The recipient company should have optimised its product line by leveraging products with the various price, performance, and feature points required by the market.
About ELUTIONS
ELUTIONS is the premier provider of enterprise asset management solutions that help companies dramatically improve their asset performance, energy usage, and workforce productivity. With world headquarters in Tampa, Florida, and European headquarters in Lyon, France, ELUTIONS provides real-time wide area solutions used by retail, commercial, government, and industrial companies worldwide. These solutions enable monitoring and control of fixed and mobile assets, machinery, and workflows through the use of advanced M2M technologies comprising communications-enabled end-devices, wireless backhaul services, Web-enabled automation software, and enterprise ASP-hosted applications. Further information is available at www.elutions.com.

About Frost & Sullivan
Frost & Sullivan, the Global Growth Consulting Company, partners with clients to accelerate their growth. The company's Growth Partnership Services, Growth Consulting and Career Best Practices empower clients to create a growth focused culture that generates, evaluates and implements effective growth strategies. Frost & Sullivan employs over 45 years of experience in partnering with Global 1000 companies, emerging businesses and the investment community from more than 30 offices on six continents. For more information about Frost & Sullivan's Growth Partnerships, visit http://www.frost.com

---


[Click Banner To Learn More]
[Home Page] [The Automator] [About] [Subscribe ] [Contact Us]