---
LonMark Ineternational Announces Successful Completion of Worldwide Seminar Tour











March 4, 2008 - Dubai, UAE - LONMARK International (LMI), a non-profit trade association recognized as the industry authority for certification, education, and promotion of interoperability standards for the benefit of manufacturers, integrators, and end users, today announced the successful completion of its worldwide seminar tour.
Spanning nearly 11 months, the tour visited 52 cities around the world in North America, Asia, Australia, Europe, and the Middle East, with nearly 4000 people signing up for the event. The final seminar concluded in Dubai, UAE on March 4, with over 125 people registering.
The one-day comprehensive, educational seminars were aimed at building owners, managers, architects, engineers, system integrators and specifiers, and consisted of in-depth presentations on up-to-date subjects such as "Energy Savings", "Improving Efficiencies through System Integration", "Maintenance, Operating, and Training Cost Reductions", and "Successful Projects and Market Trends". The seminars also offered sponsoring LONMARK member companies an excellent opportunity to present their LONWORKS® technology-based case studies.
The overall goal of the expansive tour was to provide a current, global educational program designed to help the controls and automation industries continue the transition from proprietary to open, integrated systems.
"Throughout the tour, users and end users came forward with real projects, real budgets, and real opportunities. I predict that within the next two years, we'll see an entire new collection of successful LONMARK projects around the world," says Ron Bernstein, Executive Director of LONMARK International.
The LONMARK Sessions seminars were free of charge to all industry professionals and were in part sponsored by LONMARK International member companies. The coordination and logistics were handled by TEMA Technologie Marketing AG, Aachen, Germany, and LONMARK International.
"We visited many new and developing markets during the tour, which made it extremely important to match the seminar content to the people," said Dr. Günter Bleimann, Board of Directors, TEMA Technologie Marketing AG. "Speaking in the local language and presenting case studies on local projects was extremely important. With help from the LONMARK Affiliates and sponsors, we met this challenge, ensuring that the participants gained useful information, which they could apply in the real world."
Many of the seminar stops also provided the attendees with the opportunity to take the LONMARK Professional Certification Test, which aims to certify engineers, integrators, and designers involved in the design, specification, integration or installation of LON® control networks. The seminar tour was instrumental in the promotion and worldwide recognition of the testing program, which has recently celebrated its first anniversary, with now more than 130 Certified Professionals around the world. More information about the Professional Certification Testing Program can be found at www.lonmark.org/testing.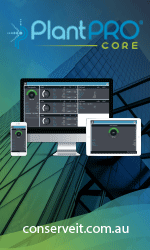 The feedback from the tour worldwide was more than favorable with kudos to the organizers and speakers for reaching an appropriate and well-thought balance between technical information and market analysis. Comments from attendees such as "concentrated content with good structure", "extremely informative", and "very knowledgeable speakers" were not uncommon.
The seminar content will be posted to the LONMARK website within the next few weeks, thus being made available to those who were not able to attend the seminars.
LONMARK International plans to provide additional educational seminar material at many upcoming trade events around the world, including Korea, Japan, Ukraine, Russia, Italy, and the United States. For more details visit www.lonmark.org/events.
About LONMARK International
Since its inception in 1994 and new corporate structure in 2003, LONMARK International has become a major driving force in the establishment of interoperable guidelines for building, industrial, transportation, residential, and utility automation.
LONMARK membership is open to any manufacturer, distributor, engineer, system integrator, or end user committed to the development, specification, and use of open, interoperable products utilizing ANSI/CEA 709.1 and related standards.
LONMARK International is a non-profit, mutual-benefit trade association with close to 600 members worldwide, and local affiliates in the Americas, Asia, and Europe. LONMARK's mission is to create, support, and promote the standards for open, interoperable LON-based products, systems, and professionals. For more information about LONMARK International, testing, and educational opportunities please visit www.lonmark.org.
Products, which have been verified to conform to the LONMARK interoperability guidelines, are eligible to carry the LONMARK logo.
LONMARK and the LONMARK logo are registered trademarks in the U.S. and other jurisdictions. Other marks belong to their respective holders.
---
[Home Page] [The Automator] [About] [Subscribe ] [Contact Us]