---
Spinwave Systems and Abintra Partner to Make Workplaces More Efficient, Flexible, and Collaborative











Implement new wireless-based space usage study to find ways for offices to use fewer resources and keep workers from being cubicle-bound
WESTFORD, MA, March 11, 2008 – Spinwave Systems, manufacturer of the industry's most reliable and easy to deploy wireless sensor network, and Abintra, one of Britain's leading workplace consultants and service providers, have implemented an innovative surveying method that promises to make tomorrow's office a better-designed, more energy-efficient, and more flexible place to work.
Through the many space utilization studies they have conducted over the years, Abintra consultants have found that companies use far less of their office space than management and employees believe. Gaining a better understanding of how space is being utilized is a vital first step towards reducing a company's carbon footprint and implementing often considerable savings in both energy and real estate costs. It can also provide other important benefits, as well, including increased productivity and a better sense of community.
Providing dedicated office space for all employees can be a poor use of resources. Many key staff members have only a limited need for their own individual offices. Sales and IT, in particular, often spend only a portion of their time at their workstations, due to the highly mobile nature of their jobs. For professionals who only need to check their emails and then leave the office for the day, sharing a communal workspace can not only be an efficient use of resources, but can actually aid in productivity by enabling greater collaboration with others. Often set up to look more like an Internet café than a traditional office, these workspaces combine the best features of the break room and a traditional cubicle, allowing mobile staff to get together by the water cooler while at the same time checking their messages or writing a quick report.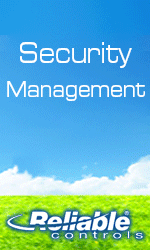 By placing wireless motion sensors at all workstations for approximately one month, Abintra is able to pinpoint the exact percentage of time that every given station is occupied. The sensors measure the amount of movement at the workstation and send signals back to a device that collects and aggregates the information.
With the occupancy data from the sensors, consultants can identify areas that are not being adequately utilized. Such underutilized space can be redesigned, or even given over to an entirely different function, in order to gain the most efficient use of the space. A seldom-used conference room can be made into three new offices, storage can be converted into public space--whatever best meets the needs of the employees.
Prior to partnering with Spinwave, Abintra relied predominantly on part-time surveyors, often college students, to observe office occupants by walking through an office and doing a constant headcount. The new sensor-based system is not only less expensive, but is less intrusive, too.
Becoming more flexible in how they set up their workspaces is one way companies can keep workers happy while at the same reducing costs. As work patterns shift, getting a handle on how employees can best use your existing or planned office space is an important first step towards a better workplace.
About Spinwave Systems
Spinwave Systems is a technology rich company focused on developing state-of-the-art wireless sensors and wireless mesh networks for the industrial automation and the commercial building controls markets. Spinwave's products and systems enable operations personnel to easily generate data about their buildings and processes enabling them to reduce costs and improve productivity. Spinwave's unique system architecture enables seamless integration of wireless sensors to automation systems from all major manufacturers. To learn more about Spinwave's products, please visit www.spinwavesystems.com.

---


[Click Banner To Learn More]
[Home Page] [The Automator] [About] [Subscribe ] [Contact Us]