---
Microfield's EnergyConnect Announces Substantial EnergyReserve Corps Registration











Successful enrollment campaign is anticipated to generate significant revenue for 2008 and additional long-term contracts for leading demand response technology provider
Portland, OR – March 13, 2008: EnergyConnect, a wholly owned subsidiary of Microfield Group, Inc. (MICG.OB), and industry leader in innovative Demand Response technologies, today announced that it has enrolled customers comprising nearly 200 participating locations/facilities in the mid-Atlantic and Midwest-based PJM market in its 2008 EnergyReserve Corps. This EnergyConnect branded service integrates into PJM's Interruptible Load Response program (ILR), and is designed to help ease the pressure on the nation's largest electricity grid during times of peak summer demand. EnergyConnect's cutting-edge Demand Response services enable a smarter, more sustainable power grid while creating additional profit for participating companies.
Collectively, the newly enrolled participants are committed to reducing approximately 200 Megawatts (MW) of power when called upon, typically on the hottest days of the year. This commitment, if met in full, could result in 2008 revenue of three times the revenue recorded in last year's ILR program. As compensation for their participation, EnergyConnect will remit to participants monthly standby payments. Participants also earn additional payments when they fulfill their commitment to perform.
"We are pleased with the success of this targeted enrollment campaign and consider it further testament of EnergyConnect's high-growth business model targeting the multi-billion dollar demand response industry," said Randy Reed, Chief Financial Officer of Microfield Group. "We look forward to working with these participants to fully leverage the opportunities available in today's wholesale electricity market."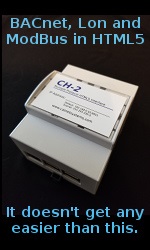 "EnergyConnect's products and services have revolutionized the way we manage our energy consumption, allowing us to reduce use and generate new revenue streams that can be directed towards future energy efficiency efforts," said Ted Staniewicz, Director of Facilities at Delaware Valley College in Doylestown, PA. "The program has launched a campus-wide spirit of energy conservation, and we are thrilled to be participating in this summer's EnergyReserve Corps."
In addition to the EnergyReserve Corps, EnergyConnect works throughout the year with electricity consumers, grid operators and utilities to implement strategies for bringing supplementary electricity on line quickly through demand response for less money than turning to high cost peaking power plants. EnergyConnect tailors its industry leading Demand Response services to function with the capabilities of a wide range of facilities; including municipal and government institutions, hospitals, commercial buildings and manufacturing facilities.
EnergyConnect continues to enroll customers in its 2008 voluntary programs and is also providing participants with the option to lock in pricing now for the 2009 and 2010 EnergyReserve Corps. To find out more about how companies are getting paid today for committing to reduce their energy usage, visit: www.energyconnectinc.com
About EnergyConnect
EnergyConnect, Inc., a wholly owned subsidiary of Microfield Group, Inc., provides industry leading Demand Response technologies and services that enable a smarter, more sustainable power grid while creating additional income for participating companies. EnergyConnect transforms energy consumers into active participants in delivering the cleanest, most efficient and lowest cost supply of electric energy available. The EnergyConnect web-based automated platform enables consumers of energy to participate in unprecedented profit opportunities in the wholesale market for electricity. For more information about this next generation technology, visit: www.energyconnectinc.com

---


[Click Banner To Learn More]
[Home Page] [The Automator] [About] [Subscribe ] [Contact Us]