---
Generation KNX at light+building 2008











KNX once again highlights their leading role as the only worldwide general STANDARD for home and building technology (ISO/IEC 14543). KNX is exhibiting under the motto "We control climate change" with a total of four exhibition spaces at light+building (6-11 April 2008) in Frankfurt, Germany. In addition over 100 KNX member companies are displaying their newest KNX developments on their own stands. Furthermore, the KNX Award presentation is taking place at 11am on 8th April 2008.
New applications, new transmitting medium and new ETS (KNX, 8.0 F98)
KNX is presenting new applications (energy efficiency, audio/video, smart metering) new transmission mediums (IP/Ethernet) and a new ETS version (3.0f) on its main stand in Hall 8. Members of the KNX User Organization in Germany are showing practically orientated KNX applications for sectors such as energy efficiency, multi-media, smart metering, audio/video, security, remote monitoring, etc. An expansion of existing KNX communications media (TP, RF, PL), the new transmission medium KNX IP, will be presented on the stand for the very first time. The KNX IP protocol now combines the advantages of the Internet with those of KNX and opens up new areas of application for KNX integrators. The newest version of the ETS 3.0f places particular emphasis on IP integration. For this reason KNX is in actual fact increasingly being combined with communication over Ethernet and Internet.
The Intelligent House of the Present, based on KNX (ZVEH, 9.0 C70)
The special show "The Intelligent House of the Present" is created by experts for experts. The model is a 160 square metre private house solely built to demonstrate in 8 different rooms proven, practically orientated, and functional building automation technology. The model home, on a scale of 1:1, clearly illustrates what is possible with current building automation. All KNX based networked components, produced by various manufacturers, are in operation during the exhibition. Energy is efficiently deployed and utilised by the networking and intelligent coordination of the separate system components.
The young electrical engineering technician generation looks for a European champion with KNX (CYE, Galleria).
For the tenth time young talent from the European electrical branch is taking part in the Competition of Young Electricians (CYE). KNX is playing an important role in the process for the first time. The practical assignment includes functions from the area of KNX and for that reason each candidate must know the ETS 3. KNX is equally accepted as the world bus standard by all countries and therefore offers the optimal technological platform for this international competition. Due to the general trend in electrical engineering the umbrella organisation, the European Association of Electrical Contractors AIE (Association européene des entreprises de l'installation électrique), has decided that all future competitions should be based on KNX.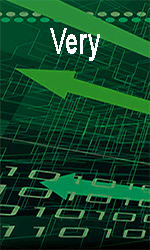 Are we actually up to date? (BZL, 9.2 A24)
The ninth KNX apprentice competition is once again being held by BZLLauterbach (Training and Technology Centre for Electrical and Information Technology e.V.) in cooperation with the Trade Association of Electrical and Information Technology Hessen/Rhineland-Pfalz (FEHR) at light+bulding. All apprentices from the electrical and information technology trades can again use their knowledge of the KNX building automation system technology to win a lucrative prize.
KNX Association is the creator and owner of the KNX technology – the world's only open STANDARD for all applications in home and building control, ranging from lighting and shutter control to various security systems, heating, ventilation, air conditioning, monitoring, alarming, water control, energy management, metering as well as household appliances, audio and lots more. KNX is the only global standard for home and building control with a single, manufacturer independent design and commissioning tool (ETS), with a complete set of supported communication media (TP, PL, RF and IP) as well as a complete set of supported configuration modes (system, easy and automatic mode). KNX is approved as a European (CENELEC EN 50090 and CEN EN 13321-1) and an International standard (ISO/IEC 14543-3). This standard is based upon more than 15 years of experience in the market including its predecessors, EIB, EHS and BatiBUS. Over 120 member companies worldwide from different application domains have almost 7000 KNX certified product groups in their catalogues. The KNX Association has partnership agreements with more than 30,000 installer companies in 70 countries.
www.knx.org

---


[Click Banner To Learn More]
[Home Page] [The Automator] [About] [Subscribe ] [Contact Us]