---
Intelligent buildings and automated building systems sector gets its own show, Building Technology Asia, 2- 4 July 2008. Singapore











IIR Exhibitions Pte Ltd, a leading exhibition organizer and part of Informa, one of the world's leading international providers of specialist information for the academic and scientific, professional and commercial business communities, launches Building Technology Asia. The show is launched in response to the rapid growth and demand in South East Asia in the intelligent building and eco-friendly building technology sector.
The show, scheduled for 2-4 July 2008, and to be co-located alongside PS Asia and HVAC Asia in Singapore Expo, is expected to attract overseas manufacturers keen to launch into the growing market in Asia for intelligent buildings and eco-friendly building technology.
The demand for high-tech intelligent building products is linked to the property boom across Asia, in both commercial and residential sectors with Singapore itself leading the way in eco-friendly building projects. Singapore's Building Construction Authority (BCA) launched the Green Mark Scheme three years ago as an initiative to encourage more environment friendly buildings in Singapore's construction industry. To-date, a total of 61 buildings have been assessed and awarded Green Mark certification by the BCA. These Green Mark winners encompass a broad range of projects and show a keen response and interest in environmental sustainability.
Singapore is committed to green technology and is keen to establish itself as a distinctive global city which is environmentally sustainable which means buildings must be more energy efficient, water efficient and environmentally friendly. Building Technology Asia is timed to take advantage of an increase in the adoption of green building technologies and the need to create a more sustainable built environment. The BCA is targeting to introduce new regulations this year to set minimum standards of environmental sustainability for buildings.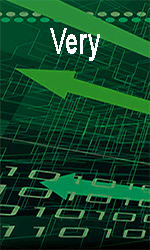 'With many new building developments across the region, the demand for state-of-the-art building technology has rocketed in all cities including growth hot-spots like Phonm Phen, Hanoi and Ho Chi Minh,' says Group Exhibition Director, Mr. Simon Ng. 'Building Technology Asia is perfectly timed to act as a platform for the building industry and the development of green technology. We are very excited about this new show as the adoption of eco-friendly technology with low energy usage combined with high performance takes off. Feedback from the market is extremely positive with international building technology providers already signing up.'
The combination of building technology advances with the increased demand for energy efficient and environmentally friendly buildings makes Building Technology Asia a unique platform for manufacturers and buyers alike. Manufacturers will showcase their innovative technology products and solutions to an audience hungry for new technology.
About IIR Exhibitions Pte Ltd
IIR Exhibitions is part of Informa Plc, one of the worlds leading international providers of specialist information for the academic and scientific, professional and commercial business communities. Informa is ranked among the FTSE-250 list with a global network of 150 offices in more than 45 countries employing over 9,000 staff around the world. The Informa Group produces over 10,000 events and training courses, distributes 40,000 book titles, 2,000 subscription-based information services The world's largest combined Conference, Exhibition & Training business, IIR has a global network of 45 businesses and 116 operating units. For more information, please visit www.iirx.com.sg.

---


[Click Banner To Learn More]
[Home Page] [The Automator] [About] [Subscribe ] [Contact Us]