---
Kepware's KEPServerEX incorporated into HP Dynamic Smart Cooling











Portland, ME – Kepware Technologies, the leader in Communications for Automation, announced today that its product, KEPServerEX, has been added to HP Dynamic Smart Cooling, a data center cooling offering from HP. In addition, Kepware has joined the HP Data Center Solution Builder Program.
The latest generation of Kepware's technology, KEPServerEX was designed to allow users to quickly set up communications from equipment to control systems via a wide range of available "plug-in" device drivers and components. KEPServerEX delivers over 130 protocols and connectivity to thousands of devices. In addition, KEPServerEX delivers support for both industry-leading native interfaces and OPC, the Open Connectivity Standard in the automation industry.
HP Dynamic Smart Cooling (DSC) will utilize KEPServerEX for communications with a variety of data center automation components to actively manage cooling environments and deliver energy where it is most needed. This energy management system uses advanced control software fed by continuous, real-time air-temperature measurements from a network of sensors throughout a data center. HP DSC then continuously monitors and adjusts the air handlers to modulate cooling energy based on demand from the critical IT load.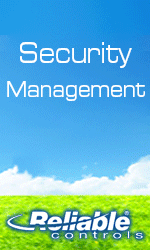 "Our product is part of an offering that can improve the capacity and robustness of data centers as well as significantly reduce cooling costs." said Roy Kok, VP of Marketing and Sales for Kepware Technologies. "Having Kepware selected as part of the HP automation solution is a great endorsement to the reliability and quality of our product."
"HP is pleased to add Kepware to the growing list of partners in our Data Center Solution Builder Program," said Steve Cumings, director, Scalable Datacenter Infrastructure, HP. "Controlling power and cooling costs is a key focus for our customers. The combination of Kepware's connectivity and automation technologies with HP DSC offers customers a powerful data center solution that can add savings to their bottom lines."
About Kepware
Kepware is the world leader in communication software for automation and offers a unique experience in both OPC and embedded device communications. Since 1995, Kepware has focused on the development of communication drivers to automation controllers, I/O and field devices. Operating system support includes; Microsoft Windows Desktop, Windows Server and Windows Embedded (Windows CE and Windows Embedded NT/XP). Today, with over 130 communication protocols, and through the efforts of our direct sales, distribution and embedded partners, Kepware is the leading provider of communications with annual shipments exceeding 100,000 units. Kepware's responsiveness to customer needs and strong partnerships with other leading automation suppliers ensure that your next application will be a success. Ask around and you'll hear why automation professionals everywhere consider Kepware Technologies "Automation's Best Friend". (http://www.kepware.com)
---


[Click Banner To Learn More]
[Home Page] [The Automator] [About] [Subscribe ] [Contact Us]