---
Z-Wave Alliance to Make Big Splash at EHX Spring 2008











25 Z-Wave Alliance Members Exhibiting
Interoperability Wall in Demo Alley Offers Opportunity to See Z-Wave in Action
EHX 2008 – March 10, 2008 – The Z-Wave Alliance will have a huge presence at EHX Spring 2008. 17 members will be exhibiting on the show floor and additional members will be exhibiting at the Alliance Demo Alley Room, located in Demo Alley Room 240 B. The Demo Alley room will provide attendees with an opportunity to experience the benefits of Z-Wave via the "Z-Wave Interoperability Wall." In total, 25 Z-Wave Alliance member companies will be showcasing Z-Wave-enabled, fully-interoperable products at the Expo, giving attendees an opportunity to see first-hand why Z-Wave is the proven leader in wireless home control and how it can help grow their business.
"We're at a point where consumers are starting to request Z-Wave-enabled products to solve everyday problems such as energy conservation, safety, security and convenience," said Mark Walters, chairman of the Z-Wave Alliance. "These consumers are looking for installers and distributors that can deliver Z-Wave products, and EHX Spring 2008 is the show for installers and distributors to learn more about Z-Wave. Almost 10% of the show exhibitors are members of the Z-Wave Alliance and use Z-Wave technology in their products."
At Demo Alley, the Z-Wave Alliance will feature the following:
- Z-Wave Interoperability wall – a 30-foot diorama showcasing Z-Wave products in the areas of remote home management, energy conservation, access and control, and home entertainment control products and services
- VIP receptions
- Intermatic, Wayne-Dalton, Techniku, ESI and Lagotek, GE and more will all have a presence in the Z-Wave Alliance Demo Alley
"Z-Wave Alliance member participation is roughly double that of the last EHX and we have an unprecedented number of new Z-Wave certified products on the market, bringing the total to more than 200," added Walters. "I think it's safe to say that the path to the Z-Wave consumer ecosystem is complete."
Z-Wave Alliance members exhibiting at EHX Spring 2008 include: BTX (#351), Capitol Sales (#1342), Cooper Wiring Devices (#547), Draper (DR232A), ELK Products (#212), Embedded Automation (DR240C), Exceptional Innovations (#901), Hunter Douglas (#930), Leviton (#1022), Logitech (#312), RCS (#1038), Somfy (#1330), Superna (#1421), Universal Electronics (#1911), Universal Remote Control (#530) and Worthington Distribution (#2105).
EHX Spring 2008 (http://www.ehxweb.com) takes place from March 11– 15 at the Orange County Convention Center in Orlando, Florida. Please come see the Z-Wave Alliance at EHX Spring 2008 in Demo Alley, Room 240 B.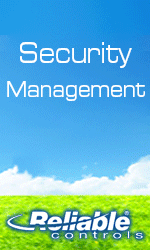 About Z-Wave
Z-Wave® is the first technology to bring affordable, reliable and easy-to-use wireless control to every aspect of daily life – the home, consumer electronics, healthcare, and energy use, to name a few. Z-Wave is an award-winning, proven and interoperable wireless mesh networking technology that allows a wide array of devices in and around the home to communicate including lighting, appliances, HVAC, entertainment centers, and security systems. Z-Wave brings many benefits to everyday life including remote home monitoring, home healthcare, safety and security, and energy conservation. Z-Wave certified products are currently available from leading consumer brands in more than 170 products. Z-Wave is the recipient of the 2006 Wall Street Journal Technology Innovation Award in the wireless category, the CNET "Best of CES Award" in the enabling technologies category, along with PC World's 2006 World Class Award, which recognizes the 100 best technologies and products of the year. For more information about Z-Wave please visit www.z-wave.com.

About the Z-Wave Alliance
Formed in January 2005, the Z-Wave Alliance is a consortium of leading companies in the home technology space dedicated to solidifying Z-Wave as the standard for wireless home control products. The principal members include Cooper Wiring Devices, Danfoss, Intel, Intermatic, Leviton, Monster Cable, Wayne-Dalton, Universal Electronics Inc. (UEI) and Zensys. Its members lead the home controls market, providing leading edge products and systems that deliver increased comfort, convenience, safety and security. Z-Wave technology is the foundation of all products manufactured by the Alliance members. For more information about the Z-Wave Alliance, visit www.zwavealliance.org.

Z-Wave® is a registered trade mark of Zensys, Inc. and its subsidiaries in the United States and other countries.
---


[Click Banner To Learn More]
[Home Page] [The Automator] [About] [Subscribe ] [Contact Us]