---
ZigBee makes electric outlets smart











plogg smart meter brings energy saving wireless intelligence to homes and buildings
BOSTON and CAMBRIDGE, England, March 18, 2008 – Energy Optimizers Limited (EOL) has developed a ZigBee-based plug-in electricity meter that can help companies and households shave hundreds to thousands of dollars off their electricity bills. The U.K. company's device, called the plogg, allows home- and building-owners to monitor how much electricity is being used by individual appliances and electronic devices so that energy efficiency can be improved. Recent studies by the British government and the Carbon Trust show that people can save five to 15 percent of the electricity they use by using smart meters to manage energy demands.
The plogg is a combined smart meter plug and data logger, based on Ember's ZigBee wireless technology running on a Telegesis module. It can be attached to any electrical appliance or device that uses a standard UK 13 Amp or European 16 Amp plug. A plogg for the North American market is currently under evaluation. The plogg stores the measured electricity data and wirelessly communicates this information to a PC, mobile phone or building management system anywhere in the world through an Internet-linked Ethernet gateway. For instance, a restaurant chain could use ploggs to monitor energy use by refrigeration and air conditioning units, with all the information collected at a central point via the Internet. Upon discovering that some air conditioners were left on after business hours, the plogg would allow them to switch off air conditioning units by remote activation, or alert a manager that a unit needs servicing. The plogg meters can support a range of other wireless-based energy saving devices as well, such as temperature and light level sensors.
Using Ember's EM250 ZigBee "system-on-chip" transceiver and EmberZNet PRO wireless mesh networking software running on a Telegesis module, a network of ploggs can self organize to provide robust coverage of the home or building. The plogg can act as an end device, a router or ZigBee coordinator. It is available as a stand-alone end-user device, or part of an energy reporting network, or as an embeddable device for OEM products.
In addition to measuring power consumption, a real-time clock function allows time-of-use metering information for multi-rate applications. Data logging can be set from one minute to one month. The meter samples voltage and current signals 50 times per AC cycle, at a sampling rate of 2520 Hz.
"Telegesis embedded devices provided us with a straightforward, cost effective and importantly, a quick route to market," said Shaun Merrick, general manager at EOL. "With the release from Ember of EmberZNet PRO 3.1, we now have the means to deliver micro building management systems, incorporating compatible energy controls such as light, presence and temperature sensors."
The EM250 is an 802.15.4/ZigBee compliant semiconductor system that integrates a programmable microprocessor, RF radio, network protocol stack and memory into a tiny, single-chip solution (7mm on a side). It offers EOL dramatic reductions in component size, cost and power consumption, and increased range due to its very high sensitivity. The EM250 runs EmberZNet PRO 3.1, Ember's enhanced ZigBee PRO compliant networking stack.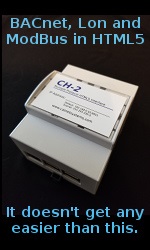 ZigBee: Wireless Control That Simply Works
The ZigBee Alliance is an association of companies working together to enable reliable, cost-effective, low-power, wirelessly networked monitoring and control products based on an open global standard. The ZigBee Alliance is a rapidly growing, non-profit industry consortium of leading semiconductor manufacturers, technology providers, OEMs, and end-users worldwide. Membership is open to all. Additional information can be found at www.zigbee.org.

About Energy Optimizers Limited
Energy Optimizers Limited designs innovative, energy saving technologies and promotes and distributes new products into the emerging, distributed generation and renewables markets. The Smart Technology division is primarily involved in the design, manufacture and distribution of wireless smart meter plugs, data loggers and load controls for domestic and commercial appliances. The plogg range of electricity power meters have embedded modules to provide interoperable network connections using either Bluetooth (v 2.0), or ZigBee, or Ethernet access. Additional information can be found at www.plogg.co.uk.

About Telegesis
Telegesis is a specialist provider of ZigBee module technology enabling companies to design in ZigBee PRO wireless capability without the need for specialist RF or embedded firmware capability. This reduces cost and risk for the design engineer whilst getting the wireless solution
to market faster. Telegesis is a Participant Member of the ZigBee Alliance.
About Ember Corporation
Ember Corporation develops ZigBee wireless networking technology that enables companies involved in energy technologies – enertech – to help make buildings and homes smarter, consume less energy, operate more efficiently, and keep people comfortable and safe. Ember's low-power wireless technology can be embedded into a wide variety of devices to be part of a self-organizing mesh network. Ember is headquartered in Boston and has its radio development center in Cambridge, England, and distributors worldwide. The company is a promoter and Board member of the ZigBee Alliance and its platform is the "Golden Suite" for 802.15.4/ZigBee interoperability testing. For more information, please visit www.ember.com.

---


[Click Banner To Learn More]
[Home Page] [The Automator] [About] [Subscribe ] [Contact Us]