---
Siemens Building Technologies Teams with Quality Attributes Software to Expand Sustainability Offering











Ames, IA, 03.27.2008 – Siemens Building Technologies, Inc. has expanded its sustainability product offering to include the industry leading educational touchscreen kiosk software, GreenTouchscreen®, developed by Quality Attributes Software, Inc. (QAS).
Siemens selected QAS technology so that it could offer its customers a powerful but accessible interface that displays energy consumption data and real-time interactive analysis. By presenting live building energy consumption data on the GreenTouchscreen® kiosk in the foyer of the building, Siemens can reveal "hidden" energy conservation measures to building occupants. As people become aware of the energy they use and better educated as to its environmental impact, they just might change their behavior. Ultimately the information can help people understand the role they can play in saving energy in the spaces where they learn, work or live.
Through sophisticated integration to Siemens APOGEE® building automation system, the GreenTouchscreen® software translates dense building operational data into clear, relevant information that helps even the casual observer understand a variety of energy and sustainability related concepts. Examples of features include showing how much energy a building is currently using, how much a building has saved over time, and what that savings means in carbon kept from the atmosphere, pounds of coal or even hours of playing X-Box. GreenTouchscreen® software is implemented at facilities throughout the nation offering other highly interactive material about what makes a building green, what organizations did for each LEED® credit, and animations of those hidden green systems.
"Most organizations, whether they are public or private, want to provide the stakeholders with better information on their sustainability and green efforts," said Richard Walker, Senior National Manager – Environmental Solutions. "GreenTouchscreen offers us the ability to not only provide information on energy use and climate implications, but also on a broad variety of internal initiatives."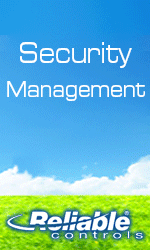 Siemens and QAS are currently working together on projects that include a university campus energy efficiency performance contract, a green building research center, and the Siemens Executive Briefing Center at its headquarters.
Quality Attributes Software has also expanded their software applications to include iBPortal™ (Intelligent Building Portal), an enterprise-wide powerful and flexible dashboard tool for executive and operational level reporting and analysis. Siemens is working with QAS to pilot iBPortal for select customers.
About Siemens Building Technologies, Inc.
As a leading provider of energy and environmental solutions, building controls, fire safety and security systems solutions, Siemens Building Technologies, Inc., makes buildings comfortable, safe, secure and less costly to operate. With U.S. headquarters in Buffalo Grove, Ill., Siemens Building Technologies employs 7,200 people and provides a full range of services and solutions from more than 100 locations coast-to-coast. Worldwide, the company has 28,000 employees and operates from more than 500 locations in 51 countries.
About Quality Attributes Software, Inc.
Quality Attributes Software develops enterprise intelligent building software solutions. Through its powerful interactive software, QAS monitors, analyzes and presents financial and environmental building energy information in a highly visual and flexibly manner. For more information, please visit their website at www.qualityattributes.com.
---


[Click Banner To Learn More]
[Home Page] [The Automator] [About] [Subscribe ] [Contact Us]