---
eFit Financial Partners with Brivo to Offer 24-hour Access Control to its Health Club Customers











Brivo XML integration improves eFit customers' satisfaction and bottom line
Bethesda, MD, March 19, 2008 – Brivo Systems, LLC, the leader in Web applications for access control and security systems, today announced that eFit Financial, provider of health club management software and services, has signed up more than 20 current customers for its new 24-hour access service. eFit joined the Brivo Technology Partnership program to develop a software integration that would enable their health club customers to safely and efficiently offer their members round-the-clock access to health club facilities.
"24-hour access to gym facilities has caught on like wildfire," said Dudley Exstrom, eFit Vice President of Sales. "We had worked with a number of other access providers but hadn't found what we were looking for until we were introduced to the Brivo ACS and its XML integration potential. One of our big challenges is we service clubs all around the country, and we wanted to offer a consistent, turnkey package everywhere. So, we needed a company that could go from smallest town to the biggest metropolis—Brivo and ADT work nationwide and that is exactly what we were looking for." eFit's integration with Brivo was made possible by Brivo's XML application programming interface (API), which allows different systems to exchange data in the XML standard so they can "understand" one another.
eFit now caters to health clubs offering 24-hour access by providing "one-stop shopping" for sales, installation, and support. Together eFit and Brivo extend the functionality of eFit's Web-hosted ClubAdvantage application to communicate directly with each health club's Brivo ACS installation. This was accomplished using Brivo's off-the-shelf ACS5000 control panels, which secure the facility's entrances with proximity readers. The system is completely automated, requiring no manual updates and no dual entry. Members use the same card at the front door and to check in at the front desk, and are automatically granted or denied entrance to the club based on their "account status" in the database. The updated ClubAdvantage system also automatically retrieves and displays the attendance records from Brivo ACS control panels, allowing the gym owner to view member attendance history through ClubAdvantage.
The Brivo-eFit integration allows gym owners to enter their members' information directly into their ClubAdvantage software, providing a single point of data entry. ClubAdvantage then connects out to the Brivo ACS and accesses the gym owner's panels to make any changes necessary. Such changes include granting access to new members, adding new cards, or revoking member access when contracts are terminated. Exstrom continued, "Our goal was to automate the check-in process. We wanted to avoid all the manual work needed for 24-hour access by controlling the front door automatically with access data coming from the eFit central computers to each facility's door at any time. Our customers really like the added service, and this integration has spurred their interest in even more innovation."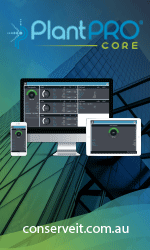 The eFit-Brivo integration project was overseen by Jerry Graciano, Brivo's Manager of Development Partnerships. Graciano worked closely with the eFit team every step of the way and Exstrom has been pleased with the outcome, "Brivo gets an 'A' for sure. Your technical support and Jerry have been instrumental to the success—he even attended the first installation. The ADT-Brivo partnership is important to us too—everything has been working well."
The eFit-Brivo integration offers eFit's customers the ability to increase revenues, cut costs, and most importantly, provide gym members with a better experience that improves their level of satisfaction. Since Brivo's XML API is common to all of Brivo's ACS offerings, the updated ClubAdvantage application works effectively with both OnSite and Brivo's Web-hosted ACS solution, offering club owners choices that fit their specific access control needs. "The integrated software has been great. We use it more than our security cameras," said Nikki Funk, Owner of 24 Athletic Club in Benton, Arkansas. "I can log in from home, see who exactly is at the gym, and when they've come in. It's awesome, we can even open doors remotely—like when one of us is late to a meeting or the janitorial crew wants to drop off supplies. We can pretty much take care of everything from anywhere, instead of having to run to the club at all hours."
"We knew when we released the XML API that there really was no limit to the applications for integrating different systems and databases with the Brivo ACS," said Steve Van Till, Brivo President and COO. "The world of access control has fundamentally changed when the system that used to just open doors now offers our customers the ability to improve productivity, more effectively manage resources, enhance the customer experience, and produce greater revenue."
For more information on the Brivo Online Access Control System, contact Brivo email sales@brivo.com

About Brivo Systems
Brivo Systems, LLC, is an online physical access control system provider for organizations that need to protect and remotely monitor buildings and perimeter entry points using Internet and wireless technologies. The company's hardware products and software services enable businesses to control physical access to offices, warehouses, remote/unmanned buildings, or sensitive areas such as computer rooms, where real-time control and accountability of entry are important. The company's Web-hosted solutions are based on open technologies that connect dispersed facilities to the Internet using secure, wide-area communications. For integrators, Brivo provides simple installation and one-hour end-user training.

Brivo is a wholly owned subsidiary of Duchossois Industries, Inc., and an affiliate of The Chamberlain Group, Inc.

About Duchossois Industries, Inc., and The Chamberlain Group, Inc.
Duchossois Industries is a privately held holding company, headquartered in Elmhurst, Illinois, which owns The Chamberlain Group. Duchossois Industries also holds strategic interests in Churchill Downs, Inc. (NASDAQ:CHDN), and a number of other diversified businesses.

---


[Click Banner To Learn More]
[Home Page] [The Automator] [About] [Subscribe ] [Contact Us]