---
BACnet Protocol Stack V. 6.4

Cimetrics is excited to announce a new version of BACstac 6.4. The Cimetrics BACstac saves man-years of development when your company needs to create a BACnet solution!
Our software team has created a set of BACnet libraries which greatly simplify the task of interfacing to BACnet. Even the largest companies in the HVAC industry use our code because it is a very complex and time consuming task keeping up with the ongoing changes that are taking place in the BACnet committees. For example, many hundreds of protocol modifications, requirements, and enhancements have taken place in just the past year. By purchasing the Cimetrics BACstac solution, we do the compatibility coding and testing. This typically saves man-years of software developer time EVERY YEAR!
What is new in V6.4:

This release supports Addendum 2008, which includes 12 object types: date-pattern-value, time-pattern-value, datetime-pattern-value, date-value, positive-integer-value, integer-value, time-value,octetstring-value, bitstring-value, large-analog-value, datetime-value, characterstring-value

New Event Notification types have been added for the new object types
BACSTAC_PRIORITY_ARRAY_ITEM has been extended to accommodate new commandable properties
BACSTAC_OPT_CHAR_STRING has been added, which corresponds BACnetOptionalCharacterString
Clmetrlcs is a leader in providing BACnet communication products to OEMs since 1998. BACstac software was the first third-party BACnet implementation in the industry and is now the leading third-party BACnet protocol stack used by many major brands in the HVAC and lighting controls industries world wide.

BACstac Products:

B1050 BACstac for Projects (32-bit libraries): Low-cost Microsoft Windows version of the BACstac designed for low-volume ap-plications. Requires purchase of hardware dongle from Cimetrics for each installation. Includes Windows DLLs. Also avail-able: B1055 BACstac for Projects (64-bit libraries).
B1060 BACstac/Win (32-bit libraries): Supports Microsoft Windows. Designed for the development of BACnet client and server applications and BACnet gateways. Includes static libraries for Microsoft Visual C++. Also available: B1065 BACstac/Win (64-bit libraries)
B1091 BACstac/Win with source code (32/64): Supports Microsoft Windows. Designed for the development of sophisticated BACnet clients, servers, and gateways. Includes BACnet routing functionality. Includes complete source code. Libraries for native 32- and 64-bit applications
B1140 BACstac/32: Source code version designed for porting to 32-bit embedded platforms with limited resources. Monolithic build (application and BACstac code are compiled together). GNU/Linux is supported. Written in C.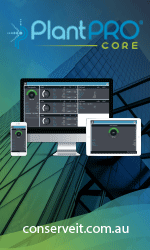 DOCUMENTATION
Installation Guide, User Guide, Programmers Reference 6.4

BACstac SPECIFICATIONS

BACnet revision: BACnet 2008 (all object types and application services) plus selected addendum;
Data links: BACnet/IP with Foreign Device and BBMD support, BACnet/Ethernet using the WinPCap driver;
BACnet routing: This product cannot be used to create a BACnet router or a multi-device gateway;

Operating systems supported: Windows Windows XP, Windows Vista, Windows 7, Windows Server 2003, Windows Server 2008, Windows Server 2008 R2;
Development environment supported: Microsoft Visual C;
Code provided: Dynamic-link libraries (DLLs), the BACstac service (a Windows service), and example programs (C/C++ source code)
We are convinced that you will save MAN-YEARS of development with Cimetrics BACstac. For more information visit http://www.cimetrics.com
---


[Click Banner To Learn More]
[Home Page] [The Automator] [About] [Subscribe ] [Contact Us]