---
Hot Prospects for Building Analytics in the Middle East and US

London, U.K. (Mar. 6th, 2013)–A new report by IMS Research—now part of IHS Inc. (NYSE: IHS)—forecasts that the markets for building analytics used in the Middle East and U.S. will both see triple-digit growth over the next five years.

IMS Research forecasts the global market for building analytics used in intelligent buildings will be worth nearly $50 million in 2016. Major drivers of the building analytics market include legislation and certification for both commercial and government buildings; monetary incentives for green buildings; potential energy savings; and reduced maintenance and servicing costs. Furthermore, it is anticipated that building analytics will increasingly be used in conjunction with demand-response as a means to more efficiently reduce the energy consumption of a building without adversely affecting occupants.

"The market for building analytics is currently in the initial stages of development," said Sam Grinter, market analyst. "Early adopters in the Middle East, the U.S. and Australia have been quick to take advantage of the benefits offered by these solutions. These geographic markets will continue to be key growth areas for building analytics over the next four to five years."

Sustainable value-added services, such as building analytics, are currently being supported by local governments and businesses in the Middle East and U.S. For example, the Emirates Energy Star is a certification body that hands out awards on the basis of a buildings energy savings. Meanwhile, the U.S. General Services Administration (GSA) is also taking advantage of the $4 billion Green Building Initiative announced by President Obama in 2011.

"Legislation will be a crucial factor in driving wider global adoption of building analytics," Grinter added. "Other countries will likely follow Australia's lead in implementing measures such as the carbon tax, thus making the energy consumption of buildings a key concern for building owners."

While the building analytics market is still in the very early stages of development, it presents a good opportunity for investment in what otherwise is a relatively conservative industry. For building analytics to see widespread adoption, nationwide legislation aimed at reducing energy consumption will have to be implemented, and the potential benefits of using building analytics must be clearly presented to building owners and key decision makers.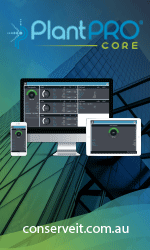 About IHS (www.ihs.com)
IHS (NYSE: IHS) is the leading source of information, insight and analytics in critical areas that shape today's business landscape. Businesses and governments in more than 165 countries around the globe rely on the comprehensive content, expert independent analysis and flexible delivery methods of IHS to make high-impact decisions and develop strategies with speed and confidence. IHS has been in business since 1959 and became a publicly traded company on the New York Stock Exchange in 2005. Headquartered in Englewood, Colorado, USA, IHS is committed to sustainable, profitable growth and employs more than 6,000 people in 31 countries around the world.

IHS is a registered trademark of IHS Inc. All other company and product names may be trademarks of their respective owners. Copyright © 2013 IHS Inc. All rights reserved.

About IMS Research (www.imsresearch.com)
IMS Research, recently acquired by IHS (NYSE: IHS), is a leading supplier of market research and consultancy to over 2500 clients worldwide, including most of the world's largest technology companies. Established in the UK in 1989, IMS Research now has dedicated analyst teams focused on the factory automation, automotive, communications, computer, consumer, display, financial & ID, LED & lighting, medical, power & energy, solar PV, smart grid and security markets. Currently publishing over 350 different syndicated report titles each year, these in-depth publications are used by major electronics and industrial companies to assess market trends, solve marketing problems, and improve the efficiency of their businesses.


---


[Click Banner To Learn More]
[Home Page] [The Automator] [About] [Subscribe ] [Contact Us]