---
LOYTEC: Again "Best Product of the Year"
For the fourth time in succession "Best Product of the Year" at the LonMark International "Best of the Year Awards"

LOYTEC is pleased about the respected industry recognition at the renowned LonMark International "Best of the Year Awards". Against keen international competition the LGATE-950 Universal Gateway could prevail and gain the title "Best Infrastructure Product 2012". LOYTEC came out the winner of this worldwide top-class competition for the fourth time.
LGATE-950 allows interconnection of various systems in building automation which use different communication protocols. LGATE-950 supports simultaneous communication of multiple communication protocols. It quasi speaks several languages and is able to connect LonMark systems to BACnet, KNX, Modbus and M-Bus networks. At the same time it provides all data points through OPC XML-DA and supports alarming, scheduling and trending of data points on the device.
Submissions were judged based upon the following criteria: uniqueness of solution, addressing industry problem with effective solution, openness of solution and integration into an open ISO/IEC 14908 system. Special consideration was given to energy efficiency, industry best practice solution and sustainable design principles. LOYTEC CEO Dipl.-Ing. Hans-Joerg Schweinzer is proud of his team with good reason: "Being a mid-size business we have succeeded in keeping up with the international building automation industry– very successfully for years. Awards like this are an enormous motivation for our staff and we honestly are delighted about the recognition from the industry."
LonMark International executive director Barry Haaser stated when announcing the winners: "Every year we continue to be impressed with the level of innovation from our members. The dedication to innovation grows significantly and this year's winners truly demonstrated superior levels of expertise with open control networking technology based on the ISO/IEC 14908 suite of standards."

About LONMARK International:
LonMark International is a non-profit corporation supporting the testing and certification of products, people and companies supporting the ISO/IEC 14908 body of standards. Its nearly 400 members manufacture, distribute, develop, install or use systems based on these standards. LonMark International provides peer-review based certification guidelines and testing for products, people and companies. There are close to 500 interoperable products certified and listed on the LonMark website and over 600 people have been certified as LonMark Certified Professionals. For more information about LonMark International, please visit www.lonmark.org.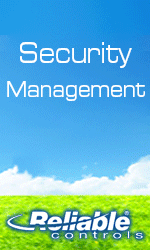 About LOYTEC:
Founded in 1999, LOYTEC electronics GmbH today ranks among the leading European providers of intelligent network infrastructure products for building automation. There LOYTEC sets to open and standardized communication protocols exclusively. LOYTEC develops, manufactures and distributes to the world router solutions, embedded Automation Servers, DALI lighting controls, graphic user interfaces, touch panels and gateways. Primary focus is on network solutions for buildings and real estate. Methods provided are remote access and notification, as well as functions for data acquisition, information viewing and data storage. The LOYTEC system is based on a protocol independent approach for decentralized alarming, scheduling and trending.
Product development and manufacturing are located at the Austrian headquarters in Vienna. Particular emphasis is laid on careful and top-quality execution. LOYTEC is certified according to ISO 9001 since 2004. In addition the company has branch offices in France (software development) and Germany (sales) and a subsidiary in the USA. LOYTEC supplies to more than 80 countries around the world. Export rate is 98 %. Strong partnerships with leading industrial companies and intensive research work in cooperation with universities result in innovative products for customers all around the world. Numerous national and international awards confirm the run of success of this Austrian high tech provider.


---


[Click Banner To Learn More]
[Home Page] [The Automator] [About] [Subscribe ] [Contact Us]