---
ZigBee IP: The First Open Standard for IPv6-Based Wireless Networks

New specification brings end-to-end IPv6 control to low-power, low-cost devices

SAN RAMON, Calif. – March 27, 2013 – The ZigBee« Alliance, a global ecosystem of companies creating wireless solutions for use in energy management, commercial and consumer applications, today announced the completion and public availability of its third specification, ZigBee IP. ZigBee IP is the first open standard for an IPv6-based full wireless mesh networking solution and provides seamless Internet connections to control low-power, low-cost devices. A free public webinar hosted by industry experts will discuss the unique capabilities of ZigBee IP on April 3.

ZigBee IP specification enriches the IEEE 802.15.4 standard by adding network and security layers and an application framework. ZigBee IP offers a scalable architecture with end-to-end IPv6 networking, laying the foundation for an Internet of Things without the need for intermediate gateways. It offers cost-effective and energy-efficient wireless mesh network based on standard Internet protocols, such as 6LoWPAN, IPv6, PANA, RPL, TCP, TLS and UDP. It also features proven, end-to-end security using TLS1.2 protocol, link layer frame security based on AES-128-CCM algorithm and support for public key infrastructure using standard X.509 v3 certificates and ECC-256 cipher suite.

"ZigBee IP offers a significant step forward in the expansion of IP-based control," said Mark Grazier, marketing manager and ZigBee board member, Wireless Connectivity Solutions, Texas Instruments Incorporated (TI). "Having low-power, low-cost wireless mesh devices that connect to a variety of Smart Grid IPv6-based protocols will further expand the Internet of Things."

ZigBee IP continues the ZigBee tradition of self-organizing and self-healing mesh networking to enable robust communications over the globally available 2.4 GHz frequency as well as over the 868/915/920 MHz frequencies in select countries. For a complete list of features and benefits, visit www.ZigBee.org/IP.

"ZigBee IP provides another option for product manufacturers to add mesh networking to their products," said Tobin Richardson, chairman and CEO of the ZigBee Alliance. "We expect to see a wave of ZigBee Certified products based on ZigBee IP when Smart Energy Profile 2 is completed later this year since ZigBee IP was designed specifically to meet SEP2 requirements for the Smart Grid."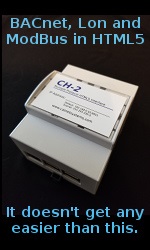 Exegin, Silicon Labs and Texas Instruments provided Golden Units against which all future ZigBee Certified products using the ZigBee IP specification will be tested. This testing process ensures compliance with the specification so that manufacturers can be assured of consistent communications. Grid2Home and Sensinode achieved ZigBee Compliant platform status. Testing services were provided by NTS, TRaC and T▄V Rheinland.

Free Webinar
The Alliance will host a free public webinar on April 3, 2013. "Introducing the new ZigBee IP specification for Direct Internet Connections" will be held at 8:00 am Pacific Time and feature speakers from the industry. Space is limited and advance registration is available at: https://www4.gotomeeting.com/register/417041311.

ZigBee: Control your world
ZigBee offers green and global wireless standards connecting the widest range of devices to work together intelligently and help you control your world. The ZigBee Alliance is an open, non- profit association of approximately 400 members driving development of innovative, reliable and easy-to-use ZigBee standards. The Alliance promotes worldwide adoption of ZigBee as the leading wirelessly networked, sensing and control standard for use in consumer, commercial and industrial areas. For more information, visit: www.ZigBee.org.


---


[Click Banner To Learn More]
[Home Page] [The Automator] [About] [Subscribe ] [Contact Us]