---
City of Philadelphia Deploys EnerNOC's Energy Intelligence Software Platform
BOSTON, March 11, 2014 (GLOBE NEWSWIRE) -- EnerNOC, Inc. (Nasdaq:ENOC), a leading provider of energy intelligence software (EIS), today announced that the City of Philadelphia will deploy EnerNOC's EfficiencySMARTTM Insight application across ten of the city's largest buildings. The City, which has been an EnerNOC customer since 2010, is already leveraging EnerNOC's SupplySMART TM and DemandSMARTTM applications to manage the energy supply procurement process for the City's electricity, natural gas, and road fuels, and maximize the earnings opportunity associated with participation in PJM's Emergency Load Response Program. As a DemandSMART customer, the City has had access to its real-time energy data across 18 facilities, but the addition of EfficiencySMART delivers a rich set of data analytics and reporting functionality that improves visibility into energy waste and the major cost drivers affecting annual energy spend.
"The City of Philadelphia has aggressively pursued renewable energy opportunities in its energy management strategy, but recognizes the most sustainable approach is to efficiently manage energy and use less overall. The addition of EfficiencySMART means we'll be able to better analyze our energy data and proactively prioritize the most impactful initiatives that help Philadelphia reduce its exposure to rising energy prices and drive overall cost savings," said Kristin Sullivan, Energy Manager for the City of Philadelphia.
"With the deployment of EnerNOC's full suite of energy intelligence software and services, the City of Philadelphia will optimize its energy use, insulating the City from fluctuating energy costs and delivering overall savings that can be reinvested into other city programs," said Tim Healy, Chairman and CEO of EnerNOC. "By leveraging a single platform to collect real-time energy data, the City can buy energy better, use less, and get paid for their operational flexibility, breaking down the barriers of a more siloed approach to energy management."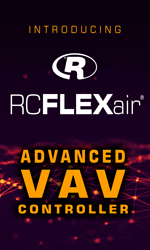 Kristin Sullivan will be speaking at the upcoming EnergySMART conference in Philadelphia on March 26. For more information on the full slate of speakers and events, go to: www.energysmartconference.com.
About EnerNOC
EnerNOC (Nasdaq:ENOC) is a leading provider of energy intelligence software and related solutions. EnerNOC unlocks the full value of energy management for utility and commercial, institutional, and industrial (C&I) customers by delivering a comprehensive suite of demand-side management services that reduce real-time demand for electricity, increase energy efficiency, improve energy supply transparency in competitive markets, and mitigate emissions. EnerNOC's Utility Solutions™ offerings, which include both implementation and consulting services, are helping hundreds of utilities and grid operators worldwide meet their demand-side management objectives. EnerNOC serves thousands of commercial, institutional, and industrial customers worldwide through a suite of energy management applications including: DemandSMART™, comprehensive demand response; EfficiencySMART™, continuous energy savings; and SupplySMART™, energy price and risk management. EnerNOC's Network Operations Center (NOC) offers 24x7x365 customer support. For more information, visit www.enernoc.com.

---

[Click Banner To Learn More]
[Home Page] [The Automator] [About] [Subscribe ] [Contact Us]