---
QA Graphics Helps Hy-Vee Engage Consumers on Sustainable Efforts

Ankeny, Iowa – QA Graphics, an Iowa interactive design firm, continues to work with Hy-Vee, Inc., to provide interactive technology to help engage and educate consumers about the supermarket's sustainability efforts.

QA Graphics has been working with Hy-Vee, an employee-owned corporation operating 236 supermarket and drugstores in eight Midwestern states, since 2010. Hy-Vee is working to more fully engage its customers, employees and supply chain in its efforts to become more sustainable in how it builds, operates and stocks its stores.

To meet its sustainability goals, Hy-Vee has prioritized its efforts around five key areas: green building, energy and resource conservation, waste reduction and recycling, products and sourcing, and packaging and the supply chain.

So what does this mean? All new stores are designed to achieve LEED certification, the U.S. Green Building Council's nationally recognized standard for measuring building sustainability. New stores include a number of sustainable features, including concrete floors, extensive use of natural and highly efficient lighting, and on-site electric vehicle charging stations. A number of energy monitoring and reduction strategies are used to enhance building energy efficiency. Programs are also in place for the recycling of a variety of materials, including construction waste, store consumables and a food recovery program in which a large amount of edible food is donated, while inedible food is diverted from landfills. Hy-Vee is also increasing its focus on sourcing local, sustainable, and natural and organic products and recently announced its new responsible sourcing commitment (Responsible Choice) aimed at improving the sustainability of its seafood.

To keep consumers informed, Hy-Vee looked to QA Graphics to develop Hy-Vee360, a website dedicated to sustainability and healthy living (http://www.hy-vee360.com), and Sustainable Building Dashboards, which are interactive touch screen displays located at all new store locations. Hy-Vee360 provides detailed information about company-wide sustainability efforts, while the healthy living section provides information about Hy-Vee's efforts to help customers adopt more healthy lifestyles. The website also features a frequently asked questions section and a blog highlighting the latest news on both fronts.

"Hy-Vee360 was developed to more fully inform and engage those interested in our sustainability and healthy living efforts. We understand that in order to maximize the value of these efforts, we must engage our customers, employees and suppliers. Hy-Vee360 was developed with this in mind," said Michael Smith, assistant vice president of real estate and sustainability for Hy-Vee.

Customers are engaged at store level as well. Displayed at eight, soon to be 11 Midwest stores, the Sustainable Building Dashboards provide a 3D layout of a store showing where sustainable features can be found. Interactive demonstrations illustrate how daylighting, cool roofs and car charging stations function. A checklist details how each store was designed to meet LEED certification guidelines. Real-time data illustrates how much electricity is being used throughout the store and also provides energy savings comparisons.

"It's been a rewarding process to work with Hy-Vee on this long-term education program. As consumers, we are able to directly see the impact of these sustainable initiatives," said Dan McCarty, president and owner of QA Graphics. "QA Graphics has been working nationwide for more than six years now, providing creative ways to educate consumers about sustainable building initiatives, and now we've been seeing an increase in local organizations wanting to share their sustainable programs."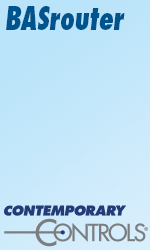 To learn more about Hy-Vee's continued sustainable initiatives, watch for new information at your local store and at http://www.hy-vee360.com. QA Graphics has provided similar educational solutions for other local organizations, including the Franklin Library, the World Food Prize Hall of Laureates, Iowa Utility Building, Grinnell Library and others.

About QA Graphics
QA Graphics is an Iowa-based creative design company specializing in interactive applications, 3D design and animation, mobile app development and other multimedia. The company is also a leader in the building automation and green building industries, providing HVAC graphic development services and energy dashboards to help organizations educate occupants about building performance and sustainability. QA Graphics ranked as the 13th fastest growing private company in Iowa, and No 3,472 nationally by the annual Inc. 500/5000 in 2013. Visit http://www.qagraphics.com to learn more.

About Hy-Vee
Hy-Vee, Inc. is an employee-owned corporation operating 236 retail stores in eight Midwestern states. With sales of more than $8 billion, Hy-Vee ranks among the top 25 supermarket chains and the top 50 private companies in the United States. For more information, visit the company's website at www.hy-vee.com.


---


[Click Banner To Learn More]
[Home Page] [The Automator] [About] [Subscribe ] [Contact Us]