---
From Berkeley Lab-EETD: Cost of Saved Energy of Utility-Sponsored Energy Efficiency Programs
Program Administrator Cost of Saved Energy for Utility Customer-Funded Energy Efficiency Programs in the United States

As more states and utilities increasingly turn to energy efficiency programs to manage demand for electricity and natural gas, it is important to understand how much saving energy costs. By examining regulatory reports on efficiency programs in 31 states, Lawrence Berkeley National Laboratory (Berkeley Lab) researchers have determined the cost of saving energy through efficiency programs funded by utility customers in the period 2009-2011.

A report published today presents those costs at the national and regional level for all sectors and the most prevalent program types.

The study was written by Megan A. Billingsley, Ian M. Hoffman, Elizabeth Stuart, Steven R. Schiller, Charles A. Goldman, and Kristina LaCommare of the Environmental Energy Technologies Division of Berkeley Lab.

Berkeley Lab researchers gathered a total of more than 4,000 program-years' worth of costs and energy savings data, as reported by 107 program administrators on 1,700 individual efficiency programs. Administrators of those programs typically use different names for their programs, and practices vary among states for reporting program cost and savings information. The researchers developed a standard approach to handling the data and classifying the programs.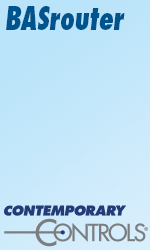 The result is the most comprehensive and detailed program database reported to date, offering a rich portrait of national and regional efficiency program investments and covering more than 60 different types of efficiency programs. In the report, calculations of the cost of saved energy (CSE) are based upon gross energy savings and the costs borne by the program administrator. Cost contributions by program participants are infrequently reported by program administrators, and thus the reported results are not the "all-in" cost, known in the industry as the total resource cost.
Read the rest: http://eetd.lbl.gov/news/article/57600/program-administrator-cost-of-s


---


[Click Banner To Learn More]
[Home Page] [The Automator] [About] [Subscribe ] [Contact Us]