---
CABA Intelligent Buildings & Digital Home Forum
Over 100 major "connected home and intelligent building" organizations and industry leaders will be attending the CABA Intelligent Buildings & Digital Home Forum in Washington, DC. What will they know that you won't after they depart Washington, DC on April 2, 2014? CABA Forum event, held at the Dupont Circle Hotel, and registration information can be found at: http://forum.caba.org.

One of the Keynote Speakers will be Kevin Stine, Manager of the Security Outreach and Integration Group in NIST's Computer Security Division. Kevin will speak on 'Improving Critical Infrastructure Cybersecurity'. On February 12, 2013, the President issued Executive Order 13636, Improving Critical Infrastructure Cybersecurity, which directed NIST to lead the development of a voluntary framework - based on existing standards, guidelines, and practices - to reduce cyber risks to critical infrastructure. NIST issued version 1.0 of the Framework on February 12, 2014. This session will discuss how organizations can use the Framework to improve their ability to manage cybersecurity risk, and provide an overview of NIST's cyber-physical systems cybersecurity program.

Glen Allmendinger, President of Harbor Research, Inc. has also been confirmed as a keynote speaker at the CABA Forum and will speak on the Internet of Things. His keynote address will outline how "invisible" machine-to-machine applications will create many new automated services within smart buildings and smart homes. Allmendinger predicts that the Internet's most profound potential lays in the integration of smart machines, people and systems - and ultimately - in its ability to connect smart sensors, devices, and ordinary products into a "digital nervous system" that will smoothly interact with individuals and evolving information systems.

CABA has been actively collaborating with the 2014 Building Energy Summit and CoR Advisors is a Silver sponsor of the CABA Forum. CABA is an endorsing organization of the CoR Advisors' 2014 Building Energy Summit (http://2014.buildingenergysummit.com/) at the Ronald Reagan Building and International Trade Center on April 1. The Summit reception is sponsored by CABA and all Forum delegates are invited and there will be a closing CABA Forum reception hosted at the Microsoft Innovation and Policy Center on April 2. Both these events will offer the opportunity to network with the 24 CABA Board of Directors (http://www.caba.org/board). There is currently one opening on the CABA Board and this will be the chance to determine if your organization should be appointed to the CABA Board. Finally, Ron Zimmer, CABA President & CEO, is on the Summit Advisory Board and CABA is making a special presentation at the Summit on their "Life Cycle Costing of Intelligent Buildings" (LCCIB) research report. Any attendee of the CABA Forum or Building Energy Summit will receive a completer PowerPoint deck and complimentary LCCIB research report!

The CABA Forum is sponsored and endorsed by these organizations: CoR Advisors, Honeywell International, Microsoft Corporation, Pella Corporation, Shift Energy, Siemens Industry, Inc., Heard on the Street, Automated Buildings.com, Multimedia over COAX Alliance (MOCA), Broadband Communities, Domotique News, GreenBiz Group, KNX Today, LonMark International, ETA International, Hidden Wires Home Automation E-Magazine, HomeToys.com, Hotel Technology Next Generation, Into Tomorrow with Dave Graveline, Navigant, HomePlug Alliance, Residential Systems/Systems Contractor News, SP&T News, BOMA Canada, USNAP, and the Z-Wave Alliance.

CABA's main event, to be held on April 2 at the Dupont Circle Hotel, will feature an exclusive Connected Homes and Intelligent Building Tracks that will share info and subject matter experts on such important topics as: big data; major new research; interoperability between competing standards and protocols; funding and financing; marketing and sales; privacy and trust; and other great sessions.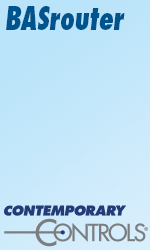 The event will also feature five (5) informative intelligent building and connected home tours, which will include:

• Akridge Building (Tour conducted by Tommy Russo, Akridge CTO) - http://forum.caba.org/2014/spring/#session_5868
• Federal Research Center - White Oak - http://forum.caba.org/2014/spring/#session_5749
• U.S. General Services Building - http://www.gsa.gov/portal/ext/html/site/hb/category/25431/actionParameter/exploreByBuilding/buildingId/817
• Sight and Sound Systems - http://forum.caba.org/2014/spring/#session_5844
• Microsoft Innovation and Policy Center – All Delegates are taken to this facility for the Closing Reception - http://forum.caba.org/2014/spring/#session_5734

The CABA Board of Directors look forward to seeing you in Washington and if you have any questions on the CABA Forum, please contact George Grimes, CABA Business Development Manager, at grimes@caba.org, or myself, Ron Zimmer at zimmer@caba.org. Also, please forward this email to others in your organization or the industry to ensure that they become aware of the 2014 Building Energy Summit and the CABA Intelligent Buildings & Digital Home Forum.

---


[Click Banner To Learn More]
[Home Page] [The Automator] [About] [Subscribe ] [Contact Us]