AHR EXPO 2004 Already Off to Strong Start
More than 1,200 Companies Have Reserved Space












Westport, CT. May 2003 - After a six year hiatus from the West Coast and an 11-year absence from Southern California, the 2004 Air-Conditioning, Heating, Refrigerating Exposition (AHR Expo") in Anaheim, January 26-28, is already generating a great deal of interest.
According to show management, more than 1,200 companies have already reserved space for the 2004 Expo, including approximately 300 co-exhibitors/cross-listings, with more companies joining daily. With nine months to go before the event, exhibit space is more than 80% sold which surpasses the 239,000 square feet of space reserved for the last show in Anaheim.
Clay Stevens, president of International Exposition Company, which produces and manages the AHR Expo, attributes some of this early interest to the fact that the industry's leading event has not been to Southern California for more than a decade. The last West Coast AHR Expo was held in San Francisco in 1998, and the last show in Anaheim was 1992.
"The West Coast represents one of the largest HVACR markets in the country," Stevens pointed out. "Because of the complete range of climates there - from desert to beach to mountains - there is great demand for all types of heating and cooling equipment. AHR Expo is the only opportunity many of these HVACR professionals will have for a few years to see such a vast array of all the latest products and technologies from leading suppliers around the world."
ASHRAE also has one of its largest membership bases in the Western states made up of several active local chapters. The Southern California chapter is planning a major membership event at Disneyland in conjunction with the show. Co-sponsored by ASHRAE and the Air-Conditioning and Refrigeration Institute (ARI), AHR Expo is held in conjunction with ASHRAE's Winter Meeting, which features in-depth sessions on HVAC&R systems and applications, deregulation of the power industry, indoor air quality, ventilation, energy efficiency of buildings, and new developments in ASHRAE standards.
With visitors from more than 100 countries regularly attending, AHR Expo draws leading HVAC&R professionals from every corner of the globe, and the Show now draws more than 20% of its attendance from abroad.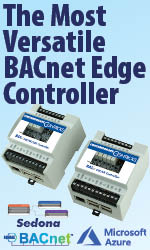 In addition to co-sponsors ASHRAE and ARI, AHR Expo includes the Heating, Refrigeration, and Air Conditioning Institute (HRAI) of Canada as an honorary sponsor, and is also endorsed by 15 industry associations, including:
AABC (Associated Air Balance Council)
ABMA (American Boiler Manufacturers Association)
ACCA (Air Conditioning Contractors of America)
AMCA (Air Movement and Control Association International Inc.)
CTI (Cooling Technology Institute, formerly Cooling Tower Institute)
GAMA (Gas Appliance Manufacturers Association)
HARDI (Heating, Airconditioning & Refrigeration Distributors International)
MCAA (Mechanical Contractors Association of America, Inc.)
MSCA (Mechanical Service Contractors Association)
NADCA (National Air Duct Cleaners Association)
NAFA (National Air Filtration Association)
NEBB (National Environmental Balancing Bureau)
RPA (Radiant Panel Association) RETA (Refrigerating Engineers & Technicians Association)
RSES (Refrigeration Service Engineers Society)
For information on attending or exhibiting at future AHR Expos visit the AHR Expo website at www.ahrexpo.com
---


[Click Banner To Learn More]
[Home Page] [The Automator] [About] [Subscribe ] [Contact Us]