Johnson Controls Launches New Building Controls Technology
Company is First in Industry with Web Services-based Platform
Technology will revolutionize the way enterprises manage their facilities












MILWAUKEE – Johnson Controls, Inc., the global leader in facility management and control, is introducing the first Web services-based facility management platform in the industry. The Metasys® building management system incorporates Microsoft's .NET-connected software, providing unmatched operational efficiencies and cost savings to owners of nonresidential buildings. This technology will allow businesses and other organizations to easily interconnect and manage a wide range of facility systems.
In the past, corporations, schools, hospitals and government facilities were limited in how they could operate and optimize their facilities. Power, heating, air conditioning, lighting, fire and security systems came in proprietary packages, which restricted how and from where they could be controlled. It also limited how data from those systems could be accessed and transformed into meaningful information.
The Johnson Controls Web services-based Metasys technology uses Microsoft .NET-connected software not only to integrate and simplify the operation of these systems, but for the first time to link them to the management information systems integral to every enterprise. This allows enterprise-wide connectivity, monitoring, data acquisition and reporting of vital operational information. As a result, businesses and other organizations can establish healthier, more productive and safer environments – at less cost and effort.
Previously such integration, when possible, could only be achieved with hours of computer programming to create customized connections for every individual application.
For example, the Metasys technology can automatically link with a school's calendar database to turn on and then turn off the lights and heat in a school building that is being used for a weekend event, eliminating the need for duplicate entries, processes and operators. No special computer code must be written to effect the connection. And the school district's facility director can monitor and command the building's operation from any browser, if an unscheduled event is to take place.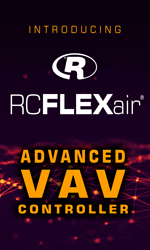 Johnson Controls is the market leader in building controls technology, with more than 15,000 customers worldwide that use its flagship Metasys® building management system. This Web services-based version of the Metasys system advances the ease of use and versatility that were features of the original system, introduced in 1990. Customers with existing Metasys systems will be able to integrate the new technology into their systems. This Metasys system can be operated from a desktop or laptop computer, or any remote browser-supported device. Conventional building management systems require a dedicated, proprietary workstation.
Among the cost savings and operational benefits of the Metasys system:
Reduced expenses: The Metasys system eliminates the need for proprietary workstations and software, which can result in significant savings on installation costs. For example, giving multiple users access to the system can be provided at much less than it would cost to provide the same access to a conventional building automation system.

Distributed access: The Web services-based Metasys system provides access to real-time information anytime, anywhere through desktops, laptops, Personal Digital Assistants (PDAs) or home PCs. This operational flexibility can improve employee productivity and reduce an enterprise's operating costs.

Meaningful data: The Metasys system transforms data into useful information that is easily accessible to any interested manager, not just facilities staff. For example, in a critical care environment, a clinical manager can use the Metasys system to access a real-time, single screen snapshot of the status of isolation rooms – including a patient's name, diagnosis, when he/she was admitted to the room, who occupied that room previously and that person's diagnosis, the room's temperature, humidity and status of the isolation air-handling system. Previously, such information only was available by logging into different systems, from different workstations.
These benefits are possible because standard Web services technology is built into the core of the Metasys system. Web services allow two or more computer applications – say a conference room scheduling system, employee database and building security system – to share information and work cooperatively over the Internet. Web services are the tools that are finally enabling the connectivity between enterprises and applications envisioned when the Internet became widely accessible in the early '90s.
Johnson Controls, Inc., is a global market leader in automotive systems and facility management and control. In the automotive market, it is a major supplier of integrated seating and interior systems, and batteries. For non-residential facilities, Johnson Controls provides control systems and services including comfort, energy and security management. Johnson Controls (NYSE: JCI), founded in 1885, has headquarters in Milwaukee, Wisconsin. Its sales for 2002 totaled $20.1 billion. For more information on Johnson Controls, Inc., visit the company's web site at www.johnsoncontrols.com
---


[Click Banner To Learn More]
[Home Page] [The Automator] [About] [Subscribe ] [Contact Us]