NEWS BRIEFS - Updated May 15th
---
New SimplexGrinnell Technology Provides Affordable Fire Alarm System Upgrade Opportunities for Thousands of AUTOCALL* Customers
Interface Allows a Simple Swap of Control Panels to Migrate Older AUTOCALL Systems to Industry-Leading Simplex* 4100U Fire Alarm Platform
HOUSTON, Texas and WESTMINSTER, Massachusetts - SimplexGrinnell, North America's leading integrated fire and life-safety systems provider, announced the release of a new product migration technology that enables customers whose buildings are protected with AUTOCALL fire alarm systems to easily and cost-effectively upgrade to the advanced SIMPLEX 4100U platform.
---












CABA's XML and Web Services for Building Controls Committee to meet in Chicago!
CABA's Standards Committee recently established the XML and Web Services for Building Controls Committee. Chaired by Paul Ehrlich, Business Development, Trane GCC, the Committee had its first meeting in Dallas, April 23, during BuilConn 2003. There were 44 participants during this inaugural meeting. The second meeting will be held in Chicago during Realcomm. To receive complimentary registration to this important meeting please register with the CABA office at: 888.798.CABA (2222).
---
INTAMAC Internet Monitoring System Adopted by BT
A Northampton based technology company has secured a contract estimated to be worth £3.5M to provide their Internet based monitoring services to BT. Intamac Systems Limited has developed a unique platform that allows customers to remotely monitor and control a range of products in their home, using the Internet or a mobile telephone.
BT Home Monitoring offers customers a quality DIY wireless security system, complete with an Internet based monitoring service. The system provides wider protection to homeowners, who receive alerts via text message, landline telephone and email in the event of fire and power failure, as well as security. BT is the first company to offer a professional quality system suitable for the DIY market complete with a revolutionary new monitoring package.
---
Open Automation Solutions: FREE Linux IPm Application Development Kit Now Available
In the true spirit of open systems, SIXNET's Linux IPm(tm) Application Development Kit software is now available as a free download. SIXNET's "IPm" line combines advanced industrial hardware with embedded Linux firmware. With the free Linux IPm Application Development Kit, users can now write applications to run in SIXNET's LINUX IPm controllers and remote terminal units (RTUs). The IPm applications can be developed in either Red Hat Linux (7.0 or higher) or Microsoft Windows running on an i386 platform. For more information, or to download the free IPm Application Development Kit, go to: http://www.sixnetio.com/html_files/oems/ipm_iadk.htm
---
ASHRAE Journal: Improving Classroom Comfort With Standard 62
ATLANTA - The "formula" for controlling humidity and indoor air quality in school facilities is simple. Combining the proper ratio of outdoor air ventilation + the correct levels of space humidity = a comfortable classroom environment that can contribute to learning. With a U.S. government study showing 20 percent of schools suffer from poor indoor air quality (IAQ) and 36 percent considered to have "less than adequate" HVAC systems, adherence to such a formula is needed, according to John Fischer. "School facilities, managers and their staff need to understand the importance of IAQ, humidity control, and the operation and the energy savings potential of their HVAC systems so that routine maintenance and proper system design and operation are given the appropriate priority," he said. Fischer, a technology consultant with SEMCO Inc. of Columbia, Mo., and co-author Charlene Bayer Ph.D., a researcher with Georgia Tech Research Institute in Atlanta, examine the need for humidity control in schools in the May issue of ASHRAE Journal, published by the American Society of Heating, Refrigerating and Air-Conditioning Engineers (ASHRAE). The issue contains articles featuring technologies and practices to improve the learning environment.
---
Performance Contracting 2003 Online Seminar
Presented with interactive live audio and video by instructor Dr. Shirley Hansen. A full 8 hours of instruction presented in four 2-hour online sessions (earns 0.8 CEU / 8 PDH) New Session Begins June 2
You can participate in the seminar from your office, home, or anywhere you have access to the internet and a phone. You'll have opportunities to interact with your instructor and colleagues in real time during the four live teleconferencing sessions. The state-of-the-art teleconferencing technology used to present this program allows you to ask live questions and get immediate live answers.
For information on all of AEE's realtime distance learning seminars, be sure to visit www.aeecenter.org/realtime
---
The Watt Stopper, Marriott and Berkeley Lab Develop Sensor to Reduce Energy Costs in Hotels
Santa Clara, CA - May 2003 - The Watt Stopper, Inc. announced that it has collaborated with Lawrence Berkeley National Laboratory (LBL) and Marriott Hotels in the Western Region to develop an energy-saving occupancy sensor for hotel guest bathrooms.
The decision to develop the WN-100 occupancy sensor for Marriott was based on results of a recent study conducted by LBL. The study, headed by Dr. Michael Siminovitch of LBL, detailed the lighting usage and energy consumption patterns in typical hotel guestrooms. A key finding was that one of the largest energy-saving opportunities could be accomplished by eliminating unnecessary, extended operation of the bathroom lighting fixtures.
The Watt Stopper created the WN-100 occupancy sensor which replaces the standard wall switch in guest bathrooms to help Marriott save on energy costs. The WN-100 uses passive infrared (PIR) technology to detect occupancy and light-emitting diode (LED) technology to provide a nightlight for hotel guests. As a result, when a guest bathroom is vacant for a pre-defined time period, the WN-100 automatically turns off the lights and simultaneously turns on a nightlight. The illumination provided by the LED nightlight serves as a comfort and convenience to guests who typically leave bathroom lights on throughout the night. The WN-100 also incorporates a simple override for guests who do not want to use the nightlight feature.
---
Teletrol Systems Recognizes Outstanding Customer Achievements
Teletrol Awards of Excellence 2003 Presented to Systems Integrators Worldwide Manchester, New Hampshire – Teletrol Systems Inc., an industry leader in building automation technology, announced the winners of the annual Teletrol customer recognition awards, presented this year to 9 companies whose implementations of Teletrol products and services meet the highest standards for progress and business impact. The Teletrol Systems Customer Awards of Excellence were introduced in 2000 to recognize and reward advancement and successful growth of Teletrol Authorized Systems Integrators worldwide. The awards include the Teletrol Sales and Partnership Awards and the Teletrol Systems Integrator of the Year Award.
The Teletrol Sales and Partnership Awards are presented to the Systems Integrators who contributed the most to Teletrol's growth and good reputation in the year 2002. Recipients of this award are: Control Engineering Corp., Chicago, IL; Speer Industries; Columbus, OH; Professional Cooling Service, Orange Park, FL; Digital Air Control, Houston, TX; MR Engineering Company; Seoul, Korea; and Robert Koenig GmbH., Düesseldorf, Germany.
Teletrol's highest honor, the Systems Integrator of the Year 2002, is awarded to the Systems Integrator with the highest overall sales volume. This year's honor goes to Control Engineering Corp. of Chicago, IL, for the second year in a row.
---
ProSyst News
ProSyst´s OSGi products go to Korea - OEM and Sales Cooperation Agreement signed with DST International
Seoul´s DSTi uses ProSyst technology in OEM for their ZEUSIA home server product line and markets ProSyst products in Asia
Cologne/Seoul - ProSyst Software AG and the Korean company Data Storage Technology International (DSTI) have signed a cooperation agreement.
---
Lighting Control Best Practice Guide for Office Buildings
Santa Clara, CA - The Watt Stopper, Inc. has introduced the Lighting Control Best Practice Guide for Office Buildings. The 60-page publication offers application-specific design, specification, and installation guidance for lighting controls in commercial office buildings. Created for lighting control design professionals, the Best Practice Guide identifies control solutions that incorporate a range of lighting control products while meeting common design goals such as energy savings and energy code compliance.
The guide is the second in The Watt Stopper's Best Practice Program for lighting control. The Lighting Control Best Practice Guide for Schools was published in June 2002.
---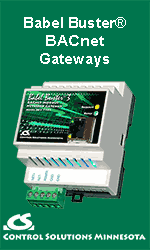 Power Measurement Celebrates 20 Years of Energy Management Innovation
VICTORIA, BC - This month, Power Measurement celebrates the 20th anniversary of its incorporation. Based in Victoria, British Columbia, Power Measurement is a leading provider of enterprise energy management ("EEM") systems, with more than 300 employees worldwide, and representation in over 90 countries. Since 1983, the company's ION(R) software and intelligent metering and control products have helped energy suppliers and large industrial and commercial consumers reduce energy costs and maximize uptime. Power Measurement customers include Oncor, Stanford University, Oracle Corporation, Lexis Nexis, and NASA.
To help celebrate its 20th anniversary, the company has launched an enhanced web site, with new resources to provide energy-management answers and solutions. The web site includes industry briefs on specific EEM applications, customer case studies, and an industry resource portal.
---
ASHRAE Provides Guidance on Damper Selection
ATLANTA - Control damper selection and sizing are a critical first step in the design of control systems. But many designers select economizer outdoor air, return air, and relief/exhaust air damper sizes and damper action based on rules of thumb that are not valid or valid only for certain applications, according to Steven Taylor, P.E. "This improper selection and sizing may cause improper temperature, flow, and pressure control and other operational difficulties," Taylor, chair of a committee that developed a new ASHRAE guideline on damper selection, said. ASHRAE Guideline 16-2003, Selecting Outdoor, Return, and Relief Dampers for Air-Side Economizer Systems, provides techniques for properly selecting dampers for the most common economizer relief system applications (return fans, relief fans and non-powered relief) and minimum outdoor air control strategies.
The guide addresses the application and sizing of outdoor, return and relief dampers used to control outdoor air intake for economizer cooling, minimum ventilation outdoor airflow for indoor air quality and building pressure.
For more information visit the ASHRAE.org Bookstore at www.ashrae.org
---
Ethernet Enabled Devices to Profoundly Impact Architecture of Manufacturing Systems
Dedham, Massachusetts: The aggregate market volume for industrial Ethernet devices has grown at over a 50 percent annual rate during the last two years in spite of a difficult worldwide market for automation equipment. From this point forward, the growth of Ethernet at the device level will likely be accelerated both by increasing user acceptance and by further penetration of Ethernet as the preferred device interface chosen by suppliers. The worldwide market for industrial Ethernet devices is expected to grow at a Compounded Annual Growth Rate of 84.1% over the next five years. The market was 286.8 thousand nodes in 2002 and is forecasted to be over 6.06 million nodes in 2007, according to an ARC Advisory Group study.
---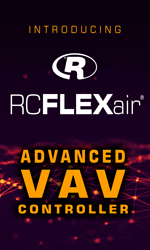 Honeywell Receives $8M in New Installation Contracts at Dallas/FortWorth Airport
Honeywell fire and life safety solutions to support new international terminal
MINNEAPOLIS - Honeywell (NYSE: HON) announced that its Automation and Control Solutions Service business unit has received $8M in new contracts for supplying and installing its advanced fire detection and life safety systems at the Dallas/Fort Worth International Airport (DFW). These contracts build on current Honeywell contracts at DFW. The new contracts support the airport's five-year, $2.6B expansion, which includes a new International Terminal D, a 299-room Grand Hyatt Hotel and SkyLink(tm), the new automated people mover system.
For more information about Honeywell, visit www.honeywell.com
---
Tolt becomes FieldCentrix's First Certified Multi-Vendor Hardware Provider
FieldCentrix and Tolt Technologies, an expert in extending the corporate enterprise to the mobile worker, are partnering to provide customers with dedicated mobile hardware consulting services. With the announcement, Tolt becomes FieldCentrix's first certified multi-vendor hardware provider with full service offerings.
Tolt will resell and configure the mobile device component of the FieldCentrix Enterprise service management solution, including PDAs, handheld PCs and laptops. They will also provide post-sales hardware support and maintenance, and assist in recommending and testing new mobile devices for the FieldCentrix software platform. This will ensure FieldCentrix customers are equipped with the right tools for the job, and remain productive in the field.
---
VTT Electronics selects ProSyst´s mBedded Server for its Virtual Home Environment Project
PVTT works on smart card based user authentication in gateways
Cologne, - ProSyst Software AG, a leading technology provider for the Internet-based control and networking of electronic devices, and VTT Electronics cooperate in the VHE-middleware Project. VTT is an impartial expert organisation headquartered in Finland that carries out technical and techno-economic research and development work. The VHE project aims to define middleware software technologies that are used in the application server and in end-user terminals for establishing virtual home environments.
---
Robert F. Kennedy, Jr. Tentatively Scheduled to Speak at CABA's Energy Management Summit for Intelligent Buildings
Robert F. Kennedy, Jr. has indicated his willingness to speak as a luncheon keynote at the Summit. He is interested in speaking on energy management and environmental issues, which are two very important issues to him. His full bio can be accessed at: www.kepplerassociates.com/speakers/kennedyrobert.asp.
However, CABA will need to find a sponsor(s) to cover his speaking fee and expenses. The sponsor(s) will have an opportunity to introduce or thank Mr. Kennedy as well as join him for lunch. In addition, the sponsorship will be in the Platinum category. For more details on attending as a delegate or other sponsorship opportunities please review this information at: http://www.caba.org/energy_summit. Please contact David Dern, CABA's Marketing Director, by email at: dern@caba.org or Ron Zimmer, CABA's President & CEO, by email at: zimmer@caba.org.
---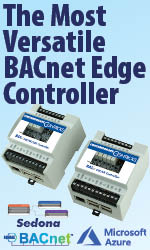 California ISO Approves Power Measurement ION 8300 Revenue Meter
VICTORIA, BC - Power Measurement, a leading provider of enterprise energy management systems, announced that its ION 8300(TM) intelligent energy meter is now certified by the California Independent System Operator (CAISO). This standing certifies that the ION 8300 (v232) power and energy meter is compliant with CAISO standard MTR10-99, and is therefore approved for use in California ISO metering applications. The revenue-accurate ION 8300 is the third Power Measurement meter to achieve CAISO approval, alongside the company's ION 8400 and ION 8500 revenue meters.
---
Varidigm Releases New Products in VSM-CP Family
MINNEAPOLIS, MN - Varidigm announced release of the VSM-CP2 and VSM-CP3 variable speed motor controllers. Both variable speed motor controllers can be used in a variety of air moving applications including fan coil units, VAV fan terminal boxes, and fan filter units. The VSM-CP2 controller can be used with basically standard PSC motors from 1/20 to 3/4 HP. The VSM-CP3 controller is designed for use with Varidigm approved PSC motors. The Varidigm approved motors use a licensed series - parallel winding technique. Both controllers are available for 120V, 240V, and 277V, 60 Hz motors.
---
Precidia Technologies joins Mitel Networks Third-Party Provider Network
Mitel Networks channels now have access to Ether232 to solve common PBX communications challenges
Ottawa - Precidia Technologies Inc., a leader in the design and manufacture of IP enabling technologies, announced that it has been accepted into the MiSolutions Network (MiSN), Mitel Networks third party provider program. Precidia provides Mitel Networks distributors and resellers with a solution to connect serial Mitel Networks PBX equipment to IP networks, and adds significant new functionality to existing PBX systems.
---
RSA Security and SCM Microsystems Team to Offer Customers a Complete Smart Badging Solution
RSA Smart Badging Solution combines physical access control, single sign-on, password learning and digital signature on one smart card
SAN FRANCISCO - The RSA Smart Badging Solution can combine proximity-based physical access protection with strong network authentication on a single platform. RSA Security incorporated smart cards to provide a highly tamper-resistant authentication mechanism and to consolidate multiple applications — user authentication, digital credential storage, building access and corporate ID badging — onto one device. The SCM readers provide the connections necessary to add the smart card-based security to PCs, workstations, servers and VPNs using serial, USB or PCMCIA interfaces. The RSA Smart Badging Solution including the SCM readers is available immediately.
---


[Click Banner To Learn More]
[Home Page] [The Automator] [About] [Subscribe ] [Contact Us]