---
Echelon and LonMark International to Host World's Largest LonWorks Device Networking Event in Asia
The LonWorld 2004 Exhibition to Take Place on October 20-21, 2004 in Shanghai, China












SAN JOSE, CALIFORNIA – Echelon Corporation (NASDAQ:ELON) and LonMark® International announced an agreement to jointly organize the 2004 LonWorld® Exhibition and Conference in Shanghai, China on October 20-21, 2004 at the Shanghai Marriott Hotel Hongqiao. Asia represents an enormous market opportunity for members of the LonWorks® community as massive infrastructure and building investments are taking place across the continent. Shanghai was selected as the host city for LonWorld 2004 because its growing economy, construction boom, and commitment to advanced residential communities is representative of the entire Asian market. Echelon is partnering with LonMark International, a global trade organization dedicated to fostering the development, installation, and adoption of open interoperable solutions using LonWorks® based products and services. Building on the successful two-day conference and exhibition format, the LonWorld event will include an international trade mission to help companies involved in manufacturing, designing, distributing, installing and using LonWorks based products and services gain access to the thriving Asian marketplace. More information can be found at http://www.lonworldexpo.com.
The LonWorld 2004 event, open to all members of the LonWorks community and other interested companies and individuals, will be comprised of two parts: an Exhibition featuring company exhibits and a LonWorks Conference featuring educational, technical, and business sessions. This year's event will also feature sessions, meetings, and symposia in cooperation with key construction and trade ministries and organizations. Trade representatives from European, North American and other Asian countries will participate in the Conference to help facilitate business within the Asian market.
The LonWorks platform is an open standard that enables everyday devices such as appliances, elevators, lights, thermostats, air conditioners, electric meters, water heaters, and security systems to be made "smart" and to communicate with each other and across the Internet to improve the way we work and live. A LonWorks based product designed to the LonMark Interoperability Guidelines that has been tested and certified by LonMark International earns the right to bear the LonMark logo. This logo signifies that the product can be easily integrated with other LonMark certified products into a single network without resorting to customized or product specific software tools.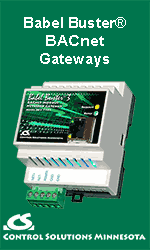 The LonWorld event is the world's leading annual forum for the LonWorks industry, allowing hardware and software manufacturers, specifiers, integrators, value added resellers, consulting and design engineers, distributors, facility managers, energy managers and executives, and buyers of "smart" products to see and learn firsthand about new products, applications, and technological advances in networking everyday devices. For registration and exhibition information, visit http://www.lonworldexpo.com.
About LonMark International Celebrating its tenth anniversary as an association, LonMark International is recognized worldwide as the leading developer and proponent of open systems for use in building, industrial, transportation and residential/utility automation. LonMark membership is extended to any person, firm, or corporation engaged in the development, distribution, or marketing of open, multi-vendor control systems utilizing ANSI/EIA/CEA 709.1 and related standards. More information on LonMark International can be found at http://www.lonmark.org
About Echelon Corporation
Echelon Corporation is the creator of the LonWorks platform, the world's most widely used standard for connecting everyday devices such as appliances, thermostats, air conditioners, electric meters, and lighting systems to each other and to the Internet. Echelon's hardware and software products enable manufacturers and integrators to create smart devices and systems that lower cost, increase convenience, improve service, and enhance productivity, quality, and safety. Thousands of companies have developed and installed LonWorks products and nearly 40 million LonWorks enabled processors have been shipped for use in homes, buildings, factories, trains, and other systems worldwide.
More information regarding Echelon can be found at http://www.echelon.com.
---

[Click Banner To Learn More]
[Home Page] [The Automator] [About] [Subscribe ] [Contact Us]