---
News Briefs - Updated May 20, 2004
Cyberport
Cyberport is a symbol of Hong Kong's unwavering determination to develop as a leading Information Technology (IT) and digital city in the region. At an estimated cost of US$2 billion (HK$15.8 billion), this landmark project aims to create a creative and interactive environment that will be home to a strategic cluster of more than 100 IT companies and over 10,000 IT professionals. The Cyberport project is being developed on a 24-hectare site at Telegraph Bay in the southern district of Hong Kong Island. It comprises two portions: the Cyberport portion and the residential portion.
For further information visit http://www.cyberport.com.hk/article/cp_info_en/cpa_00002_en.html
---
Engineering Green Buildings Conference July 20-23, 2004
HPAC Engineering will produce and manage Engineering Green Buildings, the first-ever national conference on green buildings for engineers, July 20-23, 2004, in Cleveland. Engineers, architects, and building scientists with green-buildings experience will provide intensive training sessions on energy efficiency, IAQ, water conservation, LEED certification, right-sizing air and hydronic systems, and design and specification of building automation, HVAC-control, and metering/submetering systems. Case studies and vertical-market design sessions include schools, campuses, labs, office buildings, multi-family residential buildings, and institutional buildings.
For more information and to register on-line, visit www.hpac.com
---












GreenSense Program Provides Resources for Attaining Sustainability Through Lighting Controls
Santa Clara, CA - GreenSense, The Watt Stopper's new sustainability program, offers a wide range of resources for professionals looking to enhance green design practices through the use of lighting controls. Resources offered through GreenSense include a web site, www.wattstopper.com/greensense.html, that features downloadable sustainability and LEED focused technical publications, design practice examples, sustainability success stories, and links to organizations that promote green design. In addition, publications including Lighting Control Best Practice Guides for Offices and Schools provide strategies that maximize energy efficiency performance for LEED projects and other sustainable building practice initiatives. Moreover, The Watt Stopper is hosting an education series with sessions throughout the U.S. and Canada. Topics include energy codes, LEED, and daylighting controls. Specific sessions qualify for AIA/CES Learning Units (LU) and LCQLP Lighting Education Units (LEU).
---
Interoperable humidifier control
The industry's most advanced controller just got better. DRISTEEM's Vapor-logic3 is now interoperable with any network designed to communicate with building automation systems using LonTalk protocol. This standardized method of communication allows DRISTEEM humidifiers to be easily installed and to interoperate more effectively. Vapor-logic3 now uses Standard Network Variable Types to set or change various inputs such as relative humidity in the space or duct, and more. Building management systems will also be able to monitor output variables such as room and duct RH readings, steam output and service information. As a result , customers will appreciate greater flexibility and convenience.
---
80% of Space Reserved
Westport, CT - With some eight months still remaining before AHR Expo" 2005 in Orlando, February 7-9, the show is already on pace to become one of the largest events in the 75-year history of the exposition. According to show management, 1,400 companies have already reserved 321,000 net square feet of exhibit space. These early numbers indicate it should become the fourth largest event of all time and bigger than last year's record breaking West Coast show in Anaheim. The 2004 Anaheim show finished with 324,590 square feet of exhibit space, but as of May 1, 2003, it had only 239,000 square feet as compared to 321,000 square feet for Orlando at the same time this year. The 2005 Orlando show currently has more than 80 percent of the available exhibit space reserved.
---
Wireless in Buildings: A Study Tracking the Use of Wireless Sensor Solutions by Building Automation Systems Integrators and Adopters
This white paper is based on research done with 180 system integrators and adopters in the building industry. The focus is on likelihood to adopt wireless alternatives to existing wired infrastructure. The white paper contains research, market sizing, and strategic recommendations for vendors, adopters, and system integrators in the BAS industry.
http://www.thefpgroup.com/Content.htm
---
DDC-Online lists Reliable Controls
Victoria, BC - The wait is over for Reliable Controls. DDC-Online, an unbiased information source for Direct Digital Controls (DDC), has updated its catalogue with the Reliable Controls MACH-System. The listing provides building automation specialists a source for comparing manufacture specific data on DDC systems. "It has been a long road but we have finally made it!" exclaims Kent Gorrie, Senior Web Developer at Reliable Controls. Reliable Controls is committed to quality technology, excellent technical support and innovative products.
DDC-Online - www.ddc-online.org
About Reliable Controls Corporation - http://www.reliablecontrols.com
---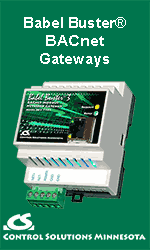 Visimation Unveils Microsoft Visio Shapes for HVAC Building Automation Drawings
SEATTLE, WA – Visimation Inc. (www.visimation.com) has released a large collection of Visio Shapes designed explicitly for HVAC building automation drawings. Incorporating over 800 Visio shapes in 15 stencils, this collection is a key part of Visimation's ShapeSuite for Manufacturing and Industry. The building automation collection includes schematic, monochrome and color shapes for enhancing both proposal and "as-built" drawings. These shapes will be useful to both consultants and system integrators involved in HVAC building automation design and implementation.
---
International Frequency Sensor Asssociation (IFSA) Newletter
This monthly e-newsletter, written by the editors of Sensors & Transducers Magazine (ISSN 1726- 5479), delivers the product and research news you asked for, and updates you on happenings in the sensor science and industry. Who should read this Newsletter ? All who are interested in the newest information and trends in sensors, transducers, MEMS and sensor instrumentation, including DAQ.
---
TAC Implements Performance Contract for Connally School District
DALLAS – TAC, a world leader in Open Systems for Building IT®, energy solutions and security systems, is implementing an $800,000 performance contract for the Connally Independent School District in Waco, Texas. TAC will design and construct energy conservation-related projects at eight school facilities. The project will be funded through the resulting energy savings and utility company rebates. Projects covered in the Connally performance contract include replacement of rooftop air conditioning units, implementing a district-wide water conservation project, expanding the existing energy management system and performing an extensive lighting retrofit in all of the district's buildings. In fact, the lighting and mechanical improvements qualified the district to receive approximately $50,000 in rebate money from the local utility company.
---
Harbor Research - the first M2M Expo and Conference
Harbor Research notes from the first M2M Expo and Conference provides commentary on the state of the industry as well as comparisons to past technological revolutions (e.g. personal computer). Click on the following link:
http://harborresearch.com/currents/issues/20040422/currents_20040422.html
---
Understand electric power, spark spreads, futures, options, risk management, energy derivatives, natural gas hedging, gas-to-electricity pricing and electric generation economics.
For our May Philadelphia classroom seminars, please visit http://www.pgsenergy.com/philadelphia.html
For early June's live phone and web seminars, visit http://www.pgsenergy.com/online/
---
Encorp and Envenergy Join Forces
Encorp, a leader in the distributed energy market, has completed a transaction with Envenergy and closed on $7.11 million in new funding. In the transaction, Encorp and Envenergy formed a new holding company, and each firm merged with wholly-owned subsidiaries of the holding company. Upon completion of the transaction, the new holding company, renamed Encorp, Inc., simultaneously closed on $7.11 million in new funding. Encorp develops and markets services and products for the communication, control and networking of distributed energy. Envenergy develops and markets remote monitoring, control and gateway services and products for building-automation systems.
---
ABB introduces BACnet as a loadable option on new variable-frequency drive for HVAC, ACH550 series
NEW BERLIN, Wis.- True open protocol has arrived for drives/motor control users in the HVAC industry, according to ABB, Low-Voltage Drives. BACnet is available as a loadable option in the company's all-new drive for HVAC, ACH550 DriveIT Low Voltage AC Drive series. The new series, first introduced at the AHR Show in January, features a control panel modeled after a cell-phone design, a 1-500 Hp AC drives series that is extremely intuitive and simple to set up. Formal release of the BACnet option is slated for June.
---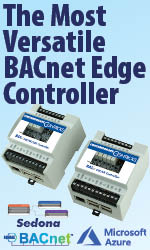 Power Technology sector in British Columbia Revenue's expected to reach 1 Billion by 2005.
Vancouver, BC – The BC Power Technology Industry Survey involving 65 CEO's and senior executives of BC based power technology companies conducted by KPMG LLP and the Canadian Institute for Market intelligence (CIMI) found that the approximate total revenue of the power technology industry is expected to grow from $620 million in 2002 to $1 billion in 2005. Companies involved in the survey were from various areas of the power technology industry including, manufacturers and institutions researching and developing new technologies that create, store or manage power.
---
New Lighting Controls Offer Reliable Bi-level Switching of Outdoor HID Fixtures
SANTA CLARA, CA - The Watt Stopper's new lighting controls work seamlessly together to switch outdoor HID fixtures between high and low levels based on occupancy. The EW Low Voltage Outdoor Motion Sensor uses passive infrared technology to detect occupancy. During times of vacancy, the sensor signals the DM-105-WP Outdoor Bi-level HID Controller to switch lights to a lower, energy saving level. When occupants return, lights immediately return to high. The DM's bi-level switching capability eliminates the long restrike time (up to ten minutes) associated with ON/OFF control of HID lighting.
---
GeoPraxis' Green Building Studio Raises the Bar Providing True Interoperability with Leading Building Information Modeling and 3D-CAD Tools
Chicago, Ill. – GeoPraxis, an architectural, engineering and construction software company, announced the release of Green Building Studio web service, enabling early stage building design teams to integrate whole building energy analysis into their architectural practice. Green Building Studio (GBS) provides early stage energy analysis using DOE-2 and EnergyPlus while identifying appropriate product information to building design teams. Users of Autodesk, Graphisoft, and Bentley 3D-CAD and building information modeling (BIM) tools can use the Green Building Studio at no charge. GBS can be used to share data with your engineers using other complex engineering analysis and sales tools, opening the doors to design teams working to qualify their early stage building designs for LEED programs, as well as local codes and utility efficiency programs.
---
HomeToys Inc. Benefits from Renewed Confidence in Internet Advertising
A renewed confidence in the effectiveness of online advertising has spurred Hometoys Inc. to a Quarter One Revenue Growth of 26%
Hometoys Inc., the leading Home Technology resource on the Internet since 1995, reports first quarter revenue growth of 26 percent. This along with an Average Annual Visitor growth of 35 percent since 1999 bodes well for the future of this advertising dependent website and the Home Technology industry. Recent News of the doubling of Yahoo's first quarter profits has the industry buzzing about the return of Internet advertising.
---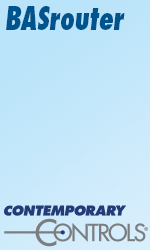 Power Measurement Receives "Virtually Unprecedented" Third Frost & Sullivan Award
VICTORIA, BC Frost & Sullivan has awarded Power Measurement - a global provider of enterprise energy management systems - the 2004 Frost & Sullivan Award for Product Innovation. Frost & Sullivan's market research identifies companies in the North American electrical utility meter market that achieve significant milestones in terms of technology innovation, product innovation, and new product development. The award - Power Measurement's third from Frost & Sullivan - identifies Power Measurement's line of ION® energy-management software and metering products as key elements in helping utilities and large electricity consumers control the cost, quality and reliability of their power. According to Roberta Gamble, Energy Markets Industry Manager, Frost & Sullivan, the 2004 award honors Power Measurement for its initiative and success toward product innovation in the North American electrical utility meter market.
---
Modbus Protocol transferred to Modbus-IDA
North Grafton, MA -- In a dramatic move signaling its dedication to the openness of the Modbus protocol, Schneider Electric has transferred its copyright in the protocol to Modbus-IDA, a nonprofit organization formed in 2002 to advance industrial communications. Modbus was originally developed by Modicon, which later became part of Schneider Automation, in 1979 and is now the most popular industrial protocol in the world.
---
Cyberport
Cyberport is a symbol of Hong Kong's unwavering determination to develop as a leading Information Technology (IT) and digital city in the region. At an estimated cost of US$2 billion (HK$15.8 billion), this landmark project aims to create a creative and interactive environment that will be home to a strategic cluster of more than 100 IT companies and over 10,000 IT professionals. The Cyberport project is being developed on a 24-hectare site at Telegraph Bay in the southern district of Hong Kong Island. It comprises two portions: the Cyberport portion and the residential portion.
See http://www.cyberport.com.hk/article/cp_info_en/cpa_00002_en.html for more information.
---


[Click Banner To Learn More]
[Home Page] [The Automator] [About] [Subscribe ] [Contact Us]