---
Tendril Unveils New Wireless Building Automation Product at the 2006 Niagara Summit
The Tendril Bridge for Building Automation Powered by Tridium's NiagaraAX(R) Framework Seamlessly Integrates ZigBee(TM) Wireless Devices With Existing Building Automation Systems











DENVER, May 1 /PRNewswire/ -- Tendril (http://www.tendrilinc.com), the leader in system software for deploying wireless sensor and control networks, announced today the release of version 1.0 of its new product, the Tendril Bridge for Building Automation. The Tendril Bridge for Building Automation is the market's first multi-vendor wireless integration software driver developed using Tridium's NiagaraAX Framework. With minimal software changes required, any building automation systems using the NiagaraAX platform can now control, supervise, alarm, schedule and manage ZigBee and other proprietary low-power wireless networks using this Tendril solution.
Tendril is unveiling the Tendril Bridge for Building Automation for the first time at the Niagara Summit user conference on May 1, 2006, where Tendril will demonstrate how the product achieves seamless integration and operation of wireless temperature and control nodes with an Echelon Lon-based VAV controller manufactured by Invensys Building Automation Systems. The demonstration illustrates both local and remote management of these wireless nodes based on the ZigBee mesh networking protocol.
"Wireless networks are rapidly being deployed in the Building Automation, Industrial and M2M markets," said John Petze, President of Tridium, Inc. "The Tendril Bridge for Building Automation allows the Niagara Community to easily integrate these wireless devices with their existing controls systems."
"The Tendril Bridge for Building Automation is an industry first. Using this product, Building Automation solution providers can now deploy wireless sensor and control networks from multiple low-power wireless vendors and seamlessly integrate those networks through the Niagara framework," said Tim Enwall, CEO of Tendril. "This Tendril product successfully bridges the gap between new wireless sensor network technologies and existing control systems, allowing for dramatically faster, easier deployments of this wireless technology in the building automation field."
Tendril will begin shipping the Tendril Bridge for Building Automation in Q2 2006. Pricing for the product will be announced at time of shipping.
For product specifications and additional information about this product, contact Tendril sales@tendrilinc.com.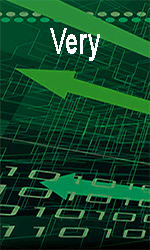 About Tendril
Tendril is at the forefront of the "Internet of Things" -- the next big stage of computing -- which allows organizations to interact with the physical world in areas where computing has previously been cost-prohibitive. To achieve its vision, Tendril is leading the expansion of the Wireless Sensor and Control Networks category by developing the Tendril Service Broker. This groundbreaking technology includes the first system software product of its kind to sit on top of a variety of wireless sensor networks and offer a programming interface to instantiate, manipulate and orchestrate previously non-computerized activities related to buildings, factories, cities, crops, homes and other objects in the physical world. For more information about Tendril, visit http://www.tendrilinc.com.
About Tridium, Inc.
Tridium, a global software and technology company, is the inventor of the Niagara Framework(R), a software framework that integrates diverse systems and devices -- regardless of manufacturer, or communication protocol -- into a unified platform that can be easily managed and controlled in real time over the Internet using a standard web browser. Niagara is an extensible platform that supports the rapid development of a wide range of Internet-enabled products and device-to-enterprise applications. Manufacturers adopt the Niagara Framework technology to move their products to the web, reduce development time, migrate legacy systems, develop new service offerings, and open up new markets. System integrators use Niagara products to provide true open solutions without regard for specific protocols, products or technologies. Today, there are over 50,000 instances of Niagara operating in over 6,000 installations worldwide in applications that include: energy management, building automation, M2M, telecommunications, security automation, lighting control, industrial automation, maintenance repair operations (MRO), service bureaus, convergence retailing and total facilities management -- all realizing improved operational efficiencies, reduced costs and greater returns. Tridium markets its products to value-added resellers, original equipment manufacturers and a network of Tridium Systems Integrators. The company is an independent business entity of Honeywell International Inc. Additional information about Tridium is available at http://www.tridium.com.
ZigBee: Wireless Control That Simply Works The ZigBee Alliance is an association of companies working together to enable reliable, cost effective, low-power, wirelessly networked, monitoring and control products based on an open global standard. The ZigBee Alliance is a rapidly growing, non-profit industry consortium of leading semiconductor manufacturers, technology providers, OEMs, and end-users worldwide. Membership is open to all. Additional information can be found at http://www.zigbee.org.
---


[Click Banner To Learn More]
[Home Page] [The Automator] [About] [Subscribe ] [Contact Us]