---
Raytheon Updates Facility with TAC Vista™ BMS
New System is Fifth from TAC at Florida Facility











DALLAS – May 4, 2006 – Raytheon, a world-class defense and aerospace systems supplier, has updated and expanded the TAC® building management system (BMS) at its facilities in St. Petersburg, Fla. Cyrus Technologies of Fort Lauderdale, Fla., completed the project, the fifth upgrade to the flexible BMS from TAC, a world leader in building automation, security systems and energy solutions. The BMS at the St. Petersburg facility provides Raytheon with precise control of building systems and access and allows the company to share information with employees and customers as well as to provide them with environmental control over their individual areas.
Raytheon hosts various programs at the St. Petersburg site, so the BMS must have the flexibility to meet different layout and environmental requirements on short notice. For instance, one year an area might serve as a cleanroom or test lab, and two weeks later it might have to be converted into an area with meeting rooms. The facilities at this location include one large building and two smaller ones with a total of 650,000 square feet. The buildings are sectioned into areas designated for administration, engineering, manufacturing, process testing, customer representatives and mechanical equipment.
Over the years, Raytheon has teamed with Cyrus Technologies, a TAC partner, to upgrade its BMS in order to provide its employees and customers with the best available technology. In 2005 Raytheon asked Cyrus Technologies to create an open network and provide Web access to BMS information. Cyrus installed a TAC Vista system along with a LON® -based network, creating an open environment for Raytheon offering centralized control, system reports and Web access.
"The TAC product line has really pushed this Raytheon site to the BMS front line in our corporation by helping us minimize energy consumption," said John Knighton, P.E., principal engineer, facilities engineering for Raytheon.
In addition, the BMS gives employees and customers remote and local access to pertinent information. It also allows authorized users to adjust an area's temperature without having to rely on the facilities staff. The system automatically reports alarms and sends a message to the security desk to contact the person in charge of the area where the alarm occurred.
"Beyond maintaining their BMS, Cyrus Technologies works with Raytheon to keep the system user-friendly by applying simple, efficient programs that give all users the level of environmental control they require," said Bob Klein, vice president of Partner and Strategic Sales, TAC. "Future plans for the St. Petersburg BMS include integrating the lighting, fire alarm systems, and IT networking capabilities."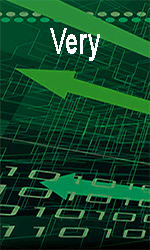 The BMS equipment Cyrus has installed consists of 40 TAC I/NET™ controllers, five NetPlus™ outers, two central servers and four TAC I/NET / TAC Vista workstations with 178 graphical user pages. The BMS monitors and controls a variety of HVAC equipment from different manufacturers. Included are three 500-ton chillers, four cooling towers, several condensing water, primary and secondary pumps, an energy recovery unit and 82 chilled water units.
Over the past 20 years, a variety of TAC systems have been installed at Raytheon's St. Petersburg facility. In 2002, Cyrus upgraded the Raytheon system to TAC I/NET technology. TAC I/NET enabled Raytheon to monitor and manage BMS activities quickly and easily and also provided flexibility for the company to create multiple levels of secure system access. In the 1990s, Cyrus installed TAC's NetPlus Routers to enhance and stabilize the network across Raytheon's multiple buildings. Raytheon originally chose a forerunner of TAC's BMS in the mid-1980s because the system was more user-friendly and offered more self-monitoring, alarms and security capabilities.
About TAC
TAC is a leading provider of building automation solutions based on Open Integrated Systems for Building IT. TAC's mission is to provide added value through building environment services for indoor climate, security and use of energy, delivered with advanced technology to end users and property owners throughout the world. With over 80 years of experience in the HVAC, building automation and security arenas, TAC has over 3,700 employees worldwide with partners and branches in 75 countries. TAC's parent company, Schneider Electric, is the world's leading specialist in power, control and building automation, with 85,000 employees worldwide and operations in 130 countries. For more information about TAC visit www.tac.com
---


[Click Banner To Learn More]
[Home Page] [The Automator] [About] [Subscribe ] [Contact Us]