---
ZigBee News
ZigBee and BACnet Link up to Extend Standards and Interoperability to Wireless Building Control Applications
Collaboration Will Promote Wireless Solutions for Use in Commercial, Industrial and Residential Buildings











SAN RAMON, Calif.--(BUSINESS WIRE)--May 17, 2006--The ZigBee(TM) Alliance, a global ecosystem of companies creating wireless solutions for use in home, commercial and industrial applications, today announced a new collaboration with BACnet, the leading protocol for wired commercial building automation, establishing interoperability between the two technologies. This agreement will allow building operators relying on existing wired BACnet infrastructure to confidently add wireless devices to their existing Building Control systems by using ZigBee technology to increase safety, security and convenience while saving money on utilities.
"It's a natural fit for ZigBee and BACnet to work together and increase building control options while boosting money saving opportunities for commercial buildings around the world," said Bob Heile, chairman of the ZigBee Alliance. "As a result of this partnership, both groups will develop a collaborative roadmap ensuring buildings that have BACnet can leverage ZigBee and vice versa."

Efforts are currently underway to integrate functionality of both technologies with the drafting of interoperability proposals for the two protocols. The BACnet and ZigBee teams will hold joint meetings in the coming months and begin implementing the collaborative plans of this partnership.

"BACnet is partnering with ZigBee because we see a number of strengths by working together and creating a mutually beneficial relationship by marrying our technologies," said Bill Swan, BACnet Committee chair. "Our teams are dedicated to working very closely to deliver long-term value for the commercial building industry."

BACnet currently supports five wired data links with ZigBee becoming its first wireless link. This cooperation will allow existing wired BACnet devices to be quickly upgraded to use ZigBee devices on the Building Control network. BACnet data types and commands will be added to the ZigBee Commercial Building profile which will allow BACnet messages to be encapsulated into ZigBee wireless data packets. This will allow for both BACnet and ZigBee gateways and intrinsic ZigBee devices to preserve much of BACnet's underlying object model.

ZigBee: Wireless Control That Simply Works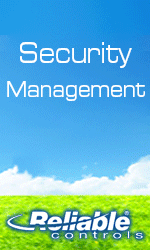 The ZigBee Alliance is an association of companies working together to enable reliable, cost effective, low-power, wirelessly networked, monitoring and control products based on an open global standard. The ZigBee Alliance membership comprises technology providers and original equipment manufacturers worldwide. Membership is open to all. Additional information can be found at www.zigbee.org.
BACnet
BACnet is a data communication protocol for building automation and control networks. Developed under the auspices of the American Society of Heating, Refrigerating and Air-Conditioning Engineers (ASHRAE), BACnet is an American national standard, a European pre-standard, and an ISO global standard. The protocol is supported and maintained by ASHRAE Standing Standard Project Committee 135. Additional information can be found at www.bacnet.org
ZigBee Announces FedEx Keynote At Its San Jose Open House - June 15
The ZigBee Alliance (www.zigbee.org), a global ecosystem of companies creating wireless solutions for use in home, commercial and industrial applications, announced Dick Braley from FedEx as the keynote speaker for its quarterly Open House at the Dolce Hayes Mansion in San Jose, Calif. on June 15. Braley will be discussing FedEx's use of ZigBee technology throughout its business to increase control and efficiency of its vast global shipping operations.
Other highlights of the ZigBee Open House include:
ZigBee Member Company Product Demonstrations
Opening Session given by Bob Heile, President of the ZigBee Alliance
Five Technical Breakout Sessions
Live Interoperability Demonstrations
Networking Reception
---


[Click Banner To Learn More]
[Home Page] [The Automator] [About] [Subscribe ] [Contact Us]