---
AeroComm Announces 'ZigBee Your Way,' Based on Texas Instruments' CC2430 True SoC Solution











LENEXA, Kan.--(BUSINESS WIRE)--May 22, 2006--AeroComm Inc., the most established global supplier of complete RF solutions for OEMs, presents a breakthrough for industrial wireless performance: the ZB2430 "ZigBee Your Way(TM)" Transceiver. Based on the Texas Instruments leading-edge 802.15.4 System-on-Chip and Z-Stack(TM) technology, ZB2430 provides OEMs with industry-defining wireless performance in the areas of power consumption, integration, range, features and functionality.
ZB2430 is ideal for power-restricted industrial and commercial applications. The module's receive and power-down mode performance are unrivalled by any comparable ZigBee module available today. Two output-power options versions suit varying needs: ZB2430 for battery-powered communication, and ZB2430-100 (100mW) for extended communication range.
With Texas Instruments' embedded Z-Stack(TM) firmware, ZB2430 is aimed squarely at secure, low-power, mesh network applications. Modules are offered as either Coordinators & Routers (Full Function Devices) or End-Devices (Reduced Function Devices). Network scan, auto-configuration, dynamic routing, discovery and security enable the mesh network, delivering reliable redundancy, secure multi-communication nodes and long-range performance. Additionally, the standard 128 KB of embedded flash memory provides room for larger, more complex application profiles.
ZB2430 communicates in the 2.4GHz ISM band, making it ideal for OEMs preferring to standardize on one global platform for their end product needs. AeroComm also introduces ZigBee Your Way for OEMs wishing to customize and optimize a hardware solution that meets the specific demands of their application. Options will include antenna, sensitivity, interface, output power, and remote radio configuration, to name a few. Highlights of the ZB2430 include:
-- Industry's first SoC ZigBee compliant transceiver module
-- Best-in-class power consumption performance
-- Small surface-mountable package with modular FCC approval for high-volume OEM integration
-- Reliable ZigBee mesh architecture
-- 2.4GHz band for Global Applications
-- 128 KB flash memory
-- Battery monitor, temperature sensor, timer
-- 128 bit AES encryption and Security Service Provider
-- Customizable solutions... ZigBee Your Way(TM)
-- Multiple antenna configurations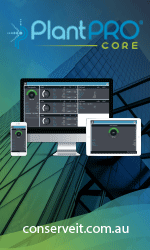 "Manufacturers have made it clear that low power consumption, range and reliable communication are vital for wireless sensor functionality," said Bruce Havemeier, AeroComm's director of business development. "Collaborating with Texas Instruments, we optimized the performance of the CC2430 addressing all of these key issues to present our customers with the newest RF integration and flexibility available."
AeroComm's CEO Michael Varady added, "While ZigBee is not the panacea for all wireless applications, the technology presents a viable solution for OEMs who need very low power consumption, mesh architecture, an industry standard, and quick time-to-market. Our best-in-class ZigBee transceiver will quickly define benchmarks for ZigBee RF performance."
Comprehensive ZB2430 Developer Kits will be available from AeroComm and Mouser Electronics (www.mouser.com) in June. Each kit will include evaluation boards with multiple configuration options selectable by OEMs to determine the feature set that is best suited for their application.
About AeroComm www.aerocomm.com
Based in Kansas, AeroComm has played a major role in the RF industry for over a decade with consistent technological advances in both performance and price. The company's robust proprietary technology, manufacturing and testing guarantee reliable communication, while lower frequencies and fewer parts allow for reduced prices. AeroComm's comprehensive development tools and personal engineering support help OEMs reduce R&D schedules, expenses and uncertainties while accelerating time to market.
About Chipcon www.chipcon.com
Chipcon is a leading international semiconductor company designing, producing and marketing high-performance standard radio frequency integrated circuits (RF-ICs) for use in a variety of wireless applications. Chipcon's RF-IC products represent years of extensive research in the design of low-cost radios in standard CMOS and BiCMOS technologies.
---


[Click Banner To Learn More]
[Home Page] [The Automator] [About] [Subscribe ] [Contact Us]