---
AHR News:
HVAC/R Professionals Say Energy Efficiency, Building Automation are Key Industry Issues
2007 AHR Expo Expands to Occupy Entire Dallas Convention Center
HVAC/R Professionals Say Energy Efficiency, Building Automation are Key Industry Issues
Survey Results Will Be Used To Enhance AHR Expo 2007
WESTPORT, CT… May 20, 2006 —According to an online survey recently conducted by the AHR Expo, HVAC/R professionals are most interested in learning more about improving energy efficiency, building automation, and Green Building technology. More than 800 responses from around the world were received and analyzed from 2006 Show attendees to gauge the pulse of the industry and to help plan 2007 Show offerings.
The topics that the survey respondents reported as most important to address at the 2007 Show include the following in order of interest:
Energy Efficiency, Energy Savings, and Energy Recovery

Building Controls, Automation and Integration

Green Building Issues and Green Technology

Indoor Air Quality

Solar and other alternative energy sources such as geo-thermal and wood-burning
"Given the high cost of fuel and the ongoing desire for more healthy living environments, there is a critical need to learn more about the products, technologies and trends that can help achieve greater energy efficiency," said Clay Stevens, President of International Exposition Company, Show Producers and Managers. "These surveys help us plan ways to better meet our exhibitor and attendees' needs."
In response to industry feedback, AHR Expo has introduced several new Show features and enhancements over the years ranging from specially-focused educational sessions to dedicated Pavilions. Some special features planned for the 2007 event include:
A variety of association-sponsored educational sessions focusing on energy- efficiency and building automation topics will be offered in addition to the ASHRAE conference program and short courses. The 2007 sessions topics will be announced later this year.

A special focus on Green Buildings featuring "green" exhibitors and new conference sessions by the United States Green Building Council (USGBC).

The New Product Technology Theater where leading companies will present brief previews of their latest technologies and products, including many dealing with energy efficiency, building automation and Green Buildings.

An expanded Building Automation & Control Showcase area on the Show floor featuring all of the latest building automation products and technologies.

The AHR Expo Innovation Awards Competition will showcase the most innovative new products at the Show including those focused on Building Automation, Indoor Air Quality and Green Building areas.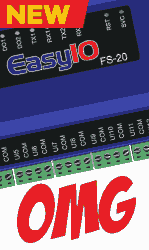 According to the 2006 AHR Expo Visitor Survey, 99 percent of visitors attended the Show because they felt finding new products was "important". Ninety-one percent of visitors reported they found products or information at the Show that they could use to improve their business. More than 40 percent spent more than two days at the Show to find out about new products and attend educational sessions.
"AHR Expo is the only event in the world where HVAC/R professionals can see such a wide selection of new products and technologies and choose from so many educational opportunities," Stevens emphasized. "The 2007 Show in Dallas will provide HVAC/R professionals with the information they need to perform their jobs more effectively."
According to Stevens more than 1,300 companies have already reserved over 300,000 net square feet of space for the 2007 event with six months still remaining until the Show. The 2007 Show will run January 29th through January 31st at the Dallas Convention Center.
2007 AHR Expo Expands to Occupy Entire Dallas Convention Center
On Track to Become the Show's Largest Southwest Event
WESTPORT, CT…March 27, 2006 — To meet the growing demand for more exhibit space from HVAC/R exhibitors around the world, AHR Expo Show Management has reserved the entire Dallas Convention Center for the 2007 AHR Expo. According to Clay Stevens, President of IEC, Show Producers and Managers, more than 1,200 companies have already reserved the space allocated for the 2007 event with almost a year still remaining until the Show. Consequently, IEC has now expanded the space to 350,000 square feet to accommodate the additional exhibitor demand. The upcoming Expo is on its way to being the biggest Show held in the Southwest for the HVAC/R industry.
The 2007 Show, running January 29th through January 31st, has already exceeded the amount of exhibit space occupied at the last Dallas Show held in 2000. The 2000 Show, also held at the Dallas Convention Center, had a net square footage of 315,021, attracted more than 45,000 HVAC/R professionals (including over 25,000 attendees) and more than 1,000 exhibiting companies.
Texas continues to be one of the largest residential and commercial HVAC/R markets in the United States. Currently Texas is experiencing a residential housing boom due to consumers' buying trends and low long-term interest rates according to the Real Estate Center at Texas A&M University. With the nation's third largest concentration of companies that command more than $1 billion in annual sales, Dallas is an especially attractive market for the HVAC/R industry.
According to a recent study by The Freedonia Group, the demand for HVAC equipment is expected to grow to $14.3 billion by 2009. This growth will be driven by the increase in non-residential construction and residential remodeling.
"The Show is off to a strong and impressive start," said Stevens. "This enthusiastic response from previous exhibitors and active interest from new companies supports the fact that AHR Expo is indeed the HVAC/R industry's leading world event."
The Dallas venue was selected in collaboration with ASHRAE and ARI on the basis of accessibility by exhibitors and attendees, size of the regional, industrial, residential and commercial markets, and concentration of HVAC/R professionals and suppliers.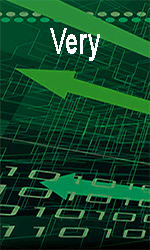 About AHR Expo
As the largest and most comprehensive exposition in the HVAC/R industry, the AHR Expo attracts thousands of attendees from all facets of the industry, including contractors, engineers, dealers, distributors, wholesalers, OEMs, architects and builders, industrial plant operators, facility owners and managers, agents and reps.
Since 1930, the AHR Expo has been the HVAC/R professional's single best resource for new products, new ideas and new services. It's a hands-on, interactive event that showcases a wide spectrum of equipment, systems, and components. This unique industry forum, co-sponsored by the American Society of Heating, Refrigerating and Air-Conditioning Engineers (ASHRAE) and the Air-Conditioning and Refrigeration Institute (ARI), creates a dynamic marketing environment unequaled in size and scope by any other industry event. ASHRAE's winter meeting is held concurrently with the AHR Expo. The Heating, Refrigeration and Air-Conditioning Institute of Canada (HRAI) is an honorary sponsor.
In addition to the co-sponsors, 25 leading HVAC/R industry associations also endorse the Show.
The AHR Expo is produced and managed by International Exposition Company, 15 Franklin Street, Westport, CT 06880; phone 203.221.9232; fax 203.221.9260; e-mail info@ahrexpo.com; Internet www.ahrexpo.com.
---


[Click Banner To Learn More]
[Home Page] [The Automator] [About] [Subscribe ] [Contact Us]