---
Echelon News:
Echelon and Streetlight.Vision Team to Reduce Energy Usage and Maintenance Costs in Streetlight Systems
City of Oslo to Cut Streetlight Energy Costs by 30% While Increasing Roadway Safety Using Echelon Technology
Echelon to Help Increase European Energy Efficiency with Intelligent Street Lighting
Echelon and Streetlight.Vision Team to Reduce Energy Usage and Maintenance Costs in Streetlight Systems
Major European Streetlight Maintenance Company Adopts Solution for Its Existing Customer Base











(San Jose, CA & Paris, France – May 9, 2006) - Echelon Corporation (NASDAQ: ELON), a global networking company providing technology and solutions for controls, smart metering, and energy management, and Streetlight.Vision, a leading solution provider for streetlight monitoring solutions, today announced a collaboration to reduce energy and maintenance costs for streetlight systems in Europe, the Americas and Asia. The intelligent, networked streetlight solution utilizes Echelon's technology and Streetlight.Vision's software to manage, monitor and remotely control streetlights. The solution will be implemented by AMEC SPIE, one of the largest providers of streetlight related services to municipalities across Europe. AMEC SPIE will initially target the French streetlight market with the solution – a market of over 8 million streetlights.
Environmental regulations are becoming increasingly strict in Europe, calling for the reduction of energy usage and carbon dioxide emissions. By utilizing the streetlight solution from Echelon and Streetlight.Vision, cities can expect to reduce energy usage by up to 40 percent and, for the average French city, the annual carbon dioxide reduction could be up to 100 tons.
"With Echelon's technology and Streetlight.Vision's software we can propose a strategic solution to our clients to cut their budget spending while having a positive impact on the environment by reducing carbon dioxide emissions associated with inefficient energy usage," said Bruno Vaslin, marketing manager responsible for developing AMEC SPIE's new offerings for municipalities. "Moreover, Echelon's open technology provides us and our customers with an infrastructure that can later be expanded, allowing us to offer monitoring solutions for additional city services or to measure environmental factors such as noise, pollution and traffic levels, or air quality, temperature, and humidity. The ability to easily add additional sensors to the solution allows municipalities to maximize their investment and gain an accurate view of the health of the city."
Street lighting systems are expensive for cities to maintain due to the size of the system. By integrating streetlight systems with control technology, the resulting "intelligent" system can be remotely monitored and controlled, which can significantly reduce maintenance costs and down time for failed lamps while creating a positive impact on citizens' security. Simply dimming the streetlights to a lower light level in the middle of the night when there is less traffic substantially reduces the amount of energy used, and lowers energy costs. These savings allow a city to better utilize its operating budget, freeing more budget to be spent on other programs and services where impact for its citizens is highest and help cities achieve a more environmentally and economically friendly profile.
"The combination of Echelon's technology together with our Streetlight.Vision Monitoring Software offers a compelling solution to cities and large companies such as AMEC SPIE," said Christophe Orceau, Streetlight.Vision's chief executive officer. "Beyond energy and maintenance savings for streetlights, Echelon's technology opens up our solution to the monitoring of virtually any device in the city. AMEC SPIE is already deploying such a vision, using the Streetlight.Vision solution, branded as CiTy Networks, a secured online monitoring service for a city."
The intelligent streetlight solution from Echelon and Streetlight.Vision calls for the replacement of older, inefficient mechanical ballasts with LonWorks-enabled electronic ballasts, such as the smart ballast from SELC Ireland Limited that includes Echelon's power line communication technology. Data from the streetlights will be collected by Echelon's i.LON 100 Internet Servers, which manage the streetlights and use a standard wireless data network to communicate with a city's monitoring center equipped with the Streetlight.Vision's monitoring Web portal software. The Streetlight.Vision software aggregates millions of data from the streetlights and other devices and provides the end user with a comprehensive package of Web streetlight management applications, including energy consumption analysis, automatic failure identification, preventive maintenance and remote testing and monitoring of streetlights on city maps. The Streetlight.Vision software is also designed to provide aggregated information to existing applications such as city call centers and geographical information systems (GIS). This high level of control dramatically reduces maintenance and energy costs, and a similar installation in the City of Oslo is expected to reduce energy usage by 50 percent.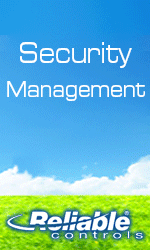 "We are proud to partner with Streetlight.Vision to offer a solution for this important and growing market," said Anders Axelsson, Echelon's senior vice president of sales and marketing. "Due to the positive environmental impact, increases in energy prices, and recent EU directives calling for efficient street lighting systems, we believe monitored streetlights will become an effective tool for cities in Europe to save money and energy and help the environment by reducing pollution levels."
About AMEC SPIE
AMEC SPIE provides services and expertise in electrical, mechanical and HVAC engineering, energy and communication networks to industrial, commercial and institutional customers. The company partners with customers to design and build their projects, and supports them in their operation and maintenance.
AMEC SPIE leverages the capabilities of its highly skilled workforce through its European network of local companies and regional specialist services operations to develop and deliver effective solutions tailored to meet the current and future challenges of both local and international customers. AMEC SPIE employs 24,000 people and posted turnover of EUR 3.2 billion in 2004. Further information regarding AMES SPIE can be found at http://www.amecspie.com or contact.collectivites@amecspie.com.

About Streetlight.Vision
Streetlight.Vision is an M2M software provider that delivers streetlight monitoring solutions to cities, streetlight maintenance companies, ballast manufacturers, qualified integrators and resellers with three complementary solutions to remotely monitor and control streetlights in order to reduce electricity bills and maintenance costs while increasing services and security for citizens. Streetlight.Vision also offers consultancy and assistance regarding monitored street lighting systems.
Streetlight.Vision's solutions are powered by DotVision's monitoring framework. DotVision is a leading provider of control, command and monitoring software and enterprise monitoring applications, providing clients and partners with ways to monitor anything from anywhere, at anytime. Further information regarding Streetlight.Vison and DotVision can be found at http://www.streetlight-vision.com and http://www.dotvision.com.
City of Oslo to Cut Streetlight Energy Costs by 30% While Increasing Roadway Safety Using Echelon Technology

(San Jose, CA – April 6, 2006) - Echelon Corporation (NASDAQ: ELON), a global networking company providing technology and solutions for controls, smart metering, and energy conservation today announced that the City of Oslo is using Echelon's technology to remotely control and monitor streetlights in the city. This intelligent outdoor lighting system is the first large scale implementation of a control network in a street lighting application in a city in Europe, and is expected to reduce energy usage by 50 percent, improve roadway safety, and minimize maintenance costs. The project calls for the installation over the next three years of 55,000 intelligent street light ballasts that communicate over existing power lines using Echelon's power line technology. The first 6,500 light poles have already been installed. In addition to using Echelon's power line technology in the ballasts, the light poles communicate with Echelon's i.LON® 100 Internet Servers acting as segment controllers, which in turn communicate with the City of Oslo control center over a wireless wide-area network.
"Echelon's technology gives us total control of our street lighting system, and will lower energy, operations, and maintenance costs while ensuring proper roadway illumination required for public safety. The significant energy and maintenance savings that will be achieved will pay for the new system, with an overall return on investment expected within five years," said Tom Kristoffersen, head of section operations and maintenance for the City of Oslo. "Echelon's technology is already an international open standard in other industries, making it a proven, safe, and reliable technology choice as well as a fiscally responsible one – even for a large scale project such as ours despite this installation being one of the first of its kind in the street lighting industry."
The City of Oslo project has generated significant interest from other cities in Europe, and is the basis for the recent E-Street initiative, a research group focused on solutions for reducing energy usage in outdoor lighting systems in the European Union (EU). The E-Street initiative will play a pivotal role in determining EU standards and legislation for intelligent outdoor lighting systems. For a typical European city, the energy used by the outdoor lighting system can consume up to as much as 38% of the total energy demand for lighting. The City of Oslo provides a good working template for the E-Street initiative because the project leverages existing power line infrastructure, both CENELEC and ANSI certified technology, and field-proven, widely deployed components to minimize risk and ensure longevity.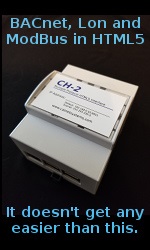 The Norwegian utility, Hafslund, is the main contractor for the system and is also operating and maintaining the street lighting system in the City of Oslo as a full service provider. The new system may in the future be used as a blueprint for the other systems that Hafslund operates, totalling more than 100,000 streetlights under their ownership. Hafslund also supplies the energy for more than 250,000 streetlights in their grid that could also make use of the infrastructure being built today.
"Echelon's technology and products in the Oslo project have proven to provide a very stable infrastructure for street lighting management. The system gives us all the flexibility we need as a service provider to maximize energy savings and maintain safety while fulfilling all our customers' needs," said Eirik Bjelland, a senior advisor at Hafslund.
Bjelland continued, "Street lighting systems are expensive to maintain due, in part, to the large geographic size of the systems. Echelon's technology allows lamp failures to be identified remotely and, in many instances, fixed before being noticed by residents, where previously these failures had to be reported by residents or roving maintenance trucks on the lookout for failed lamps. The reduction in lamp downtime can have a significant impact on driver and pedestrian safety. It also allows repair crews to be more efficient by providing predictive failure analyses based on a comparison of actual running hours versus expected lamp life."
"Street lighting is expected to be a fast growing market for Echelon in Europe, and the City of Oslo is a leader in the responsible use of energy at the municipal level," said Anders Axelsson, Echelon's senior vice president of sales and marketing. "The new EU directive calling for the use of electronic ballasts in street lighting systems to increase energy efficiency holds tremendous promise for Echelon. There are more than 120 million street lights in Europe and roughly 500 million outdoor lights worldwide. Our power line communication technology and the remote management capabilities of our i.LON 100 Internet Server family position us very well in this market, and will yield substantial savings for cities that make it a priority to use energy more efficiently."
About the Solution
As part of the project the city of Oslo is replacing older, inefficient mechanical ballasts in the city's 55,000 street lights with electronic ballasts from SELC Ireland Limited that include Echelon's power line communication technology. Data from the street lights will be collected by approximately 1,000 segment controllers, which manage the street lights and use a wireless data network to communicate with the City of Oslo monitoring center. Echelon's i.LON 100 Internet Servers are used as segment controllers to log and report energy consumption and running hours, collect information from traffic and weather sensors, and calculate the availability of natural light from the sun and the moon using an internal astronomical clock. This data is used to automatically dim some or all of the street lights based on the season, local weather, and traffic density. Significant energy savings result from this highly efficient method of controlling light levels, which has a secondary benefit of extending lamp life, thereby reducing replacement costs, by avoiding unnecessary lamp operation.
The system is being integrated by Kongsberg Analogic AS, a technology company specializing in energy management solutions based on Echelon's technology. Enterprise monitoring software from streetlight solution partner DotVision provides the end-user with a Web portal through which the lamps can be remotely controlled, behavior analyzed, and failures identified. Both Philips' StarSense software and DotVision's Streetlight Suite software are used to measure and display energy consumption.
About Hafslund
Hafslund was founded in 1898 by forward-looking Norwegians intent on adopting technological advances. Their objective was to harness hydropower generation for industry. Today Hafslund is Norway's largest generator and supplier of electric power and security.
Currently, Hafslund and its subsidiaries retail electric power to 600,000 customers and operate a distribution network serving 520,000 electric power customers. In just a few years, Hafslund has become Norway's largest residential alarm company, protecting more than 75,000 homes. Hafslund is also Norway's premier supplier of valuables transportation and one of the largest suppliers of guard and other security services and systems.
Hafslund continually harvests synergies by combining overlapping operations that support its power sales, power distribution, and security businesses. As a provider of both electric power and security, Hafslund has a strong presence in peoples' everyday lives.
Echelon to Help Increase European Energy Efficiency with Intelligent Street Lighting

(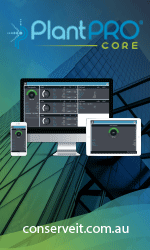 SAN JOSE, CA – March 28, 2006) - Echelon Corporation (NASDAQ: ELON), a global networking company providing technology and solutions for controls, smart metering, and energy and environment management, today announced that it will participate in the E-Street initiative, a research group aimed at further developing a solution for reducing energy usage in outdoor lighting systems in the European Union (EU). E-Street, the Intelligent Road and Street Lighting panel, is comprised of the world's leading companies experienced in producing intelligent, networked streetlight systems that can provide as much as a 70% reduction in energy usage. E-Street is part of the EU's Intelligent Energy Europe program designed to promote energy efficiency and renewable energy sources. Echelon has been the world's leader in control networking technology for over a decade and is a pioneer in the space of M2M infrastructure required for intelligent streetlight applications. The E-Street initiative will play a pivotal role in determining EU standards and legislation for managed outdoor lighting systems.
"Extending the power of control networks to streetlight systems not only allows cities to drastically reduce energy and maintenance costs, but this increased efficiency also reduces energy waste, correspondingly reducing CO2 emissions affiliated with energy production," said Henk Walraven, managing director, Central Europe Middle East and Africa, Echelon Corporation. "A smart, networked streetlight system offers immediate and substantial cost savings, and the overall return on investment time is quite impressive, allowing cities to quickly see benefits from the new system."
Traditional streetlight systems use mechanical ballasts that are either fully on or off. Such ballasts waste energy because they remain on at a constant light level throughout the night, causing streetlights to account for the largest percentage of energy usage of a town and contributing to CO2 emissions worldwide due to inefficient energy consumption. These older systems are expensive and cumbersome to maintain, relying on resident notification or drive-bys to determine which lights are no longer functioning properly. Furthermore, because such systems are always at maximum light output when they are on, they are a chief cause of light pollution - a concern in growing urban areas where night time lighting levels continue to intensify.
Applying Echelon's control networking technology to public lighting systems transforms them into dynamic networks that can reduce energy use, increase public safety through intelligent yet invisible interactions with the surrounding environment, reduce maintenance and long-term system costs, and can act as the infrastructure for additional beneficial applications like intelligent traffic routing. Such systems leverage a proven architecture and network design approach – the same that has been successfully deployed in over 27 million Italian homes and tens of thousands of commercial building automation systems worldwide. Echelon's approach provides an underlying controls platform based on international standards from ANSI, CEN and IEEE thus allowing a market for manufacturers of street lighting components and systems to compete in an open and fair market for municipal contracts. Furthermore, municipalities can leverage the street lighting communications infrastructure investment by easily adding non-lighting devices.
About Intelligent Street Lighting Systems Using Echelon's Technology
Echelon recognized that applying modern control networking technology could dramatically improve the energy efficiency and utility of street lighting systems worldwide while also reducing negative impacts on the environment. Street lighting systems utilizing Echelon's control networking technology can be monitored and controlled from anywhere, delivering light intelligently based upon real-time conditions such as time of day, traffic flow and density, pedestrian presence, ambient light and weather conditions. These systems feature electronic ballasts equipped with Echelon's power line technology and the i.LON® Internet Server to communicate essential information such as energy usage and remaining bulb life expectancy to maintenance crews, and to advise if a bulb has failed or suffered damage. Such systems can increase safety in light critical areas, such as tunnels, exit and entrance ramps, and crosswalks.
A key energy saving feature is the ability to dim some or all streetlights when traffic is light, for example, in the middle of the night. Dimming levels can be adjusted according to date or special events, or light levels can be easily increased under adverse weather conditions or high traffic density to make travel safer. Intelligent dimming reduces inventory costs by extending lamp life, lowers labor costs associated with frequent lamp replacement, and can mitigate liabilities associated with accidents that might be attributed to a lamp that has failed and has not been replaced.
About The Intelligent Energy – Europe Program and the E-Street Initiative
Intelligent Energy – Europe is an EU program for the promotion of energy efficiency and renewable energy sources. With a total budget of €250 million, Intelligent Energy - Europe supports more than 200 international projects, over 30 local/regional energy management agencies, and just under 30 European events in four main areas: New and renewable energy sources (ALTENER); Energy efficiency, notably in buildings and industry (SAVE); Energy aspects of transport (STEER); and co-operation with developing countries (COOPENER).
The E-Street group consists of approximately 40 people from 11 countries, and includes representatives from large cities, road authorities and several manufacturers of luminaires, ballasts and software. The goal for the initiative is to promote and lead the way in managed outdoor lighting for cities and road authorities in Europe, including the assessment and review of energy savings for different settings (retrofit and new installations), provoking faster development of intelligent streetlight legislation and standards, and the replication of successful installations throughout Europe.
Further information regarding the Intelligent Energy – Europe program and the E-Street initiative can be found at http://europa.eu.int/comm/energy/intelligent/index_en.html and http://www.nois.no/www/technocad/light/.

About Echelon Corporation
Echelon Corporation (NASDAQ: ELON) is a pioneer and world leader in control networking — networks that connect machines and other electronic devices — for the purpose of sensing, monitoring and controlling the world around us. Echelon's LONWORKS® platform for control networking was released in 1990 and has become a worldwide standard in the building, industrial, transportation, and home automation markets. Launched in 2003, Echelon's Networked Energy Services system is an open, extensible, advanced metering infrastructure that can bring benefits to every aspect of a utility's operation, from metering and customer services to distribution operations and value-added business. In 2005 Echelon released the world's first embedded control network infrastructure, the Pyxos™ platform, extending the benefits of networking inside machines to the sensors and actuators that make them function.
Echelon is based in San Jose, California, with offices in China, France, Germany, Italy, Hong Kong, Japan, Korea, The Netherlands, and the United Kingdom. Further information regarding Echelon can be found at http://www.echelon.com.

---


[Click Banner To Learn More]
[Home Page] [The Automator] [About] [Subscribe ] [Contact Us]