---
Cyrus Technologies Wins Buildy Award for Best Integration Project at UNC
The 2006 Buildy Award for Best Integration Project was awarded to Cyrus Technologies, Inc. for the Enterprise Building Management System integration project being conducted at the University of North Carolina at Chapel Hill.











Fort Lauderdale, Florida (AutomatedBuildings.com) May 25, 2006 – As the lead vendor of one of the largest integration projects in the Unites States, Cyrus Technologies is meeting the Facilities Services vision of the University of North Carolina at Chapel Hill by blending the innovations of its CyrusPowered™ Products division with the proven experience of its traditional systems integration leadership.
"Winning this Buildy Award goes a long way toward validating our technology strategy within this market sector." Said Matt Horton, Vice President of Cyrus. "Moreover, the project represented by this proves that customers within this sector, like UNC Chapel Hill, are not only ready for the innovations we're developing, but are visionaries themselves and are driving the market to invent new ways of reaping greater efficiencies from their technology choices."
The Enterprise Building Management System is an initiative under way at UNC-CH to deploy a truly open architected enterprise system for managing many disparate building automation technologies. The goal is to dispense with the myriad of operational applications that are dedicated to proprietary building control systems that exist on campus today, yet allow the actual control systems to remain in place, and do this with an enterprise application that allows the university to choose from any open building automation standard in future. Cyrus Technologies is deploying its CyrusPowered™ HostedControls™ and HostedReports™ as the solution.
"A project of this size, scope, and vision could never be possible with one company's technology." Said Michael Best, Director of Technology and Project Manager for the UNC-CH Project. "There are over one hundred buildings in this phase alone, and six different control systems within them; integrating them into a common and normalized platform takes robust Web Services technology. Some of the current controls vendors offer Web Services from their gateways, and some do not; until we can count on all vendors to utilize true Web Services, we have partnered with Gridlogix to use their EnNET® framework to solve this problem."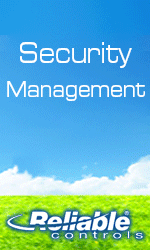 In the world of building automation and controls, HostedControls™ is an application that is truly open. CyrusPowered™ is dedicated to developing all its applications utilizing Web Services as its means of integration so that any and all controls manufacturers that decide to offer Web Services at the building level can be considered for future work on campus. This means that the university can choose from BACnet, LonWorks, Modbus, or almost any other protocol within the building control system and never have to change the operational user interface.
George Huettel, PE, CEO of Cyrus stated "I'm proud that the company we started in 1997 to implement the best in innovative integration is at the forefront of the industry and that our peers are recognizing us with this award. We're thankful for this recognition."
ABOUT CYRUS TECHNOLOGIES, INC.
Cyrus Technologies, Inc. is a privately held corporation, started in 1997 and headquartered in Fort Lauderdale, Florida, with other offices in Tampa and Jacksonville. Cyrus Technologies is a Systems Integrator with a focus on the Building Automation and Controls market, and has pioneered open systems throughout the South East United States.
ABOUT CYRUSPOWERED™ PRODUCTS
CyrusPowered™ Products is a new division of Cyrus Technologies based in Fort Lauderdale, Florida, and is a team dedicated to developing innovative on-demand applications for the building automation and controls industry.
---


[Click Banner To Learn More]
[Home Page] [The Automator] [About] [Subscribe ] [Contact Us]