---
Parks Associates' new report "Media Servers: Analysis and Forecasts."
Sales of Home Media Servers at 50 Million Units by 2010
Demand for media backup, competition among video providers, and wider accessibility of IP content are driving deployment of media servers











Dallas, Texas May 25, 2006 - Annual sales of home media servers will reach nearly 50 million units in the U.S. by the end of 2010, according to Parks Associates' new report "Media Servers: Analysis and Forecasts." The report, which defines a media server as a hard drive-based platform with media sharing software linked via a home network, finds that demand- and supply-side drivers will spur the growth of these media centralization platforms over the next five years.
"Consumers will benefit from the capabilities and features provided by home media servers, which will enhance their home media experiences and offer safeguarding and storage for their digital content," said Kurt Scherf, vice president and principal analyst, Parks Associates. "In addition, many industry players - including technology vendors, equipment manufacturers, and service providers - will benefit from the development and distribution of centralized storage platforms to the home."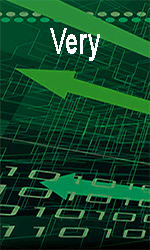 According to "Media Servers: Analysis and Forecasts," the media server's presence as an emerging product category will expand the market for hard drive manufacturers and technology vendors in home networking and storage silicon. PC and CE manufacturers that incorporate media server functionality into their platforms will improve their margins and be able to attach new services and applications - including IP-delivered content - to their products. Finally, the increasing competition between video players - including cablecos, satellite operators, and now telcos - will spur the rise of set-top media servers that allow users to access stored content and services from multiple locations, both in and outside of the home. These service-specific platforms will improve customer loyalty and create new opportunities to build revenue through enhanced services.
"Media Servers: Analysis and Forecasts" identifies and forecasts key categories of media server products. It examines the usage scenarios for each form factor, based on Parks Associates' primary consumer research. For more information about "Media Servers: Analysis and Forecasts," please contact Parks Associates at 972-490-1113 or sales@parksassociates.com or visit www.parksassociates.com.

About Parks Associates: Parks Associates is a market research and consulting firm focused on all product and service segments that are "digital" or provide connectivity within the home. The company's expertise includes home networks, digital entertainment, consumer electronics, broadband and Internet services, and home systems.

Founded in 1986, Parks Associates creates research capital for companies ranging from Fortune 500 to small start-ups through market reports, multiclient studies, consumer research, workshops, and custom-tailored client solutions. Parks Associates also hosts several fall events and co-hosts CONNECTIONS(TM) (in partnership with the Consumer Electronics Association) each year.
---


[Click Banner To Learn More]
[Home Page] [The Automator] [About] [Subscribe ] [Contact Us]