---
CoroWare News:
RE2 and CoroWare Test Labs Form Alliance to Enable JAUS-Compliant Unmanned Systems
Innova Holdings Completes Acquisition of CoroWare
RE2 and CoroWare Test Labs Form Alliance to Enable JAUS-Compliant Unmanned SystemsRE2's JAUS Software Development Kit and CoroWare
Test Labs' INCITE Software Integral to Strategic Alliance











PITTSBURGH, Pa. – May 22, 2006 – RE2 Inc. today announced that it has formed a non-exclusive strategic alliance with CoroWare Test Labs, a Pittsburgh-based subsidiary of Innova Holdings Inc. (IVHG:BB), to provide unmanned systems vendors with a comprehensive solution for JAUS (Joint Architecture for Unmanned Systems) compliance.
RE2 is a woman-owned Carnegie Mellon spin-off company specializing in mobile defense robotics. CoroWare Test Labs provides impartial, objective conformance testing to ensure interoperability and communication standards conformity among intelligent, mobile service robotics applications
The relationship couples RE2's JAUS Software Development Kit (SDK) and systems integration expertise with CoroWare Test Labs' strength in JAUS compliance testing and JAUS integration. The companies believe that this combination of software, integration and compliance testing will ensure that unmanned systems meet the Department of Defense (DoD) mandate for JAUS compliance and interoperability.
"We believe that the combined strengths of RE2 and CoroWare Test Labs will provide industry, research institutions and federal lab customers with a solution for JAUS compliance," said Jorgen Pedersen, president and CEO of RE2. "Not only do we provide our customers with a JAUS toolkit and integration services, but now, we can offer a complete solution for building and testing compliance of unmanned systems. This is very exciting for the company and for our customers."
"As a member of the JAUS working group, as well as through our ongoing collaboration with JAUS developers such as RE2, we've been active in promoting the JAUS standard and have been working for the past several months in developing a comprehensive compliance test suite and testing services," said Martin Harvey, president of CoroWare Test Labs. "Now, by allying with RE2, we can offer our customers a toolkit for developing JAUS-compliant systems. This, coupled with our expertise in testing JAUS compliance, gives vendors the opportunity to create JAUS-compliant systems that interoperate with one another. We believe that this is a key step in moving the entire unmanned systems market forward."
Both companies have extensive experience creating and integrating JAUS-compliant systems. For example, RE2 is partnered with Carnegie Mellon to develop JAUS-compliant software for the Robotic Systems Joint Project Office Gladiator Tactical Ground Vehicle (TUGV) program. The company is also developing a JAUS-compliant Small Robot Infrastructure Toolkit under the US Army TACOM Phase I SBIR program. CoroWare Test Labs recently participated in a collaborative agreement working with the US Army's AMRDEC (Army Aviation and Missile Research, Development and Engineering Center) organization. Both RE2 and CoroWare Test Labs are active members of the JAUS Working Group and RE2 president and CEO Jorgen Pedersen chairs the JAUS Weapons Payload Committee and sits on the JAUS Executive Committee.
JAUS is a DoD-mandated software messaging protocol developed to establish a communications standard for unmanned systems. The JAUS Working Group was chartered in 1998 by the DoD's Joint Robotics Program to create the JAUS standards, gain UGV community acceptance, and expand the architecture.
Innova Holdings Completes Acquisition of CoroWare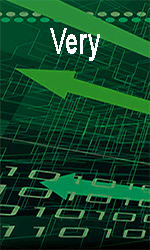 Mobile Service Robotics Leader Joins Innova's Team of Robotics Innovators
BELLEVUE, Wash. – May 17, 2006 – CoroWare Inc., an innovative systems integration firm and mobile service robotics specialist, today announced finalization of its acquisition by Innova Holdings Inc. (IVHG:OTCBB), of Fort Myers, Fla. The companies closed on the acquisition, adding CoroWare to Innova's lineup of robotics firms and giving Innova Holdings a strong presence in the emerging service robotics marketplace.
The acquisition includes CoroWare Test Labs, a CoroWare subsidiary in Pittsburgh, Pa., that provides impartial, objective conformance testing to ensure interoperability and communication standards compliance among intelligent, mobile service robotics applications.
CoroWare will continue to operate from Bellevue, Wash., and expects all of its current employees to retain their jobs.
"We're excited to be joining a company that focuses on the rapidly growing service robotics market," said Lloyd Spencer, president and CEO of CoroWare. "CoroWare has staked out its position at the cutting edge of mobile autonomous systems, and our technologies and capabilities complement Innova Holdings' current offerings in that area. This should be a great fit for both CoroWare and Innova Holdings."
"The addition of CoroWare to the Innova Holdings group of companies gives us access to remarkable talent and innovation in the service robotics segment," said Walter K. Weisel, chairman and CEO of Innova Holdings. "We're confident that this strategic acquisition will help Innova achieve our objective of leadership in the mobile service robotics marketplace."
About RE2, Inc.
RE2, Inc. (Robotics Engineering Excellence), located in Pittsburgh, Pennsylvania, is a woman-owned Carnegie Mellon spin-off company specializing in mobile defense robotics with an emphasis on unmanned ground vehicles (UGVs) and unmanned air vehicles (UAVs). RE2, Inc. has partnered with universities and industry leaders, such as Carnegie Mellon and Exponent, Inc., to develop and support robotic technologies. As a defense subcontractor, RE2, Inc. has contributed to the development of mobile robotic technologies for the Defense Advanced Research Projects Agency (DARPA), the Army's Rapid Equipping Force (REF), The Office of2Naval Research (ONR), and The Marine Corps. For more information, visit www.resquared.com
About CoroWare
CoroWare is a mobile service robotics specialist with expertise in robotics technologies, web services integration, and embedded systems development for applications ranging from logistics and support, reconnaissance and surveillance, disaster recovery and rescue, and security and surveillance. As a Microsoft Certified Partner, CoroWare develops mobile service robotics and web service application framework solutions in close cooperation with Microsoft .. CoroWare is a wholly owned subsidiary of Innova Holdings, Inc.

About Innova Holdings, Inc.
Innova Holdings Inc. (IVHG:OTCBB) is a robotics and automation technology company with patented software and hardware systems-based solutions for the military, service, personal and industrial robotic markets. The firm is chartered to continue expanding its growing suite of technologies through acquisitions and organic growth.
---


[Click Banner To Learn More]
[Home Page] [The Automator] [About] [Subscribe ] [Contact Us]