---
ZigBee Enhances Eldercare











France Telecom and Ember team to enable wireless safety monitoring of the elderly
BOSTON and PARIS, May 2, 2007 – New wireless technology from France Telecom Orange and Ember may someday enable eldercare facilities and people with elderly family members to keep tabs on their loved ones from afar.
France Telecom Orange's R&D Group is developing a ZigBee-based network system that lets caregivers track the movement of elderly relatives living independently, as well as nursing home residents. Elderly people wearing a ZigBee-based tagging sensor, would automatically set off a notification of their whereabouts in the event they wander away from a premise.
The system will also enhance eldercare safety by providing a wireless "panic call" capability for residents who find themselves suddenly incapacitated. It also enables caregivers to remotely monitor the state of exit doors and identify unauthorized entries or departures.
The ZigBee-based system is currently in a three-month test trial at an eldercare facility in Orgères en Beauce, France. During this trial, France Telecom intends to acquire the knowledge to deploy ZigBee solutions in the field and integrate them with France Telecom Orange's network and service infrastructure. The technology developed for the eldercare facility was a significant challenge spanning several buildings, and incorporating portable devices with very limited battery power.
The trial will also help France Telecom Orange to understand the kind of involvement people in health and elderly care expect from an operator.
How it works
The France Telecom system uses Ember's EM250 ZigBee system-on-a-chip and EmberZNet ZigBee software stack to create self-organizing, self-healing wireless networks that can operate for years on inexpensive batteries. With virtually no retrofit wiring or construction required, this approach makes it easy and cost effective for users to deploy and scale up their monitoring networks as needed. The system's mesh network topology also makes it highly reliable.
The network of ZigBee-based zonal location sensors and controls communicate with a gateway device that enables caregivers to monitor residents' movement and location from either a local network console or remotely over the Internet.
It is an ideal solution for monitoring the safety and well being of aging family members who want to continue living alone in their homes, as well as for eldercare facilities which are challenged to keep track of their growing population of residents.
"With an increasingly aging population and dwindling healthcare workforce, we designed the system to help families and nursing homes address this need and improve eldercare safety easily and cost effectively," said Roland Airiau, France Telecom Strategic Marketing, Smart Environments Program Director. "However, to do so we needed a wireless platform that was reliable and field proven. We selected Ember because it has the most mature, feature-rich ZigBee development platform and delivered the performance and battery life we needed."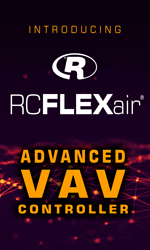 About France Telecom Orange
Orange is the key brand of France Telecom, one of the world's leading telecommunications operators with more than 158 million customers on five continents. In June, 2006, as part of the France Telecom integrated operator strategy (NExT programme) to deliver simple, convergent products, Orange became the single brand for mobile, internet and tv offers in France, the United Kingdom, The Netherlands and in Spain, strengthening Orange's position as the number two mobile and internet services brand in Europe. In addition, Orange Business Services became the new banner for business communications solutions and services. Orange Business Services is present in 166 countries and territories and serves customers in 220.
France Telecom (NYSE:FTE) is listed on Euronext Paris Eurolist market and on the New York Stock Exchange. At December 31, 2006, the group had 97.6 million mobile customers, 12.3 million internet customers and 48.7 million fixed line customers.
At the end of 2006, France Telecom had consolidated sales of 51.7 billion euros by IFRS standards (preliminary results) and had 191,000 employees.
Further information about Orange and France Telecom can be found on the Orange website at www.orange.com or the France Telecom at www.francetelecom.com.

Orange and any other Orange product or service names included in this material are trade marks of Orange Personal Communications Services Limited.

ZigBee: Wireless Control That Simply Works
The ZigBee Alliance is an association of companies working together to enable reliable, cost-effective, low-power, wirelessly networked monitoring and control products based on an open global standard. The ZigBee Alliance is a rapidly growing, non-profit industry consortium of leading semiconductor manufacturers, technology providers, OEMs, and end-users worldwide. Membership is open to all. Additional information can be found at www.zigbee.org.
About Ember Corporation
Ember develops wireless sensor and control network technologies that help make our living and working environments safer, smarter, more comfortable and energy efficient. Ember's ZigBee-based semiconductors and software enable communication between devices embedded in a variety of building and home automation products. Ember is headquartered in Boston and has a semiconductor development center in Cambridge, England and distributors worldwide. Ember is a lead member of the ZigBee Alliance, and its platform is the National Technical Systems' (NTS) "Golden Suite" for 802.15.4/ZigBee interoperability testing. For more information, please visit www.ember.com.

---


[Click Banner To Learn More]
[Home Page] [The Automator] [About] [Subscribe ] [Contact Us]