---
Accurate Air Flow Measurement Solutions for your HVAC Systems











The new Kyllor airflow measurement station provides both improved accuracy and substantially lower installation cost, when compared to other competitive technologies.
Airflow measurement is a critical component of energy efficient HVAC system performance. It is a key factor in assuring that HVAC systems are providing optimum occupant comfort, at the lowest possible energy cost.
Kyllor has developed technology, which provides:
- Certified Installed System Accuracy
- Substantially Lower Installation Cost
- Substantially Lower Commissioning Cost
Kyllor is dedicated to meeting the needs of building owners, BAS providers and mechanical contractors, as they endeavour to provide Greener HVAC Systems.
APPLICATION
Kyllor airflow measurement system applies to:
- supply and return fans;
- compartment fans;
- building exhaust and ventilation fans.
Kyllor technology offers accurate airflow measurement for:
- Indoor air quality
- Demand-based ventilation control
- Other process control applications.
HVAC system Commissioning time,,,Cost,,, is significantly reduced.
Accurate real time airflow measurement provides a solid base for verification of air balancing process.
Building operations may be improved considerably with immediate access to airflow data.
Application engineering of the Kyllor system is quick and easy.
FEATURES
Certified Installed System Accuracy
Kyllor innovative airflow measurement technology provides Certified Installed System Accuracy of ±3% of design flow. The key words are "Installed System Accuracy". This is unique in the HVAC industry. An optional ± 2% accuracy is available.
Kyllor technology offers an airflow measurement solution, which is not dependent on locating, or guessing where Laminar flow exists. Sensor location is easily established.
Reliability
Kyllor airflow measurement system's unique design assures long-term operating stability, even in the toughest environments. Airborne particulate is not an issue.
Reliability of competitive systems is substantially reduced by particulate contamination of sensitive thermistor sensors.
Providing the highest standard components, the Kyllor system assures years of reliable operation.
Adaptability
Kyllor technology easily accommodates multiple supply duct branches emanating from fan discharge. Laminar flow sections are not required.
Kyllor technology provides BAS network interoperability with major network protocols.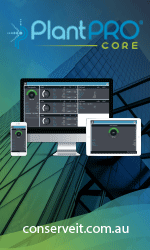 Simplified Operation
Digital display of airflow is operator selectable either in cubic feet per minute (cfm) or cubic meter per minute (cmm). The digital display presents airflow data in an understandable manner.
Kyllor airflow measurement system can be installed easily and integrated with various building automation systems. The shorter installation time puts Kyllor ahead of competitive systems.
Cost Effectiveness
The installed cost of Kyllor airflow measurement system is lower than competitive systems. When both supply and return airflows are measured by the Kyllor Dual Airflow station the installed system cost is substantially lower than competitive systems.
Commissioning time and costs are significantly reduced for all parties: Design Engineers, BAS contractors and commissioning agents.
Kyllor system is maintenance free, which reduces operating expenses.
Where competitive systems use more sensors for greater accuracy, Kyllor requires only one set of sensors.
Warranty
A 24 months warranty applies from the date of shipment.
Replacement parts are shipped within 48 hours.
PRODUCT SPECIFICATIONS
Kyllor's Certified Installed System Accuracy is +3% of design flow.
Electronic components may be installed in an optional NEMA 4 enclosure to protect against water damage.
Digital display of airflow is operator selectable in either cubic feet per minute (cfm) or cubic meter per minute (cmm).
The system operates on externally provided 24VAC, 40VA power supply.
The standard BAS hardware interface provides an analog signal for flow as 0-10 VDC and 4-20 mA. Optional network protocols listed below provide flow, fan head pressure and fan status via a serial digital interface:
- BACnet ®
- TCP/IP
- LonWorks ® Free Topology
- Modbus
The system operates continuously in a temperature range of -25°C to 85°C (-13°F to 185°F), and humidity range of 0 to 99%.
Storage temperature 0°C to 50°C (+32°F to 122°F)
The North American distributor is Automation Engineering Associates Ltd. (AEA), a leading building HVAC specialty control provider for industrial, commercial and residential buildings. Please contact us at www.aea.on.ca or by phone at (416) 252-5069.
---

[Click Banner To Learn More]
[Home Page] [The Automator] [About] [Subscribe ] [Contact Us]