---
Spinwave Systems Releases A3 Sensor Net — A Wireless Mesh Network for the Building Controls Market











A3 Sensor Net is an ultra-reliable, scalable, easy to use wireless mesh sensor network featuring an "OPEN" architecture
Westford, MA – May 3, 2007 – Spinwave Systems, a leading provider of wireless sensing products for the industrial automation and commercial building controls markets, announces the introduction of A3 Sensor Net — a wireless mesh sensor network designed specifically for the building controls market.
Spinwave's A3 Sensor Net is based on its core A3 technology, a patent pending method and system which eliminates the problem of interference from other RF sources while minimizing power consumption. The result is a highly reliable, scalable, self-healing, easy to use and easy to maintain wireless network.
A3 Sensor Net features an open architecture through its support for LONWORKS, BACnet (MSTP and IP) and Modbus (TCP and RTU) protocols. In addition, A3 Sensor Net interfaces to devices which utilize the ZigBee wireless protocol and can easily adapt to other protocols based on the IEEE 802.15.4 standard.
A3 Sensor Net Components
Sensors in Spinwave's mesh network are battery powered with long MTBF and are designed for building control applications.
Router/Repeaters are line powered modules that extend the range of the network and provide alternate routing paths to ensure high data throughput.
A3 technology which is comprised of three leading-edge techniques designed to dynamically switch RF channels and "spin" around sources of RF interference. A3 technology ensures high reliability and minimizes power consumption.
Open architecture via industry standard protocol support (LONWORKS, BACnet, and Modbus) as well as an ASCII interface for monitoring applications and interoperability with other systems using IEEE 802.15.4 protocols such as ZigBee.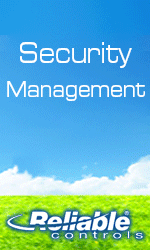 A3 Sensor Net Meets the Needs of the Building Controls Market
Spinwave's A3 Sensor Net is designed with building owners, operators, and systems integrators in mind. The network is easy to install and use, requires little maintenance and provides solutions that are:
Cost Effective – low installed costs, ease of reconfiguration, low maintenance requirements result in a system with life cycle costs that are significantly less than traditional wired installations.
Easy to Install – the network is "self forming" in that network devices automatically join the network on power up.
Scalable – the system can be easily expanded or modified to accommodate the constantly changing environment in a building.
Ultra-Reliable – the network features A3 technology which is designed to avoid RF interference while the network itself is "self – healing", meaning the network will automatically seek alternate routes in the event of a node failure.
Long Battery Life – based on user selectable scan cycles, battery life can be expected to range from 3 to 8 years.
For more information on Spinwave's wireless mesh sensor networks, download the system overview at: http://www.spinwavesystems.com/DataSheets/Spinwave%20System%20Overview.pdf

About Spinwave Systems
Spinwave Systems is a technology rich company focused on developing state-of-the-art wireless sensors and wireless mesh networks for the industrial automation and the commercial building controls markets. Spinwave's products and systems enable operations personnel to easily generate data about their buildings and processes enabling them to reduce costs and improve productivity. Spinwave's unique system architecture enables seamless integration of wireless sensors to automation systems from all major manufacturers. To learn more about Spinwave's products, please visit www.spinwavesystems.com.


---


[Click Banner To Learn More]
[Home Page] [The Automator] [About] [Subscribe ] [Contact Us]