---
GridWise(TM) Alliance Gains Momentum in Efforts to Develop a Smart Electricity Grid in the U.S.











Ten New Companies Join National Coalition Working to Transform the Nation's Electric Power System
WASHINGTON, April 24 /PRNewswire/ -- The GridWise(TM) Alliance announced today at "GridWeek 2007" that 10 leading companies have joined the national coalition whose goal is to transform the nation's electric power system. New members include Accenture, Austin Energy, CenterPoint Energy, Cisco, ClickSoftware, Duke Energy, Enporion, Itron, RuggedCom and SAP. GridWeek 2007 is a national conference sponsored by the U.S. Department of Energy's Office of Electricity Delivery and Energy Reliability as part of its efforts to develop a smart grid in the United States.
"We are thrilled to have these companies join us in our mission to transform the way power is delivered, managed and used in the United States," said Guido Bartels, chairman of the GridWise Alliance and general manager of IBM's Global Energy and Utilities Industry. "Acting today means far-reaching benefits tomorrow - from energy reliability and protection of our nation's electrical infrastructure, to billions in cost savings and an increase in national competitiveness."
Founded in 2003, the GridWise Alliance is a consortium of public and private stakeholders who are aligned around the vision of a transformed electric system. The Alliance members recognize that emerging energy and information technologies have the potential to radically improve the efficient use of the nation's energy system. New technologies such as smarter meters, automated distribution systems, demand response, thermal and battery storage can bring tremendous value to utilities and consumers alike when carefully woven together with an IT overlay.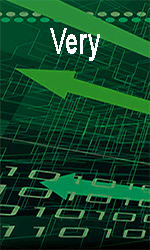 "The purpose of the Alliance is to advocate for change at both a national and local level," said Steve Hauser, president of the GridWise Alliance. "By building a broad coalition of companies that includes utilities, IT companies, equipment vendors and new technology providers, we can speak with an appreciation for both the opportunities and the benefits these changes can bring. Key decision makers from around the country are looking for better ideas, better information and effective solutions to the pressures being put on the power sector," he went on to say. "These are important and exciting times for the energy industry. Everyone recognizes that something must be done in order to insure that our nation's energy infrastructure remains reliable and secure," said Bartels. "The GridWise Alliance and its members are actively working to provide solutions so that energy can be generated, distributed, and consumed more efficiently and cost effectively."
For more information about the GridWise Alliance, visit: http://www.gridwise.org. For information about GridWeek, visit http://www.gridweek.com
Current members of the GridWise Alliance include: Accenture, American Electric Power, AREVA-T&D, Austin Energy, Battelle, Beacon Power Corp., Bonneville Power Administration, CenterPoint Energy, Cisco, ClickSoftware, Con Edison, Current, Duke Energy, Duquesne Broadband, EnergySolve, Enporion, EPRI, GE, GridPoint, Inc., IBM, Ice Energy, Itron, PJM Interconnection, RockPort Capital Partners, RuggedCom, SAIC, SAP, Sempra Energy, Site Controls, and Tennessee Valley Authority (TVA).
---


[Click Banner To Learn More]
[Home Page] [The Automator] [About] [Subscribe ] [Contact Us]