---
Leading Grid Modernization Firms Form GridNet NOW™ Alliance











Announcing Smart Grid Services for Cooperative and Municipal Utilities
WASHINGTON--(BUSINESS WIRE)--Arcadian Networks, EnerNex Corporation, GridAgents, Horizon Energy Group LLC and UTInnovation LLC, today announced a strategic services alliance, called GridNet NOW at GridWeek 2007.
GridNet NOW will focus on the smart grid requirements of municipal and cooperative utilities. The new alliance offers a comprehensive, cost effective suite of services helping utilities plan, develop, implement and manage a successful path to electric transmission and distribution grid modernization.
The GridNet NOW services have been designed specifically to assist these utilities in modernizing their electric distribution networks, addressing a market largely ignored by the large information technology and business transformation consulting firms. These services include the following areas:
Mission-critical wireless broadband communications infrastructure for transmission and distribution automation, as well as, advanced metering
Advanced metering strategies and implementations designed for needs defined by utilities
Advanced monitoring and control schemes required by a move to a more intelligent grid
Smart grid strategies and projects enabling improvements in reliability, asset utilization and penetration and integration of renewable resources
"This is not just another alliance doing research, scoping and selling transmission and distribution system hardware," said Erich Gunther, a representative of GridNet Now. "We are focusing on ensuring that the smaller utilities can also realize the benefits of the next generation smart grid."
With 30 percent of the consumers and greater than 50 percent of the electric services across the nation, cooperative and municipal utilities have different challenges than the large investor-owned and public power companies. Rural cooperatives, state and municipal utilities face the greatest operational and management challenges due to an aging infrastructure and years of sub-standard capital investment in technology. GridNet NOW is focused on these specific challenges with solutions specifically designed for the municipal and cooperative utilities.
Each company in the GridNet NOW Alliance has contributed to leading smart grid projects across the country. Each of the founding firms has extensive systems and software experience and has participated in leading industry organizations such as GridWise, IntelliGrid and Galvin over the past two years. Project completions range from long-range smart grid strategy development, to use case development, to design and integration of advanced technologies to address a specific growing grid issue.
The GridNet NOW team provides a proven approach to determining the best fit of solutions, integrating key technologies (integrated mission-critical communications, advanced control methods, sensing and measurement, advanced grid components and improved interface and decision support) and developing the business case and plans supporting these initiatives.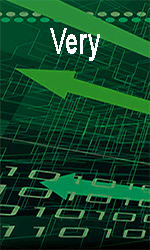 About the GridNet NOW Alliance
The GridNet NOW Alliance brings together the combined capabilities of five key companies and will expand to include other technology firms over the next year. The founding companies include:
EnerNex Corporation provides innovative and professional electric power research, engineering and consulting services to government, utilities, industry and private institutions. EnerNex offers these services in the areas of power system studies and analysis, utility communication and automation, advanced metering infrastructure and is well recognized for their leadership role in modernization activities. Please visit www.enernex.com.

UTInnovation LLC provides consulting services and training for the implementation of open systems for protection, control and data acquisition in power systems. We are the company for IEC 61850 and all its related topics as well as advanced metering infrastructure and power quality. Please visit www.utinnovation.com.

GridAgents, an Infotility, Inc. company, is the leading provider of real-time Collaborative Stream Processing (CSP) software that monitors, processes aggregates, and coordinates streaming data from multiple sources or devices. GridAgents' software is applicable to any community of smart devices or sensors where latency, immediacy, complex analytic/business rules, end-point processing, and security are critical issues. Please visit www.GridAgents.com.

Arcadian Networks is a mission-critical telecommunications carrier providing the first private, secure wireless data communication network for utilities and other 'dispersed-asset' industries in a wide portion of the rural United States. Through its unique 700 MHz-based network, the company offers utilities such as electric, oil and gas, and water with a turnkey flexible high-speed broadband network allowing real-time monitoring and control of operations and management applications. Arcadian Networks provides the foundation for reliable, secure and efficient networking focused on operational, mission-critical assets and infrastructure. Based in New York, Arcadian Networks has secured funding from investors including: Goldman, Sachs and Co.; Gilo Ventures; and Clal Industries and Investments Ltd. For more information, please visit www.arcadiannetworks.com.

Horizon Energy Group LLC is focused on providing meaningful, value-added services in the energy industry for optimization of client systems performance, for advanced energy programs and projects, and for developing energy strategies and technologies in the next generation. Please visit www.horizonenergygroup.com.

---

[Click Banner To Learn More]
[Home Page] [The Automator] [About] [Subscribe ] [Contact Us]