---
Berk-Tek Introduces LANmark™-6 Smaller Diameter Cable











New Holland, PA – April 30, 2007 – Berk-Tek, a Nexans Company, one of the leading copper and fiber optic cabling manufacturers, announces a redesigned Category 6 UTP cable, LANmark™-6. The new design eliminates the spline, making it lighter, smaller and easier to install.
Significant advances in twisting and cabling technology that have been incorporated into Berk-Tek's manufacturing facility resulted in the cable's reduced diameter of 0.195", bringing it close to the diameter of a Category 5e cable, which is typically 0.180". The Berk-Tek LANmark-6 cable meets the industry standard requirements for a Category 6 cable, without the center spline, so common in most Category 6 cables today.
"We developed this cable to vie for installations which currently specify Category 5e," states James A. Frey, Copper Products Manager for Berk-Tek. "With its similar diameter and construction to a Category 5e, this cable is as easy to install yet outperforms Category 5e by providing more headroom and an increased bandwidth from 100 to 250 MHz," Frey further explains.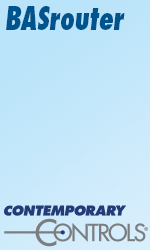 This cable does not replace LANmark™-1000 or LANmark™-2000, Berk-Tek's higher performing Category 6 cables, which both contain a spline. "Both the LANmark-1000 enhanced Category 6 and LANmark-2000 premium Category 6 cables provide capabilities that exceed industry standard minimum electrical requirements," explains Todd Harpel, Director of Marketing for Berk-Tek. "The longitudal spline increases the separation of pairs to maintain the cable geometry needed for increased crosstalk performance for installation environments and applications where additional headroom is an advantage," he adds
.About Berk-Tek, A Nexans Company
For more than 45 years, Berk-Tek has been a leading manufacturer of more than 100 different network copper and fiber optic cable products. The company has led in the development of high-performance and enhanced fiber optic and UTP cables designed to transport high-speed data and voice transmissions. Berk-Tek has major manufacturing facilities at New Holland, PA, Fuquay-Varina, NC and Elm City, NC. For more information, visit www.berktek.com.

About Nexans
Nexans, the worldwide leader in the cable industry, brings an extensive range of advanced copper and optical fiber cable solutions to the infrastructure, industry and building markets. Nexans cables and cabling systems are used in every area of people's lives, from telecommunications and energy networks, to aeronautics, automobile, railways, building, petrochemical and medical applications. With an industrial presence in 29 countries and commercial activities worldwide, Nexans employs 20,000 people and had sales in 2005 of $6.5 billion. Nexans is listed on the Paris stock exchange as NEX. Visit www.nexans.com.

---

[Click Banner To Learn More]
[Home Page] [The Automator] [About] [Subscribe ] [Contact Us]