---
Daintree Networks Ships Industry's First Standards-based ZigBee Commissioning Solution











SAN JOSE — May 2, 2007 — Daintree Networks, Inc. today announced it has shipped the first commercially available solution for the installation and commissioning of ZigBee-based wireless sensor and control networks.
Daintree's Sensor Network Analyzer (SNA) has been significantly enhanced to make it easy to install and commission standards-based wireless sensor and control networks. The SNA family of products comprise the industry's most comprehensive solution for both the development and deployment of IEEE 802.15.4™ and ZigBee® systems.
"As the leader in analysis tools for wireless sensor networks, we pay close attention to our customers and their needs," said Bill Wood, Daintree Networks CEO. "Many of our customers are moving to actively deploy sensor nets for field trials and installations, and are enthusiastic about this new capability." Daintree's commissioning functions are compatible with platforms from Ember, Freescale™ Semiconductor, Texas Instruments, and Integration Associates, with more coming soon. "By promoting and supporting industry standards, our solutions have the broadest possible applicability," said Wood.
"Tools such as Daintree's are critical to helping our customers go from design to operational systems," said Brett Black, Wireless Connectivity Operations Manager, Microcontroller Division of Freescale Semiconductor. "Daintree's tools extend the capabilities of Freescale's BeeStack™ and associated tools, dramatically accelerating our customers' design and installation productivity."
"Texas Instruments and Daintree have cooperated in the past to enable customers to develop their ZigBee Solutions," said Kobus Marneweck, General Manager, Low-Power RF Software Development at Texas Instruments Incorporated. "We believe Daintree's commissioning solution will provide our customers with the tools required to deploy large-scale ZigBee networks."
A beta version of this solution was previewed in early April at the ZigBee Alliance Developers Conference in San Jose. During this world-first exercise, participants gained hands-on commissioning experience when they created a ZigBee network using boards from Ember, Freescale Semiconductor, and Texas Instruments.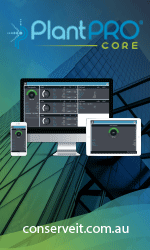 Daintree will again be demonstrating the SNA's commissioning capabilities at the ZigBee Alliance Open House and Exhibition in Paris, France on May 3, 2007 at the Hyatt Regency Charles de Gaulle.
Availability and pricing
Daintree's commissioning tool is available now as a new release of the Professional Edition of the Sensor Network Analyzer. Existing users of the Professional Edition with support entitlements can access a no-charge upgrade to their existing version. Others can contact Daintree at sales@daintree.net to receive upgrade and purchase pricing details.
ZigBee: Wireless Control That Simply Works
The ZigBee Alliance is an association of companies working together to enable reliable, cost-effective, low-power, wirelessly networked, monitoring and control products based on an open global standard. The ZigBee Alliance membership comprises technology providers and original equipment manufacturers worldwide. Membership is open to all. Additional information can be found at www.zigbee.org.
About Daintree Networks, Inc.
Based in San Jose, California, Daintree Networks is a leading provider of design verification and operational support tools for wireless sensor and control networks. In a rapidly evolving industry, accelerated development and deployment cycles are key to market success. Daintree's professional tools help OEMs, system integrators and installers of wireless sensor and control networks speed their time to market. As an active member of the ZigBee Alliance, the company is playing a vital role in bringing the first wave of interoperable standards-based sensing and control products to market. For more information, visit www.daintree.net.

ZigBee is a registered trademark of the ZigBee Alliance. IEEE 802.15.4 is a trademark of the IEEE. Other trademarks are property of their respective owners.
---


[Click Banner To Learn More]
[Home Page] [The Automator] [About] [Subscribe ] [Contact Us]