---
FIATECH Delivers BIM Standard for the Process Industry











WASHINGTON, DC May 8, 2007–FIATECH announced at their Annual Technology Conference & Showcase, April 9-12 in Washington, DC, that they had delivered a standard for deploying a Building Information Model (BIM) for the process industry.
Over the past year, the POSC Caesar Association (PCA), USPI, the DNV company and FIATECH have been working together to complete the development of the ISO 15926 standard for the integration of life cycle data for process plants, and develop a tool to deploy it. The result has been the creation of a functional Work-in-Progress (WIP) database that companies can access at no cost at http://www.fiatech.org/projects/idim/iso15926.html.
"This project represents the first really new idea in standards development since standards bodies began working in software interoperability about 30 years ago," explains Ric Jackson, Director of FIATECH. "This group has worked with these standards bodies to get agreement to use what they have developed over the last few years, and add to it what the industry has been developing and using, in the absence of a standard. This updated and enhanced version will be turned back to ISO at a later date for completion of the standardization process. In the meantime, and this is the significant part, the industry has available to it something that it can use and update as needed and as the technology changes."
The WIP is comprised of the Reference Data Library (RDL), which contains the ISO-approved core library set of class descriptions and Object Information Models (OIMs), as well as proposed classes and model extensions. The WIP's functionality to allow users to propose new classes and model extensions is significant because industry can now expand the set of terms used to classify equipment, activities, etc., and their properties so that new extensions can be accessed and used immediately.
To ensure the integrity of the WIP, users must be trained and certified in order to expand the data sets. Once a new item is entered, it is integrated into the WIP immediately and made available to everyone using the WIP. The new item then enters the formal approval process that is performed by modeling and domain matter experts, where it can obtain varying status levels, including ISO certification.
Work began in 1992 when data began to be compiled through contributions from many companies. In the mid to late 90's, the data was divided into USPI's STEPlib activity and PCA's PClib activity. In late 2005, FIATECH's members initiated discussions between these organizations to dramatically accelerate the development and deployment of the ISO 15926 standard, which they believed was the most practical and far-reaching initiative currently under development to begin to achieve interoperability among their software systems and platforms. As a result, FIATECH's Accelerating the Deployment of ISO 15926 (ADI) project was launched to financially support the development of the WIP and provide a feedback mechanism from private industry to the technical development team. Over the past two years, these two libraries were merged, creating the current RDL, which contains the core library of approximately 10,000 ISO-certified classes.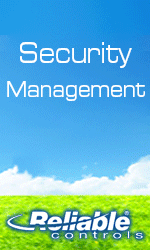 "ISO 15926 is the enabling process industry standard for achieving the vision embodied in FIATECH's Capital Projects Technology Roadmap. That vision includes a seamless interaction among all software systems throughout the life cycle of a constructed facility, from bridges to roads, to buildings, to process and power plants," explains Ric Jackson. "Achieving this vision means that all information is available to whoever needs it, whenever it's needed, at the time it's needed, and in the form it's needed. Information is created once, stored, used and updated throughout the life cycle of the facility. Access to this information asset is, and should be, as important as the physical asset. This BIM standard for the process industry, based on ISO 15926, makes that possible, and plans are underway, working with the Electric Power Research Institute, to expand it to the power industry."
The technical experts who created the WIP have also been looking closely at related industry efforts to ensure harmonization between the WIP and those activities, including the International Alliance for Interoperability's (IAI) Industry Foundation Classes (IFC) model using XMpLant, the Machinery Information Management Open Systems Alliance (MIMOSA), and FIATECH's Automating Equipment Information Exchange (AEX) project.
"The FIATECH Board of Directors is very excited by this development," said James B. Porter, Jr., Chief Engineer and Vice President, Engineering & Operations at DuPont, and Co-Chair of the FIATECH Board of Directors. "We have supported this effort, watched its progress, and encouraged it. Now that this project has delivered on its promise, we want to spread the message that there is no longer any reason to wait before using it. We also want to encourage all those with whom we do business to begin the process of adopting it. In fact, each of the members of the Board of Directors is in the process of doing exactly that within our own companies: owners and contractors to require it in their contracts, and software developers to implement it. We expect that in the not-too-distant future, it will be a requirement for doing business all across the process industry."
FIATECH (www.fiatech.org) is an industry consortium that provides global leadership in identifying and accelerating the development, demonstration and deployment of fully integrated and automated technologies to deliver the highest business value throughout the life cycle of all types of capital projects.
ADI Project: www.fiatech.org/projects/idim/iso15926.html
POSC Caesar Association (www.posccaesar.org) is a global, not-for-profit, member organisation that promotes the development of openly available specifications to be used as standards for enabling the integration and interoperability of data, software and related matters for e-engineering and e-commerce.
IDS Project: http://rds.posccaesar.com/IDS/IDS_project.html
RDS Project: http://rds.posccaesar.com
USPI (www.uspi.nl) is a formal association of companies operating in and supplying to the oil, gas, process & power industries with the mission to improve safety, environmental care, integrity, reliability and achieve faster projects, cost reduction and innovation by developing and supporting implementation practices of plant life cycle data by adopting international standards.
---
[Home Page] [The Automator] [About] [Subscribe ] [Contact Us]